The kids being off school for the summer means different things to different people.
While many are grateful for the break in routine, others are concerned that less structure means chaos.
Some who stay at home are grateful for the time with their kids while others are terrified about how to keep things running smoothly.
When BT asked me to do a segment on surviving the summer at home with kids, I immediately thought back to the days when my kids were younger, and when I considered myself fortunate to be a Work-At-Home-Mom (WAHM).
I would quite literally, organize my own summer camp for my kids…we called it CAMP JOEY.  I even had a logo made up for it!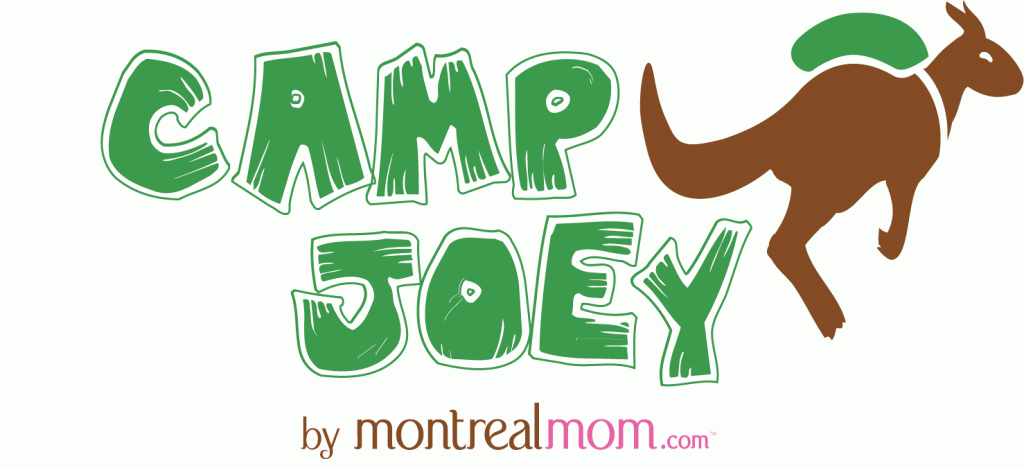 Before summer started, I would:
Go through all of the arts & crafts kits & supplies that the kids had been gifted during the year and add them onto a list of potential activities.
Make a list of potential outings in & around the city
I would then literally slate activities onto a schedule, including at least one outing per week.  This became  The CAMP JOEY Calendar.  The kids knew what activities were coming up and would get excited about it. We sometimes invited friends to join us but were often on our own.  It's important to mention that our 'larger sized' blow up splash pool was at the heart of our summer.  My kids could be in there for hours and I loved watching them.  It's worthy of note that we had a rule that no one was allowed in if I had to leave the deck- even if I just ran into the washroom for a minute.
As the kids got older and about a year after launching montrealmom.com, the workload became too much to handle with 4 kids at home full-time, so we decided to send the kids to various day camps over the course of the summer.
While sleep-away camp can be a great option for many families, it can sometimes not be the right fit, or simply outside of the family's budget. Day camps however, can be much more affordable and there are so many different types, including excellent municipal camps and and specialty camps that offer a plethora of activities. There are art camps, sports camps, robotics camps, drama camps, even cheerleading camps. These camps offer the opportunity for your kids to be exposed to so many different activities that they likely don't have time to enjoy during the year.
As for Family-Time, make it special by planning ahead ( Mark things on the Calendar!) so the kids can look forward to special outings in the evenings and on the weekends.
Anyhow…If you're interested in seeing my segment with Derick on BT, Click on the VIDEO below or on this link🙂

If you're looking for ideas of things to do, you should definitely consult the montrealmom.com EVENT CALENDAR for ideas of what's happening in & around our beautiful city.  Note that it is updated on a weekly basis, so make it a point to check back regularly! ( If you think you're likely to forget, you can al;so sign up for the montrealmom.com newsletter & it will be delivered straight into your inbox:) )
Although I will be coming out with a post about more things to do in & around the city this summer…here are a few to get you started 🙂
Field Trip / Outing Ideas-OUTDOOR
Blueberry Picking
Strawberry Picking
Voiles-En-Voiles in the Old Port
Parc Safari
Botanical gardens
Granby Zoo
Beaver Lake
Picnic in the park
LaRonde
Exporail Train Museum (indoor as well)
SOS Labyrinthe (indoor as well)
Mini Putt
Cap St-Jacques Beach
Waterslides
Field Trip/ Outing Ideas-INDOOR
Cosmodome
Biodome (provided they are open…threatening to strike again)
Montreal Science Center
Visit a ceramic café
Putting Edge (indoor mini-putt)
Indoor playground
Ice skating at local arena ( or Atrium 1000!)
Exporail Train Museum (indoor as well)
SOS Labyrinthe (indoor as well)
For additional ideas see this post:
Activity Ideas:
Pottery
Painting
Sewing
Cooking
Spa Day
Sports Day
Scrapbooking
T-Shirt decorating
Potato Stamping
Making Potholders
Picture frame making
Rock painting
Tye dye shirts
Chocolate making
Pitch a tent in the backyard (maybe camp there overnight!)
Gimp
Clay
Play Doh
Pearler beads
Beading
Foam beads
Using a Microscope
Painting ceramics
Knitting
Crochet
Embroidery
Rug Hooking
Black Magic (with Crayons!)
Candle making
Making Beeswax candles
Cupcake decorating
That should keep you busy for a bit 😉
Feel like you could use some more?  Check out:
6 Activities To Do With the Kids This Summer in Montreal
11 Indoor Activities to do with the Kids in Montreal- It's HOT!
Please let me know if you have any other great ideas to share by leaving a note in the comments section!
Until then, I wish you lots of fun planning your summer & your very own "CAMP JOEY" 🙂
Tanya