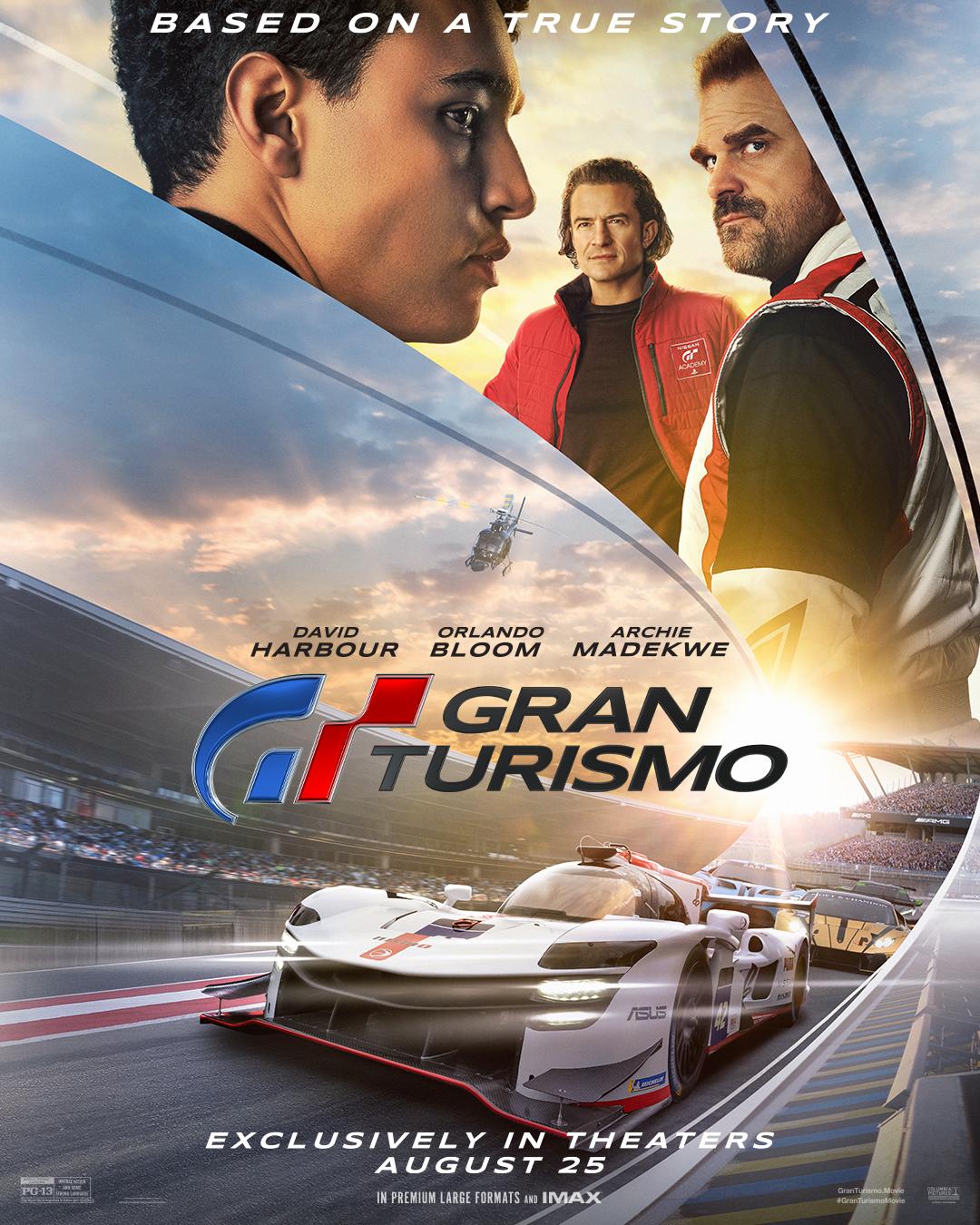 If you have no time to read the entirety of my post, let me just cut to the chase and say:
GO SEE GRAN TURISMO!
I was lucky enough to be invited with my family to an advance screening of Gran Turismo this week. I was joined by 4 teens/young adults and happy to get their opinions. We all LOVED the movie!!!
If you were to ask me what specifically it was that made me love this movie so much, I honestly cannot point to one specific thing. It was the whole package. This film just has a winning 'Formula' 😉
THE STORY (No Spoilers-don't worry!)
I went into this movie completely 'blind' without even the slightest idea of the storyline. I like to do that from time to time and sometimes am very pleasantly surprised. Since I enjoyed the 'not knowing', I am choosing not to delve into the story any further than to say it is about a bunch of kids who race on a video game being trained to race competitively on an actual racetrack.
It is based on a true story. I admit that I am sucker for books and movies based on true events.
The premise behind the story is actually quite frightening on a human level. I was additionally frightened given my parental perspective.
Speaking of parental perspective- the story touches upon the family dynamics surrounding children and teens 'coming into their own'. This is something that will touch many parents as well as many kids/ teens who see the movie.
THE SUSPENSE
The fact that this movie is based on a true story upped the fear factor to an entirely different level and created an undercurrent of suspense throughout the film.
There is very real danger involved and the fact that we know it is based on a true story makes it even more frightening.
I literally found myself on the edge of my seat at MANY times throughout the movie. I let out quite a few audible 'Yes!'s and 'Oof's (Apologies to my theatre neighbours…)
THE ACTION
In the last few years I find that action movies seem to mean guns and blood, Gran Turismo provides plenty of action without the guns and guts.
THE FLOW
The movie flows from scene to scene, event to event in a way that kept our attention at 100% at all times. We all agreed that we could not believe we just sat through a movie that was nearly 2.5 hours! I will be 100% truthful and say that the fact that my bladder held out that long also surprised me LOL! My daughter said that by a certain point, she would normally have been checking the time…but not during this movie!
THE LITTLE THINGS…
Like bits of humour sprinkled in, just the right music to tie things together and some pretty cool use of graphics to get you inside the minds of the gamers … all of these were part of what made the movie so great to watch.
Overall, Gran Turismo was just an AMAZING movie and our entire group recommends getting out there to see it!
Gran Turismo opens exclusively in theatres August 25th – Don't miss it!
Tanya