Valentine's Day hasn't always been a 'thing' in our home, or in or 'couple', to be honest.  It's been more of a 'Are we doing anything for Valentine's this year?', with a very pragmatic (joint) feeling of 'No, we don't have any time'. Even when it was just the two of us, before kids, we felt that we didn't need a specific day to express our love to one another, we could do that at any time. Now, it's not because my hubby and I feel the need to buy into the commercialization of a holiday…but a few years ago I posted about seizing any chance to celebrate.  We stop everything to deal with problems…why not stop to celebrate, even just for a moment…and to bring a little spark of joy into our lives ? So Valentine's Day became 'an excuse to celebrate'.
As most of you know, this year has not been an easy one on our family, with my Mom having passed away just last month. I won't say that I feel in a very celebratory mood, but I do feel like taking extra care to seize small opportunities to spark happiness and joy in my family.  That's why when I attended a special event at CHOCOLATS FAVORIS last week I was absolutely inspired to do something special this Valentine's Day, not only for my hubby, but for my family. It's not something super-big, just a little something to 'seize the moment', show them all some love and make a memory:)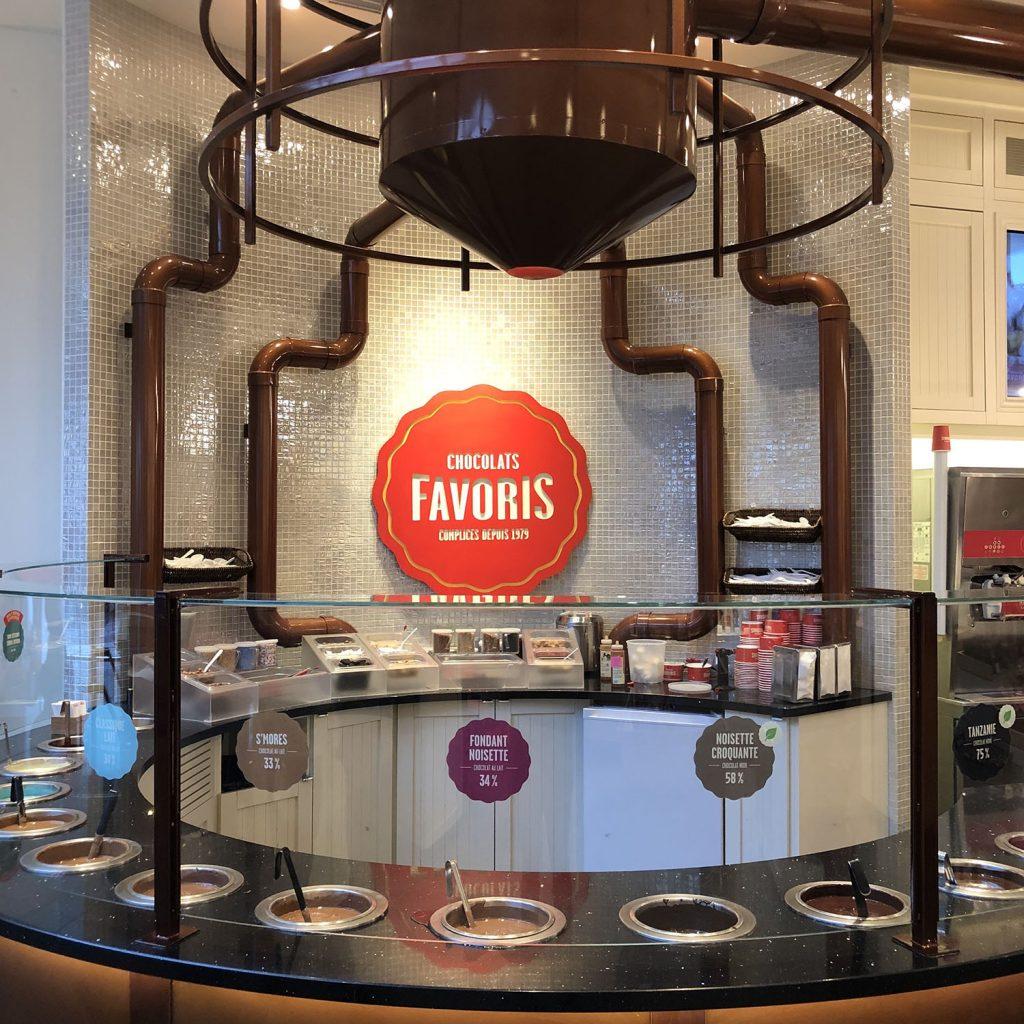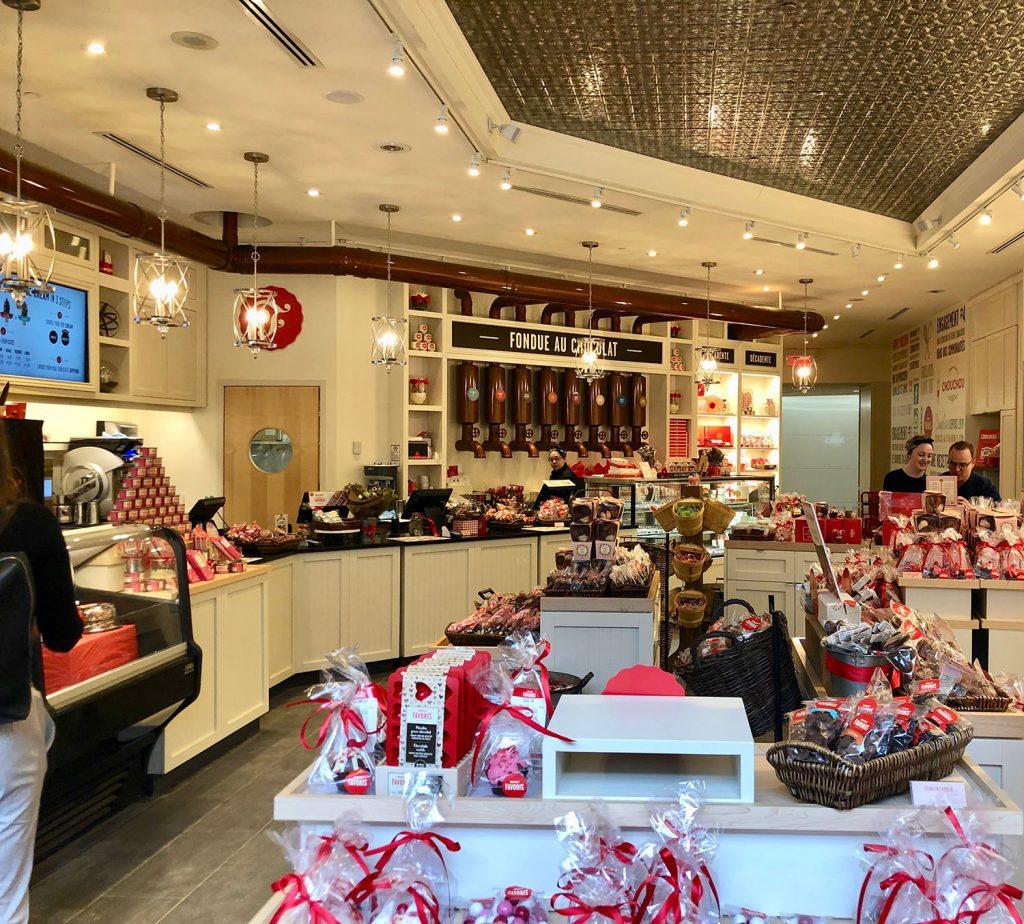 If you haven't been to CHOCOLATS FAVORIS before, then the best way I can describe it to you is CHOCOLATE HEAVEN. Truthfully, the first time I walked into a CHOCOLATS FAVORIS was in Quartier Dix 30 and I thought I had walked into Willy Wonka's Chocolate Factory. As an fyi: I am not even a chocolate fanatic, but there is something there for everyone.  From Chocolate to Ice Cream to Coffee WITH Ice Cream… It's the perfect place to pick up a little surprise for the kids or for your significant other to show them you've been thinking of them.  It's also the perfect place to go out to celebrate that won't break the bank or take up the whole night!  Check out the photos below to get a few ideas: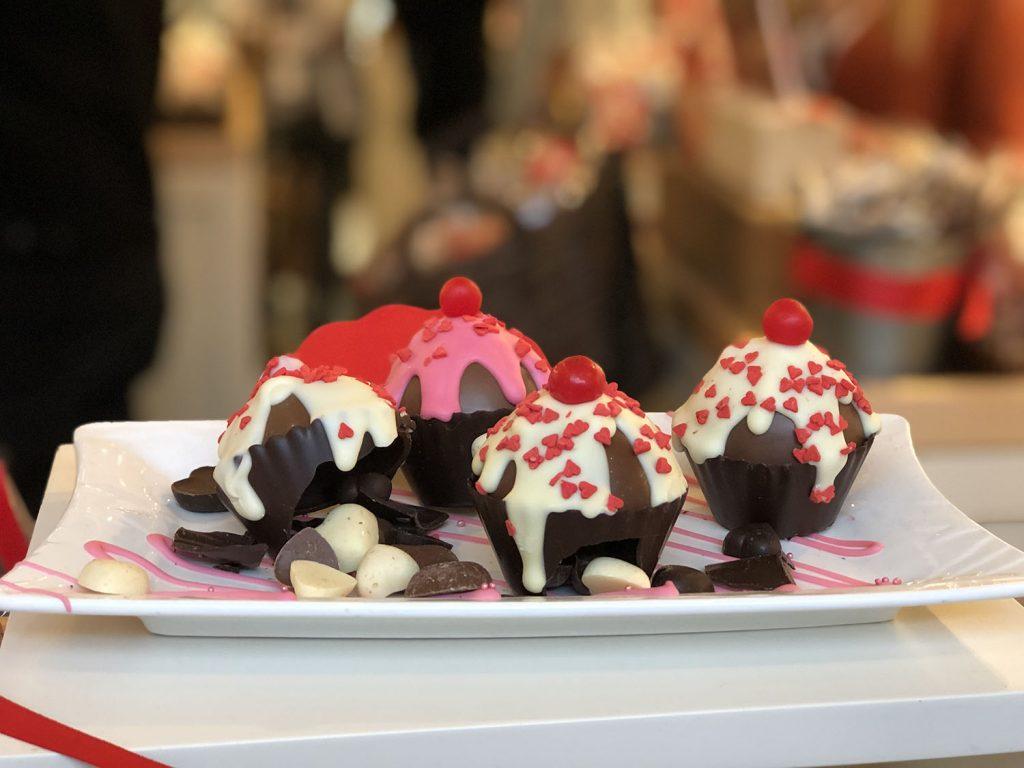 These chocolate 'cupcakes' are hollow and filled with little chocolate hearts!  What a perfect surprise!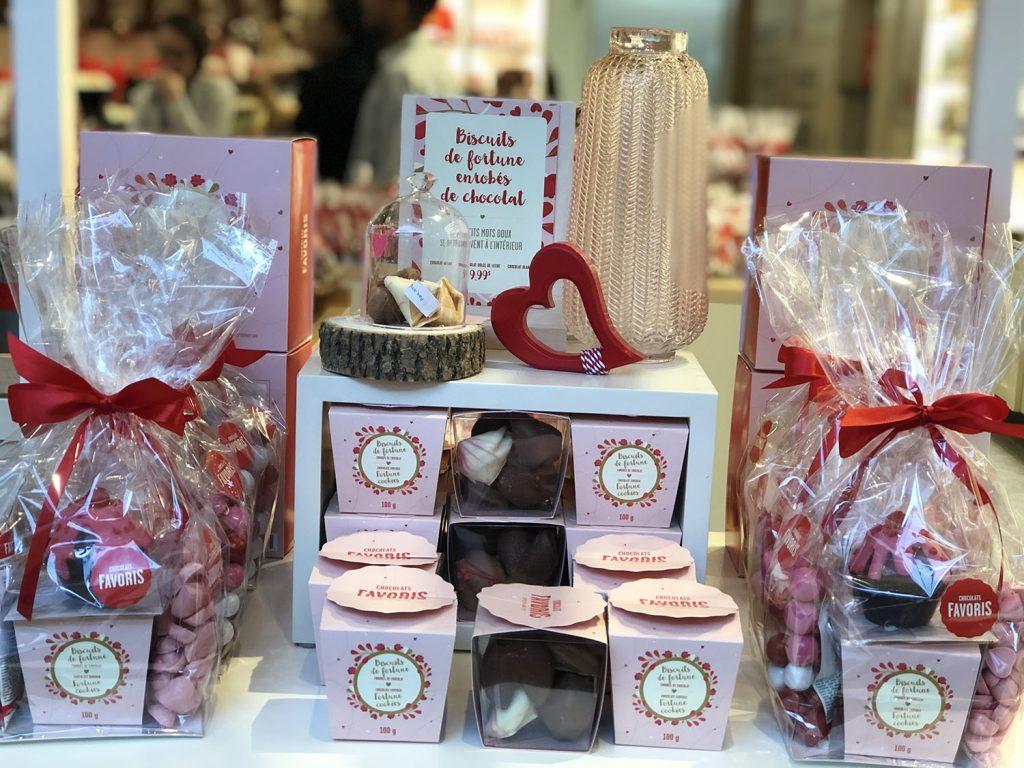 These chocolate fortune cookies captured my heart, and seem to me, to be the perfect little surprise to show some love to my kiddos 😉
Want a closer look?  Here you go: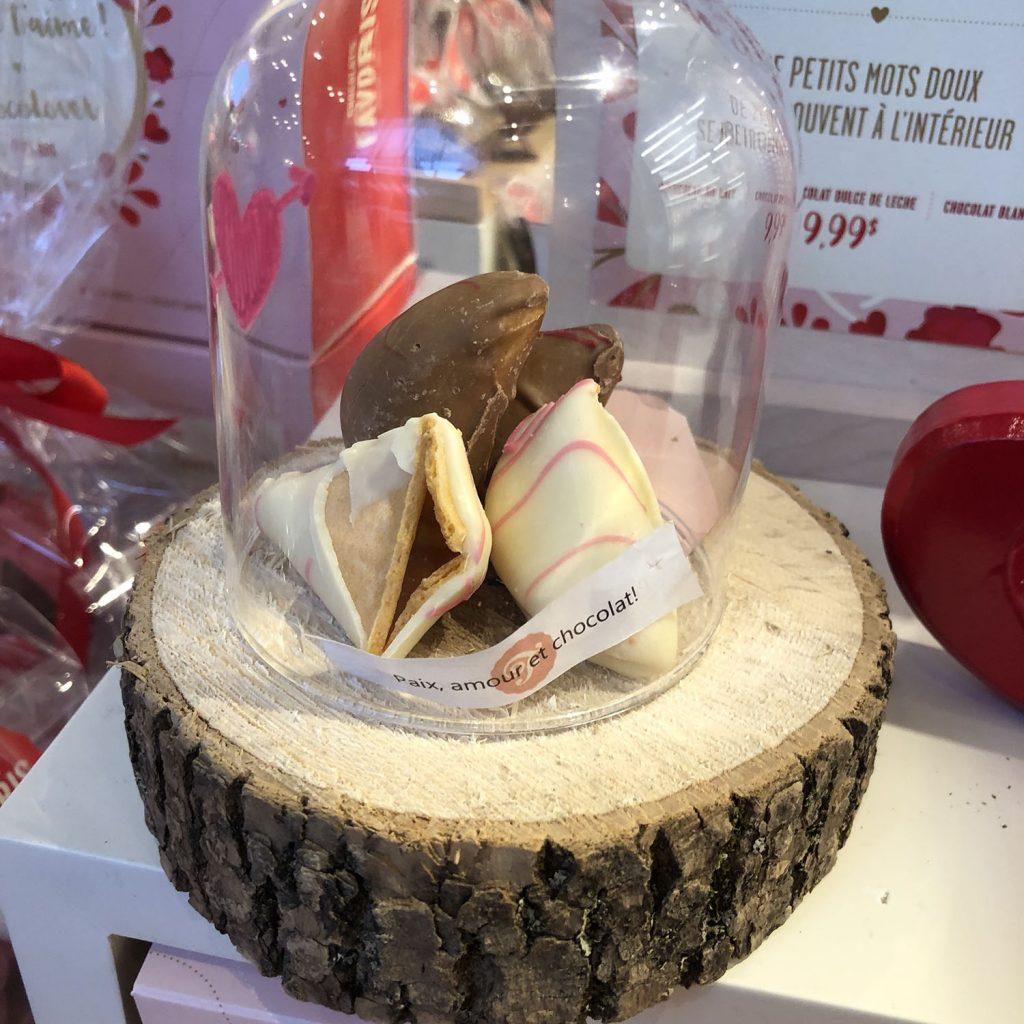 Can you say 'LOVE'?!?!?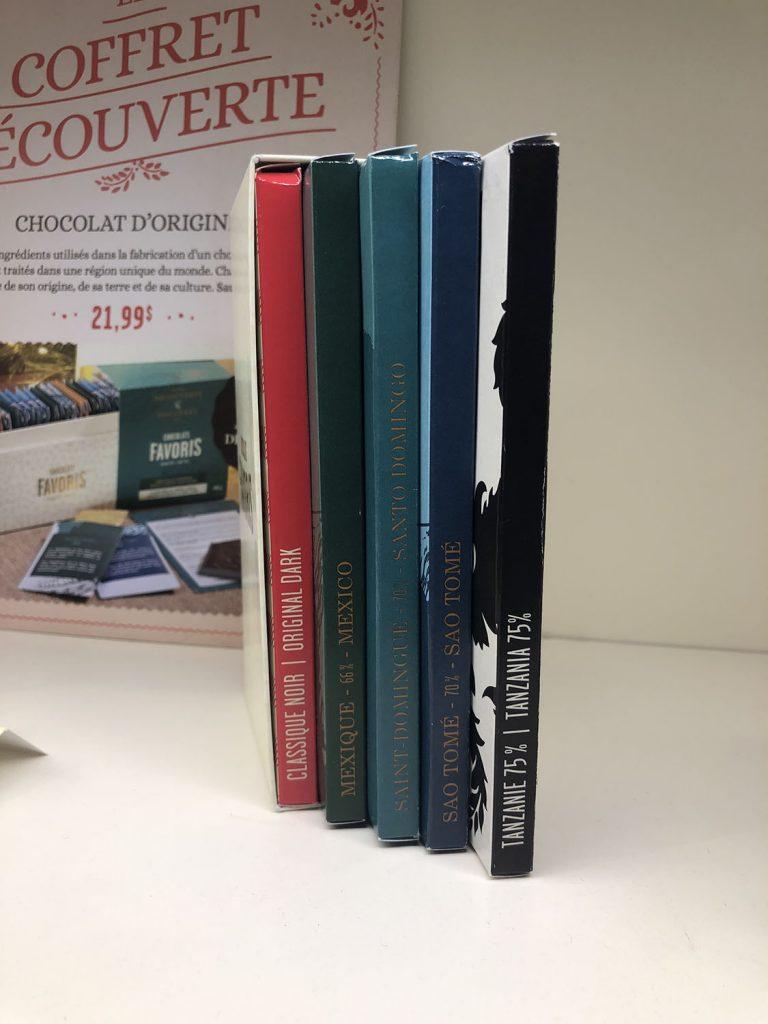 For the more discerning chocolate-lover, how does a 'library' of single-origin chocolate chocolates sound to you? You can choose the 'volumes' you think they would like most.  There are plenty to choose from: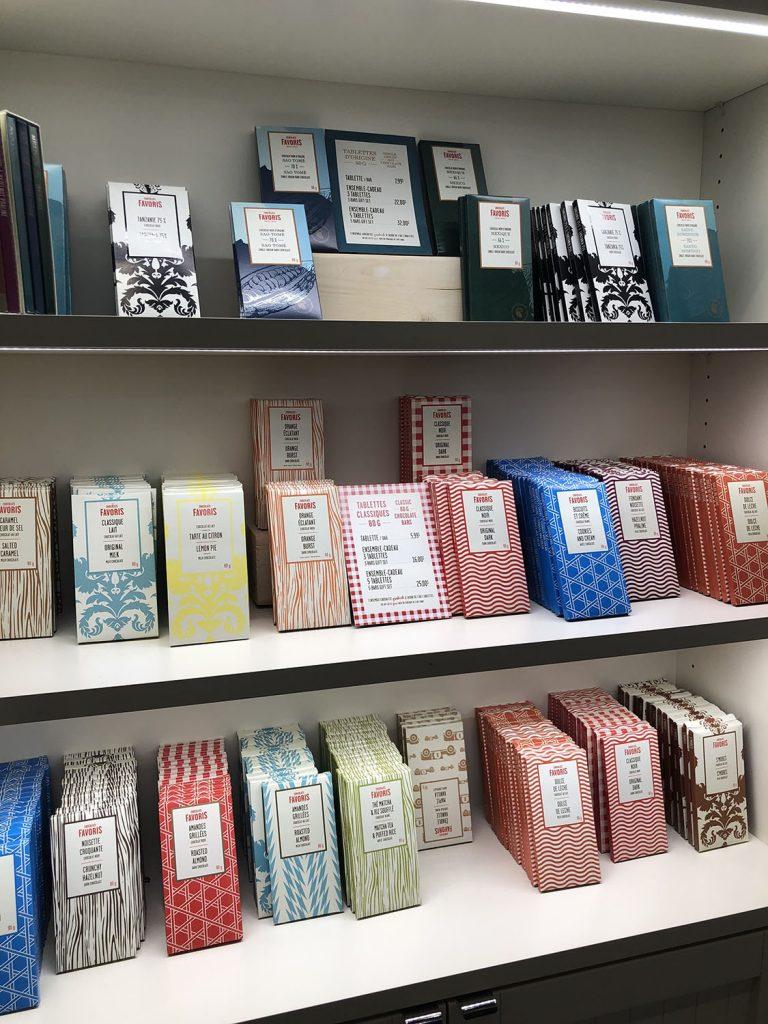 Need I say more?
—
Wanting to do something more 'interactive' at home? Choose from a vast selection of fondue-in-a-can and have fondue at home…or drizzle over a platter of fruit and pretzels!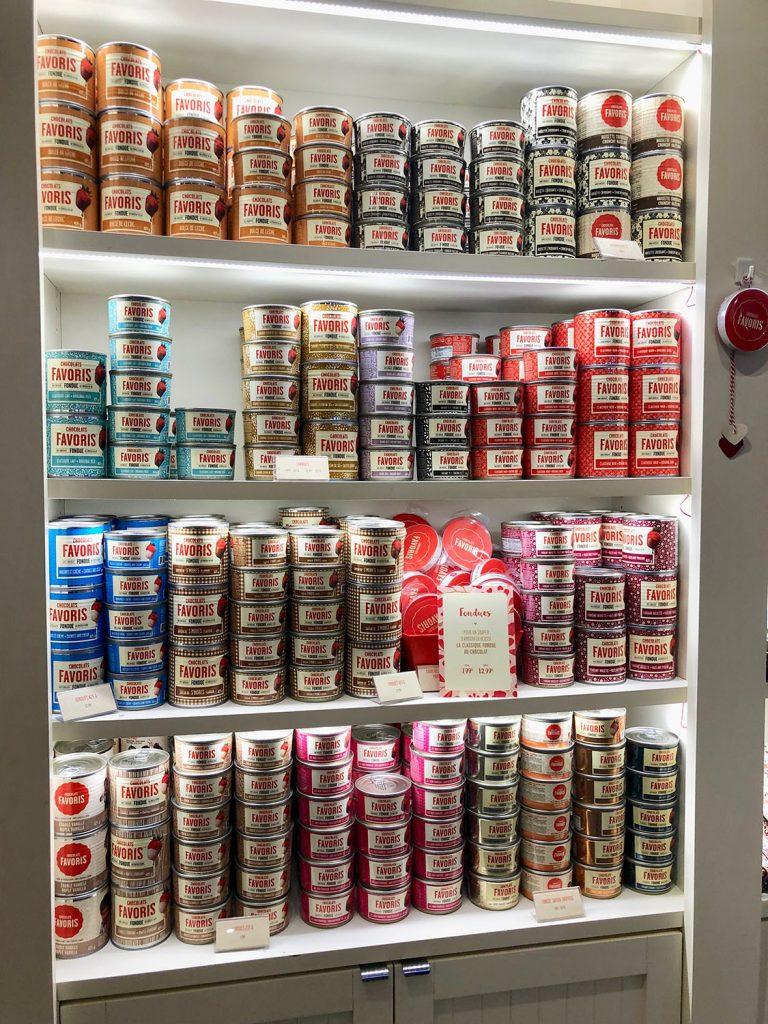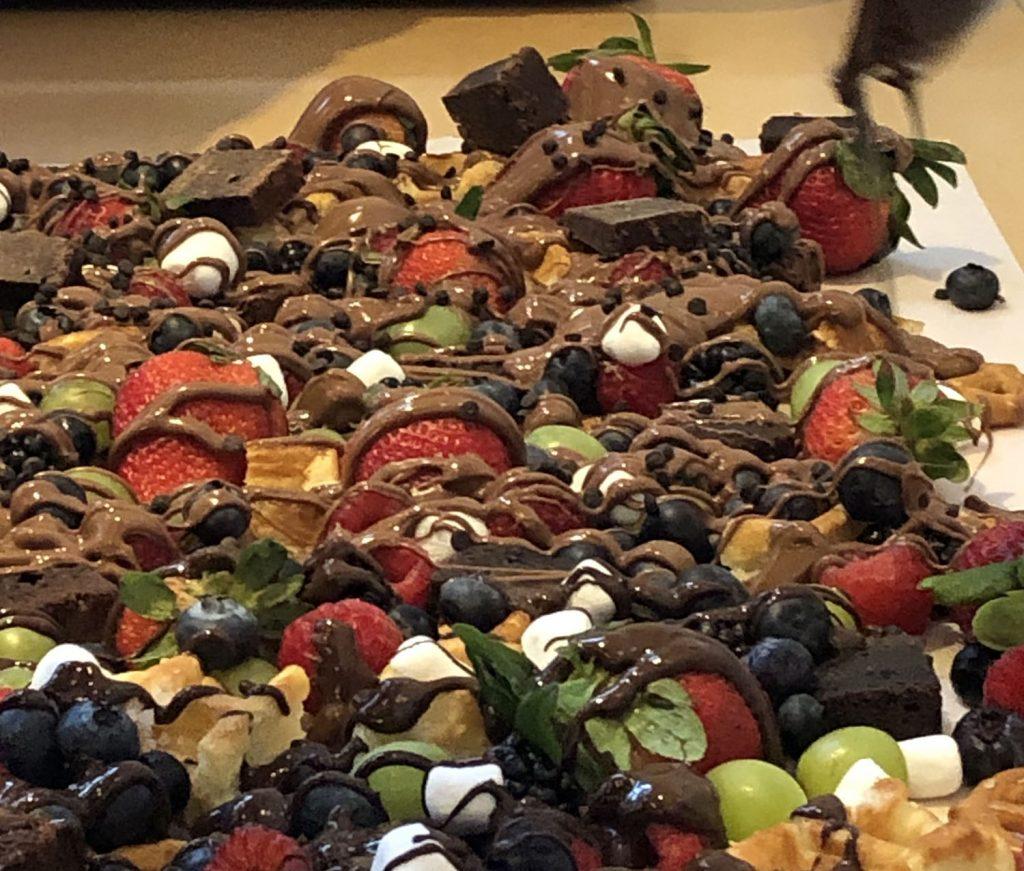 Looking for something even MORE involved?  Have the kids create their own chocolates using that same fondue in a can and these chocolate molds!  There are a whole bunch of getting creative 'activity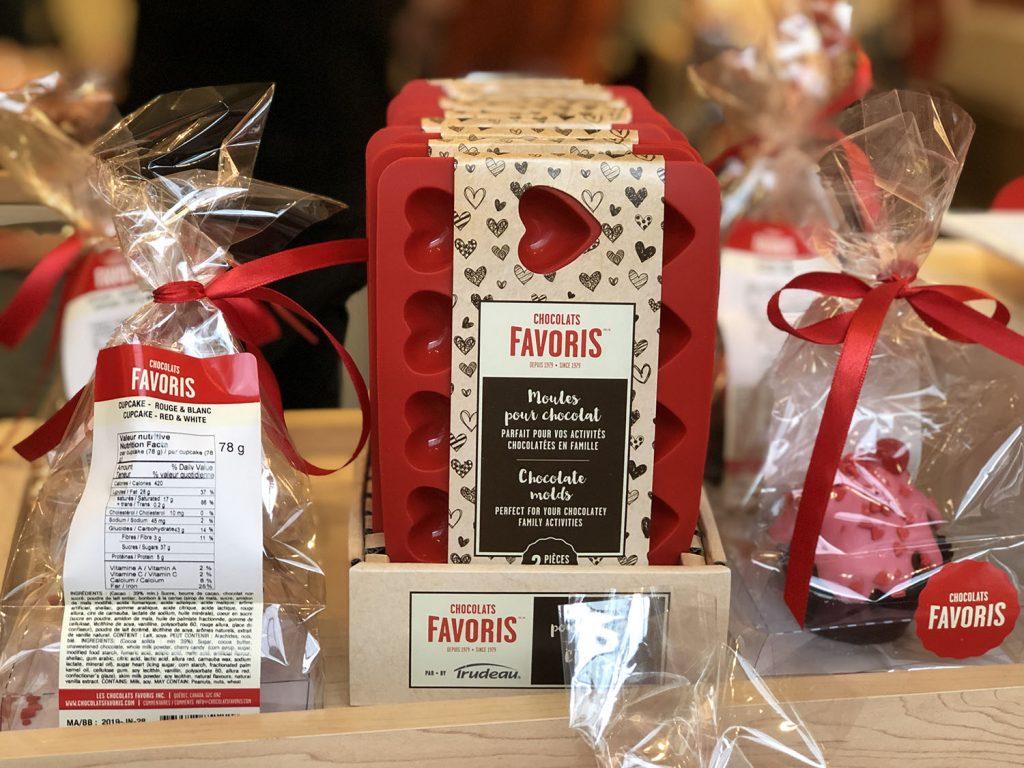 —
NOW..If you are looking more for a Valentine's Day OUTING…what says LOVE more than….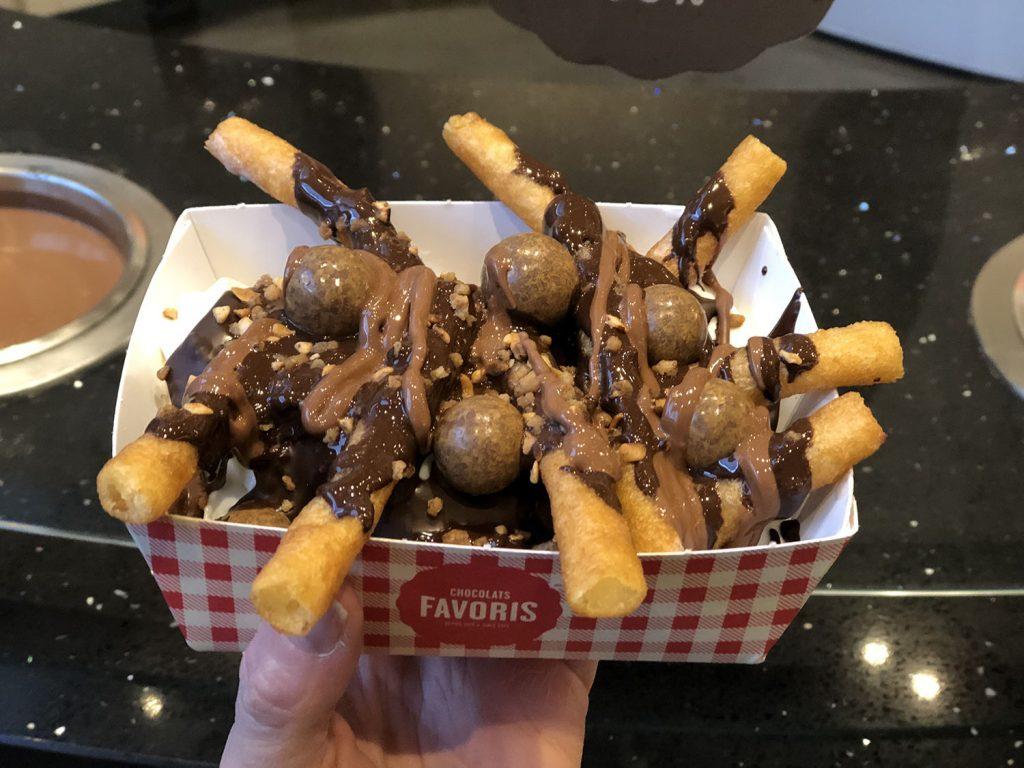 WHAAAAAAAT?????  Yes, that is CHOCOLATE POUTINE!!!! Served over a bed of ice cream, those fried-dough 'fries' are covered with your choice of chocolate sauce ( I chose dark chocolate with hazelnuts) and usually sport marshmallow 'cheese curds' (I skipped those as I don't eat gelatin). It was DE-LISH. Worried about calories?  Share it with a loved one 😉
There are SO many more chocolate and ice cream treats to choose from …the molten lava cake with ice cream is to die for…here's a pic of my daughter enjoying hers :
Now…Are you a coffee-lover?  Check this out: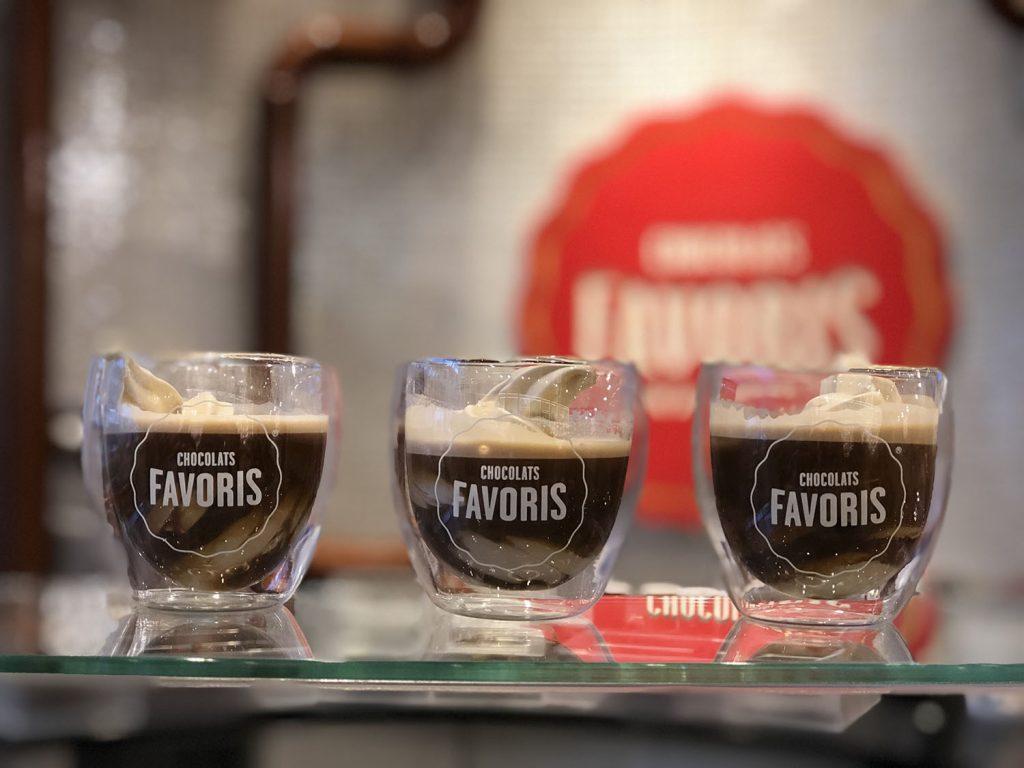 The Affogato is simply DIVINE. What is an Affogato, you ask? Nothing much…just ice cream in hot espresso. I know, right?!?!? If that isn't enough to make your mouth water, the ones that we were treated to were kicked up a notch: Amaretto soft-serve in hot espresso…
O.   M.   G.
Anyhow, whether you seize the moment by presenting grabbing an after-dinner-date with your hubby to grab an affogato, or you go for a Valentine's outing 'en famille' to enjoy special frozen chocolatey treats on location, or if you just swing by the store to pick up a little surprise to say 'I Love You', take the opportunity to hit the pause button, even if just for a few minutes and make a delicious memory of a special moment. Check out their website for hours ( I believe they are open tonight until 9 PM) and for the location nearest you.  For my West Island Moms: There is a CHOCOLATS FAVORIS on the Trans Canada service road near St-Charles, adjacent SPORTIUM and Pizzeria Bros.
Wishing you all love and happy moments today and every day,
Tanya
Disclosure: Although this post is not sponsored, I received a chocolatey gift as a 'thank-you' for attending the event. As always,  I will only ever share with you products and/or services I believe in. All opinions contained within are my own and cannot be bought