As many of you know, I have been putting Tide Ultra Stain Release to the test by having my kids get their T-shirts dirty with various stains, and then attempting to remove those stains using Tide Ultra Stain Release.
Disclosure: I am a P&Gmom/mamanP&G. As part of my affiliation with this group I have received products and have been compensated to put Tide to the Test. As always, the opinions on this blog are my own and can never be bought
On Wednesday evening  we emarked upon Test #3 where I gave my kids green popsicles, blue Slush Puppies & lemonade (only for such a challenge would I ever give them all of that at the same time LOL!) and encouraged them to go to town and get themselves all stained up.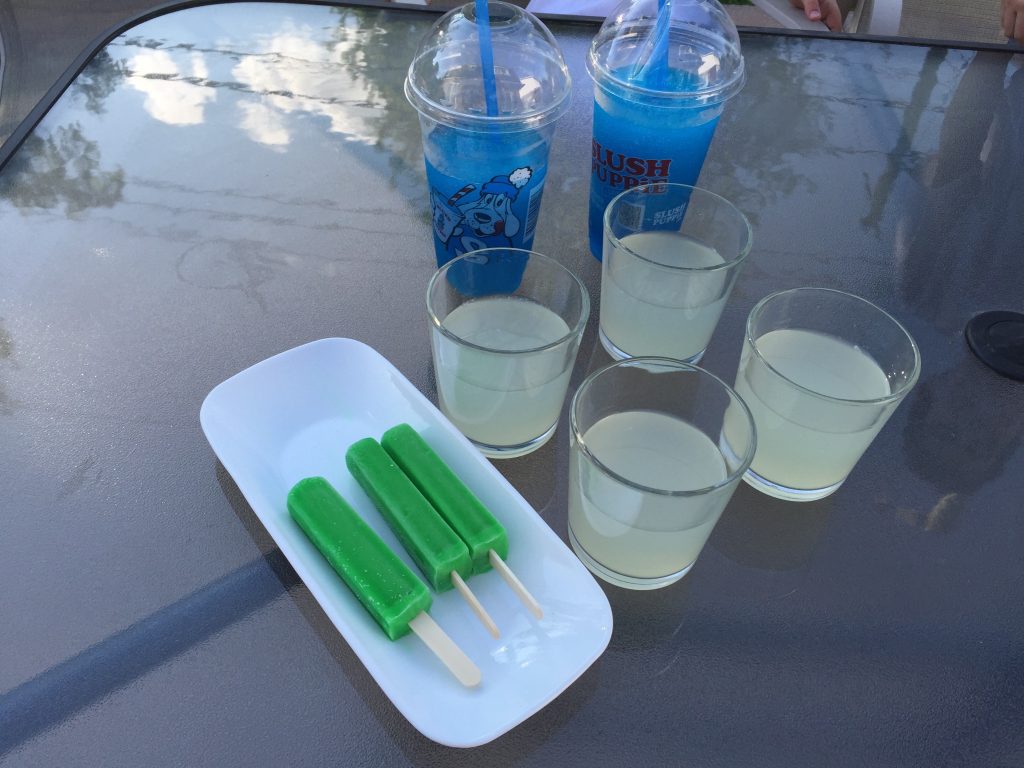 Here are some of the pics:
Truthfully, the lemonade was sticky but barely showed up.  I thought that the blue Slush Puppy would make me the most nervous, but actually, it ended up being the green popsicle.
Once they were done, they gave me their shirts: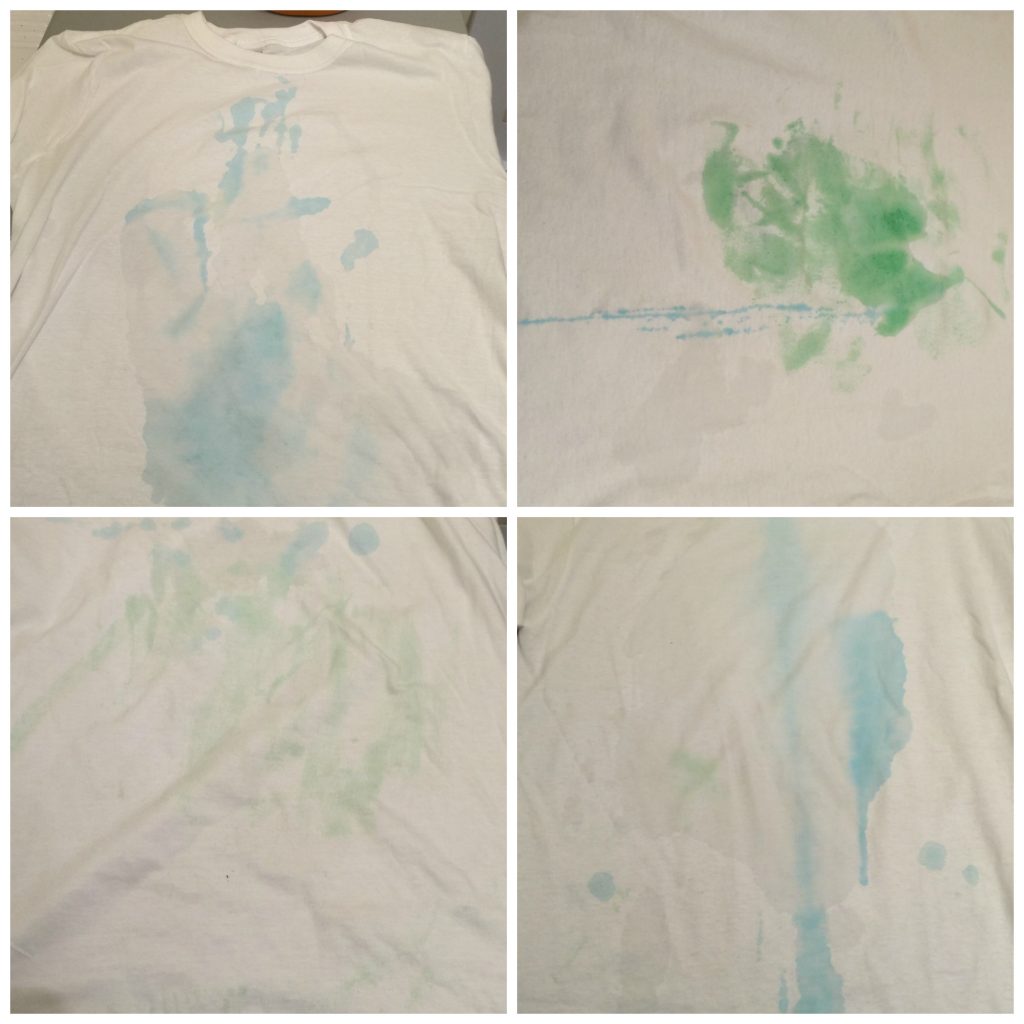 I was somehow less panicked than the last time with the chalk…That said, I was still a bit concerned about that green popsicle.
I just kept telling myself that all would be fine because Tide gets out over 100 different stains.  I went into stain removal mode, following the instructions that were given to me.
Step 1: Before you start the cleaning process, remove any excess stain debris from the garment ( There wasn't really any debris to remove)
Shirt #1:

Repeat Steps 2 & 3 for shirt #2

Same for shirt#3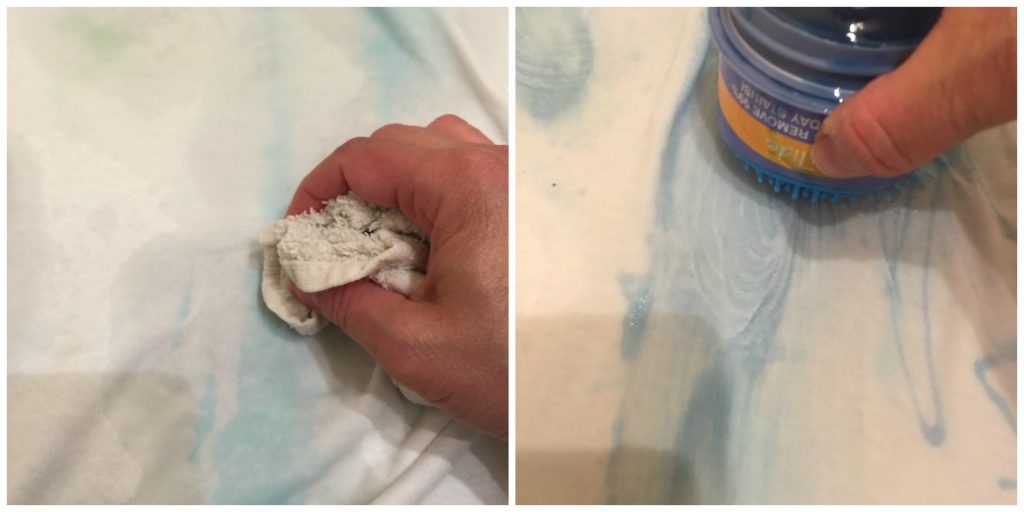 And finally shirt #4
Step4: Wash garment using warm water on your regular wash cycle
(I put everything in the washer using a dose of Tide & ran a warm water 'Normal' load, as instructed.
Here's how they came out (still wet)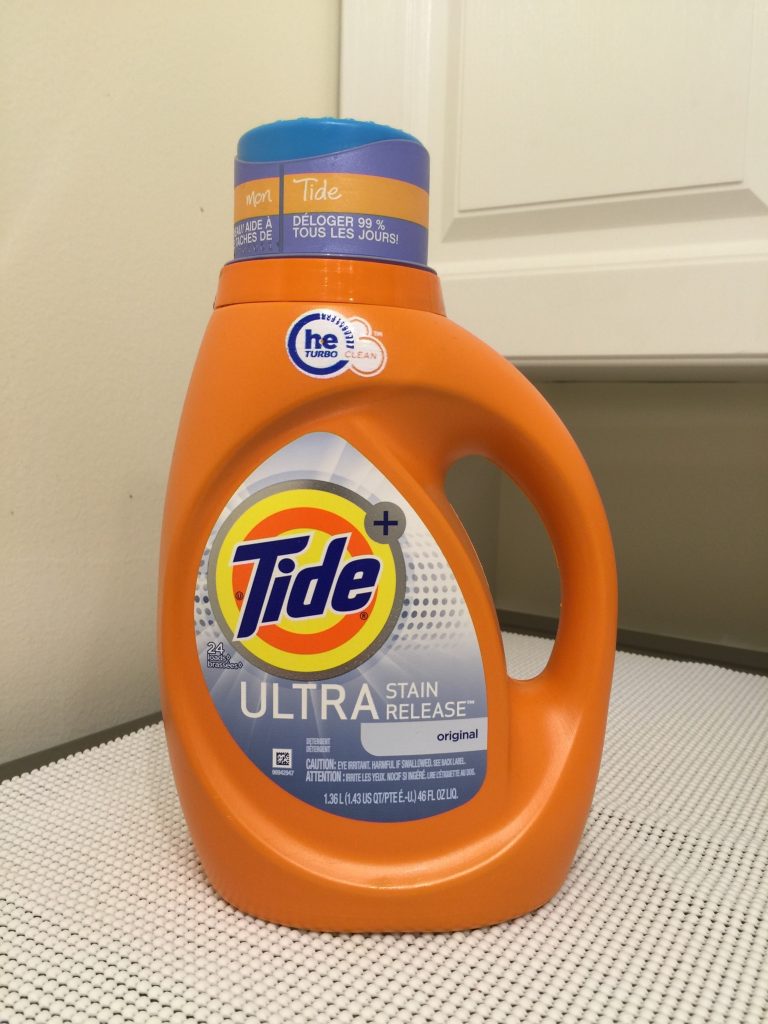 Another WIN for Tide!
I'm not sure how you feel, but I can tell you that I definitely have confidence in Tide Ultra Stain Release's ability to tackle stains. ( Although I didn't do a blog post about it, when we arrived at Disney, my kids accidentally got sunscreen on my brand new-tags-still-on pair of red capris.  I used Tide Ultra Stain release on them over a week later when we were home & guess what?  Stain gone. )
So…if stains are a problem in your home ( I think they are a problem in every home!), You may consider putting Tide Ultra Stain Release to the test yourself. It's also super convenient for the stain remover & detergent come from the exact same bottle…We could all use a little less clutter, right?
Want to try it out?  Make sure to print out a coupon for $1.00 off of 1 bottle ( or $2.00 off of two!) – You can find those coupons by clicking here !  Fyi…the bottle below is the one that you'll be looking for on the shelf 🙂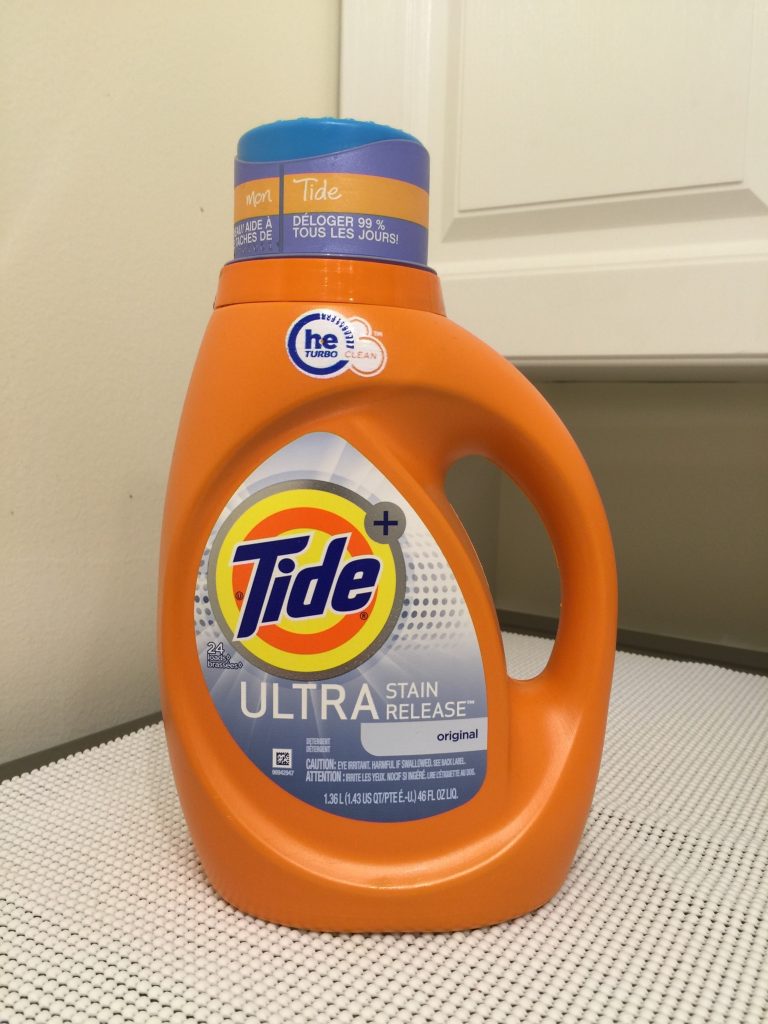 If you do decide to try it out, I'd love to hear how it works out for you, so please keep me posted!
Tanya