SO. My daughter graduated, I wrote her a teary-eyed, heartfelt Letter to My Graduate and then…I virtually fell off the planet.
There was so much going on with the end of school and various aspects of my work that I was barely sleeping, let alone taking time to stop and smell the roses.
There were things I wanted to share but was so bogged down that I didn't take the time to sit & write.
So much has happened I wouldn't even know where to start, but here are the highlights:
I MOVED OUT: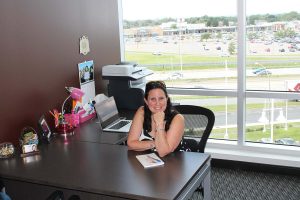 I finally bit the bullet & moved the office out of the house & into an actual office. This was a huge step and a huge commitment and I will dedicate a post to why I chose to do this. I am thrilled with my decision and our family is beginning to feel the positive effects of that decision as well.
I WON SOMETHING:
In June, I was honoured with a "Promies" Award for my work with montrealmom.com. I was so shocked that I didn't even know what I was doing when I went up to receive the award.  Beyond humbled to be sharing the stage with these unbelievably talented entrepreneurs, I was both proud & sad when I realized that I was the only woman on stage. There are so many amazing women building businesses… so many MOMS building business at the same time as raising little ones. I would have liked to see these fabulous entrepreneurs – moms or not- honoured as well.
MY DAUGHTER GRADUATED:
My baby.
WE WENT AWAY:

On an amazing journey to the land of Israel. I have so many wonderful stories to share with you. But while I was away something happened:
A FORMER COLLEAGUE & FRIEND PASSED AWAY:
While I was away, I found out that someone with whom I worked closely for the better part of 2 years passed away. She was the same age as me. I cannot tell you how it shook me.  It didn't seem to matter that I hadn't seen her in years, I could see her bright smile clear as day. She was always smiling. Any time you would see her, in any picture you would see of her. Always the same smile. Every time. The only difference was whether her hair was straight or curly.
I just couldn't come to terms with the fact that someone so vibrant & so full of life is no longer with us. I couldn't stop thinking about her, her kids and her family. It affected me. It gave me pause to stop & think if I really need to be working the hours that I work and whether it might make sense to start taking a little more time for myself. So much in life is beyond our control and yet here I am, working too many hours, sleeping too little and not taking enough time to enjoy that with which I have been blessed.
I HAD JET LAG.
And it was a good thing. Possibly the best after-effect of my vacation. I was so tired by the time 6 or 7 PM rolled around that I went straight to bed (and so did the kids so that was a non-issue).  I slept earlier & longer nights that I had in months, if not years. The circles under my eyes became a little less dark & my skin a little clearer. Imagine that…in just a few hours of doing nothing!
And now, I'm BACK.  Back to work, Back to the crazy schedule and pretty soon- Back to school!
And what THAT means is that I have some exciting new products & places that I've had the opportunity to check out and am looking forward to sharing these with you as well. For Back to School & BEYOND….
Until next time, keep smiling- I know I am.  I have to say that I am
glad.to.be.BACK. 🙂
Tanya