To my Sweet, Intelligent, Beautiful Princess,
You graduated tonight and I couldn't be prouder of you. It's hard for me to believe that you are going on to high school in the fall and yet, it's not hard to believe at all.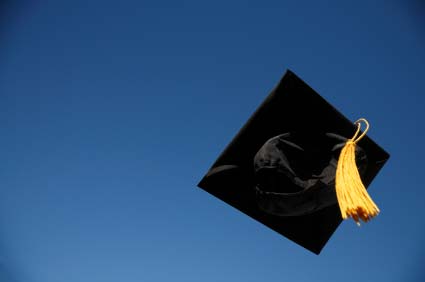 I have watched you grow & blossom and listened to your commentary & experienced your wit, and this makes it just a little bit more believeable.
Tonight, you were glowing.  I saw you smiling & laughing with your friends and I can see how happy you are – and you cannot possibly even begin to understand how happy that makes me.
Keep smiling, Baby.  There will be good times & not-so-good times ahead. Keep smiling.
You rushed through our family photos to go be with your friends.
Cherish your friendships, Honey. Some will fade with time & some will last.  But continue to be the good, true friend that you are and always make time to laugh with your friends.  The time you spend laughing with friends has healing properties and when you don't need healing, it will re-energize you.  Keep laughing.
You couldn't wait to go dance with your friends at the 'after' party.
Keep dancing, Princess.  May you dance through life, side-stepping through the murky parts & waltzing through the good.  Some of the best moments will be fleeting & you will realized that you hip-hopped right through them, and that's ok, too.  Just keep dancing.
When you went up to receive your diploma, it was YOUR moment.  You were, and will always be, my shining star.  Take your moment to shine, my beauty.  Soak it in & accept the energy that the universe offers you. But in these moments, always remember to pause & be grateful.  Remember that it is thanks to the gifts with which you have been blessed that you are able to shine.  Shine with humility and you will always shine.
And when you shine, SHARE.  When the light is on you, you have greater energy and the ability to effect change.  When the light shines upon you, use this time to generate awareness of an important matter, further a cause, make a difference.  I know you will accomplish great things, my love,  Take advantage of the light.
And remember that through the smiles and friendships and dancing and light, there will be tears and heartbreaks and sadness and BOYS. And throughout all of these moments, there will be FAMILY.  We are here for you.
Through the good times & bad,
The ups & the downs.  
Through the happy & sad,
The smiles & the frowns.  
We may not always agree,
Or see eye-to-eye.  
But we will always love you,
Up to the moon, sun, stars & sky.
So remember that FAMILY is where it all starts.
We love you our Graduate, from the bottom of our hearts.
As you embark on your journey into this great, crazy, wonderful & scary world, remember:
Keep Smiling.
Cherish your Friends.
Keep Laughing.
Keep Dancing.
Shine.
Share.
At the heart of it all is FAMILY.
I Love You Forever.
There is only one you.  Keep being the wonderful person that you are & always stay true to yourself.
With extreme pride, a Love that knows no bounds and faith in the future because you're a part of it, I am so very proud to have you as my daughter.
With all my Love, forever and always,
Mommy
xoxoxo