Earlier this summer, I was given a challenge to see if I could incorporate almonds (in some form) into an existing recipe. I did so, and it was a hit!
I started with my absolute favourite strawberry muffin recipe which is actually not my recipe at all- It can be found on allrecipes.com and was created by 'Katie Mae'.  I have switched this recipe up a whole bunch of different ways over the years, always with success.  I have used blueberries or mixed berries or simply mixed fruit instead of strawberries – all delish! I have subbed in whole wheat flour (sometimes in whole, sometimes in part- depending on what I have in the house!), I have added a touch of cinnamon or a splash of vanilla – each time with success.
What I had never done was to substitute almond meal and almond milk.  I decided to substitute 3/4 c. of the flour with almond meal and all of the regular milk with almond milk.
The result was AWESOME!  My hubby actually thinks he likes them better than the original recipe and he LOVES the original recipe! I should mention that in one of my trials, I also added 1/4 cup of sliced almonds- Excellent!
Now, you may be wondering why would you bother to substitute almond ingredients for the usual?
Here are a few good reasons:
1-FLAVOUR! Theses already delicious muffins were rendered tastier with the taste of almonds!
2- TEXTURE: I used almond meal ( which is made from the whole almond, including the skin, and therefore this added the slightest bit of 'bite' to my muffins.  YUM!
3-NUTRITION:  While I am not a nutritionist, logic would dictate that being that almond meal is made from whole almonds that are full of protein power, that subbing in almond meal would boost the recipe's protein content more than if we had simply used unbleached flour. While it would also follow that the recipe's fat content would increase, it is important to note that almond offer a good amount of healthy monounsaturated fat 🙂
4-NON-DAIRY option : Using almond milk instead of regular milk rendered this recipe non-dairy, which is great if you are lactose intolerant or also if you keep kosher and wanted to enjoy your muffins after a meat meal!
5- Did I already mention TASTE & TEXTURE???
So…without further ado, here is the recipe:
INGREDIENTS
1/4 c. canola oil
1 egg
1/2 c. almond milk
1/2 tsp salt
2 tsp baking powder
1/2 c. white sugar
1 c. unbleached flour ( you can also use all-purpose)
3/4 c. almond meal
1 c. chopped strawberries
1/4 c. sliced almonds (optional) Note I did not have them in recipe illustrated but have tested and they were a great addition!
METHOD
In a small bowl, mix together the WET ingredients:  canola oil, egg and almond milk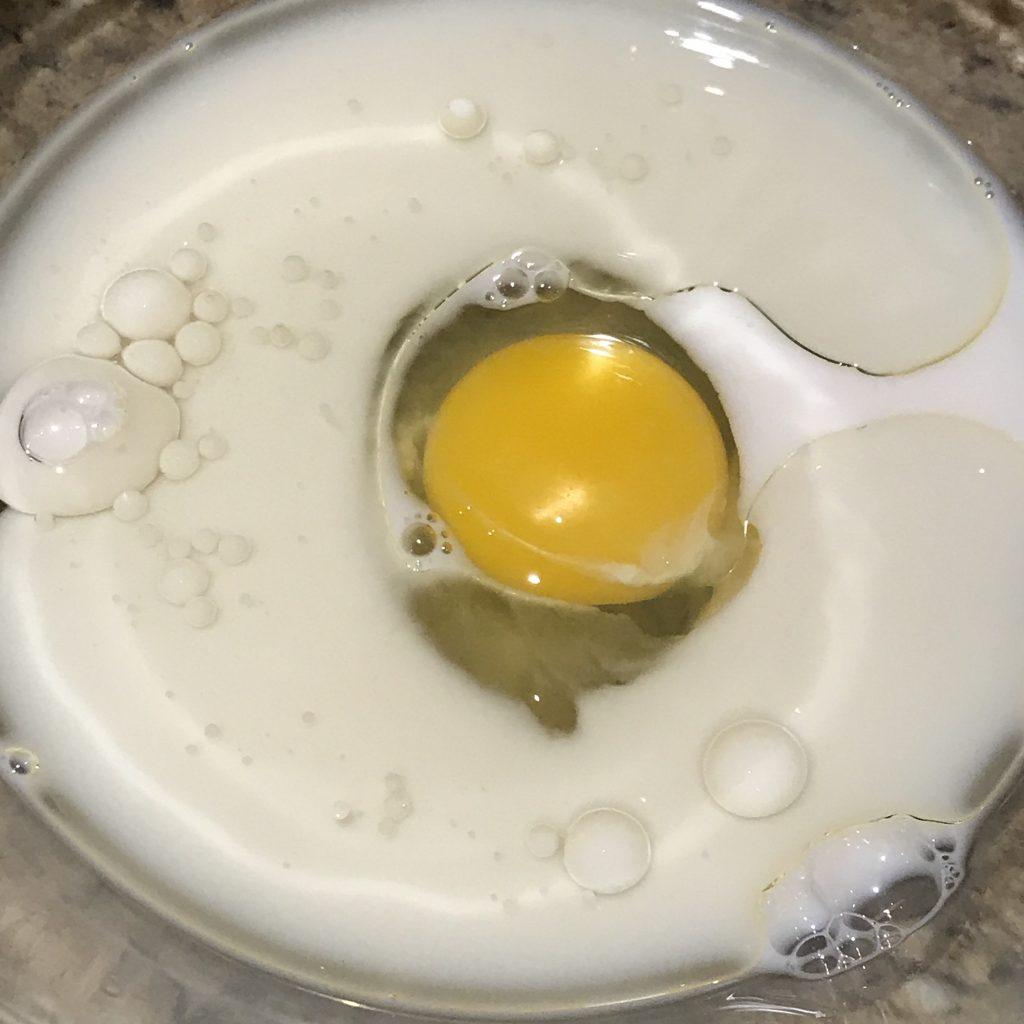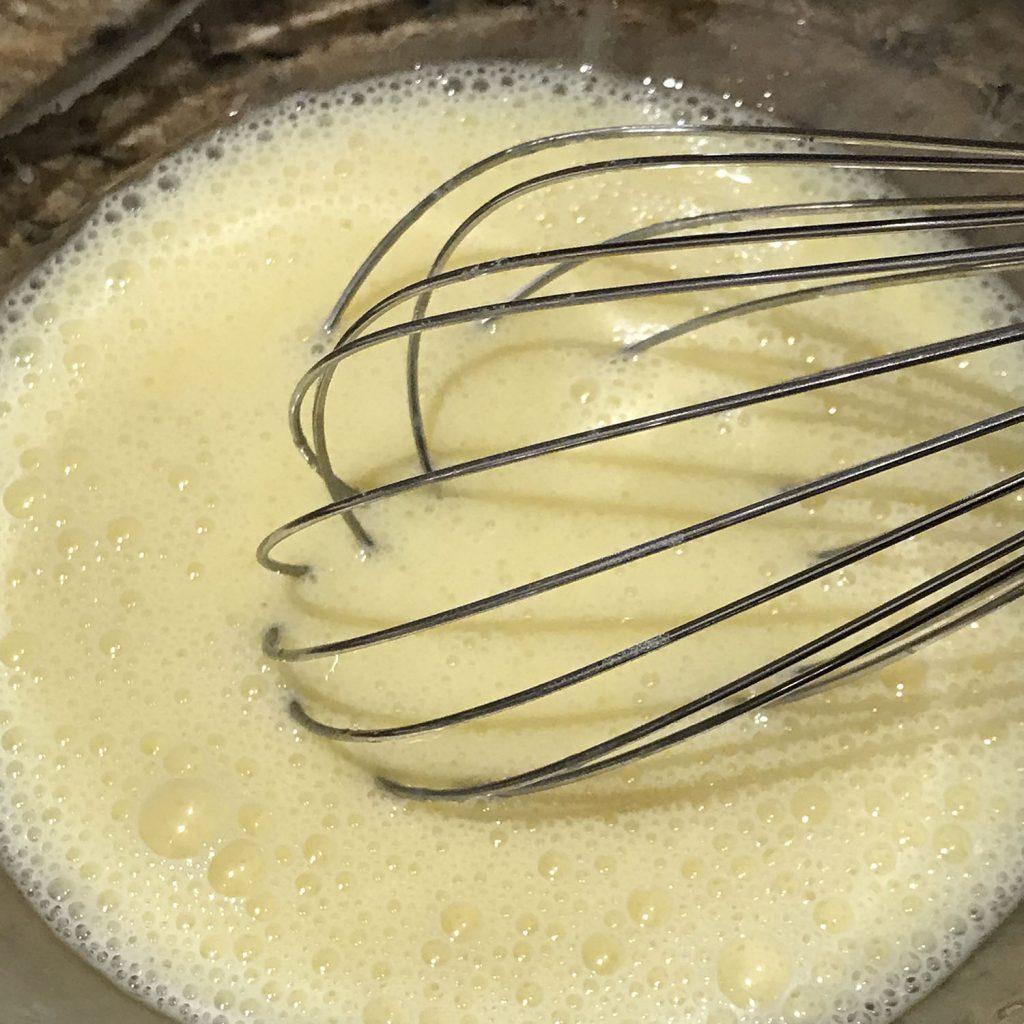 In a large bowl, mix together remaining ingredients (except strawberries –DRY ingredients)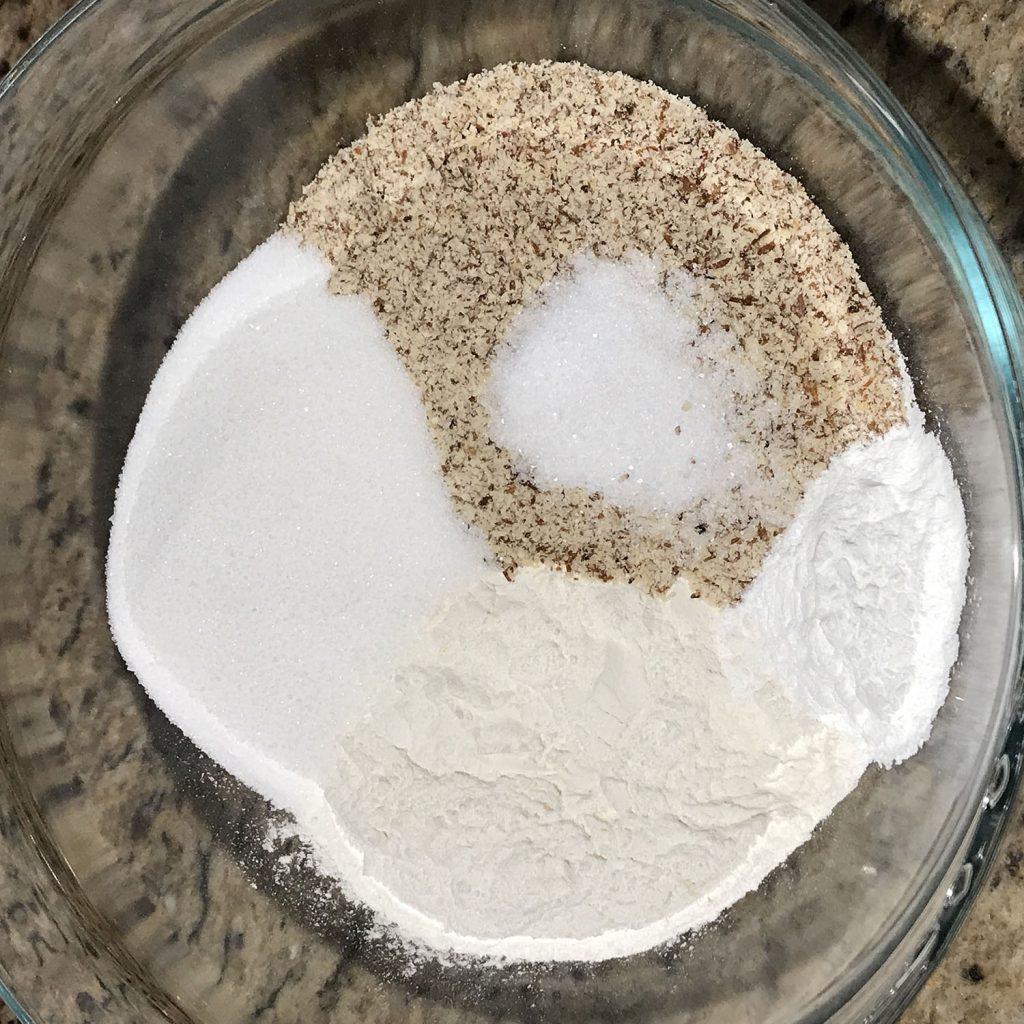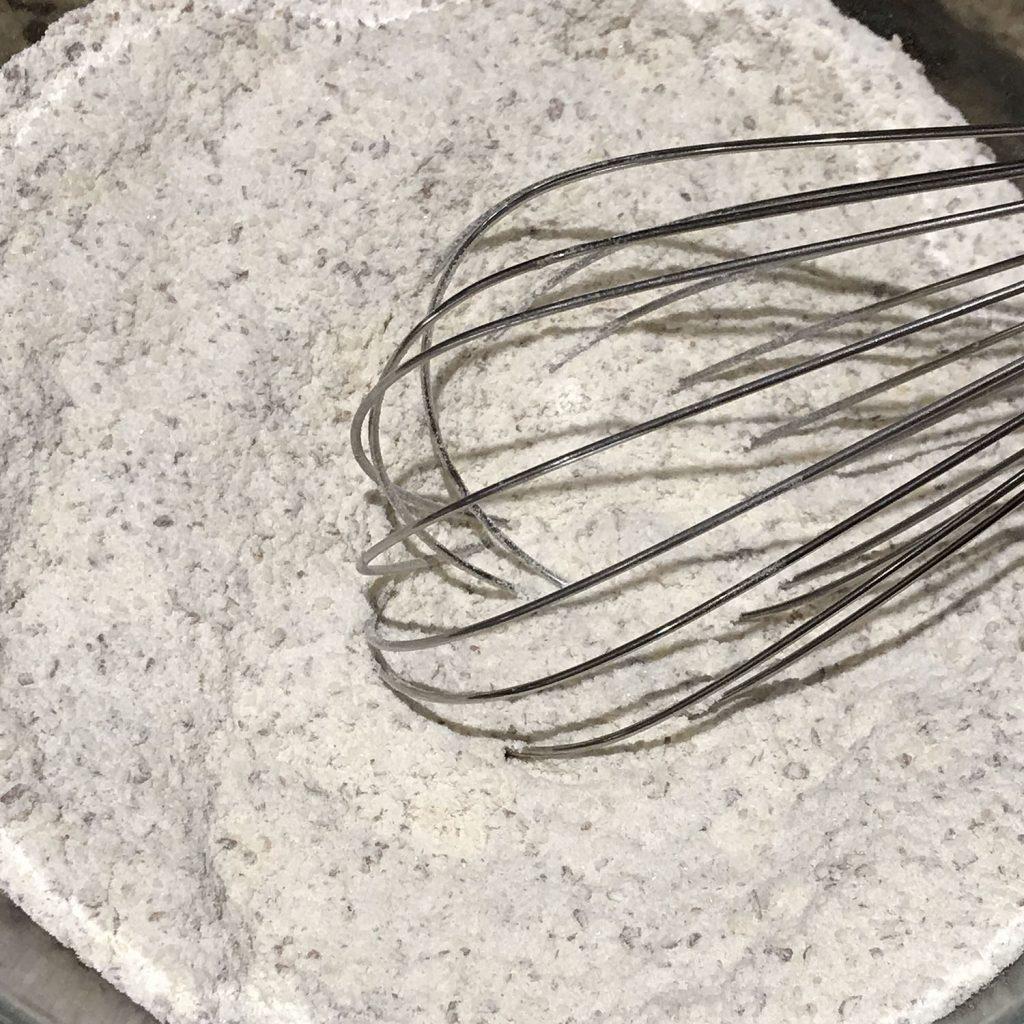 Once mixed well, add strawberries and toss to coat with the dry mixture
Add the wet ingredients (milk & egg mixture) to the dryand stir together just until mixture is completely moistened.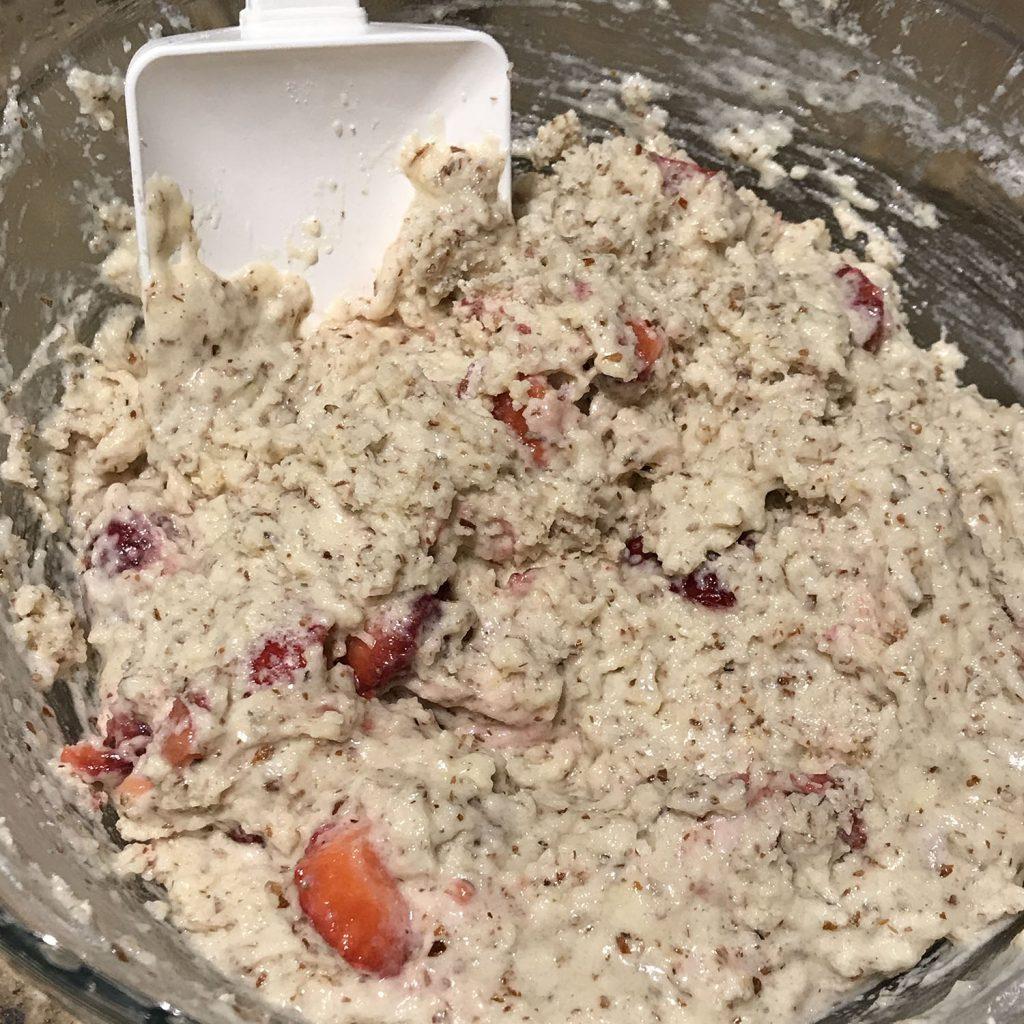 Using an ice cream scoop, fill paper-lined muffin tin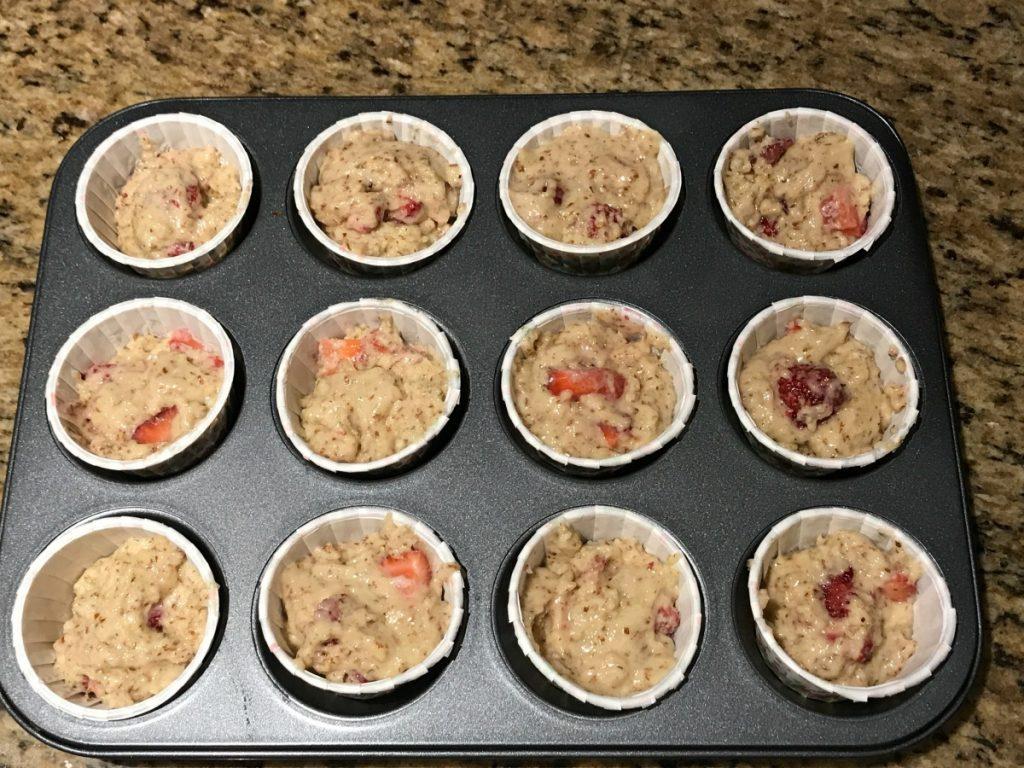 Bake in a preheated 375 degree oven for 15-20 minutes, or until a toothpick comes out clean. ( Note that muffins may appear paler than usual- you can cook until more golden brown, but in my experience with this recipe- the paler muffins are moist & delicious, while when left to turn 'too' golden brown, they become slightly drier (still delicious, though!)
Allow to cool on a baking rack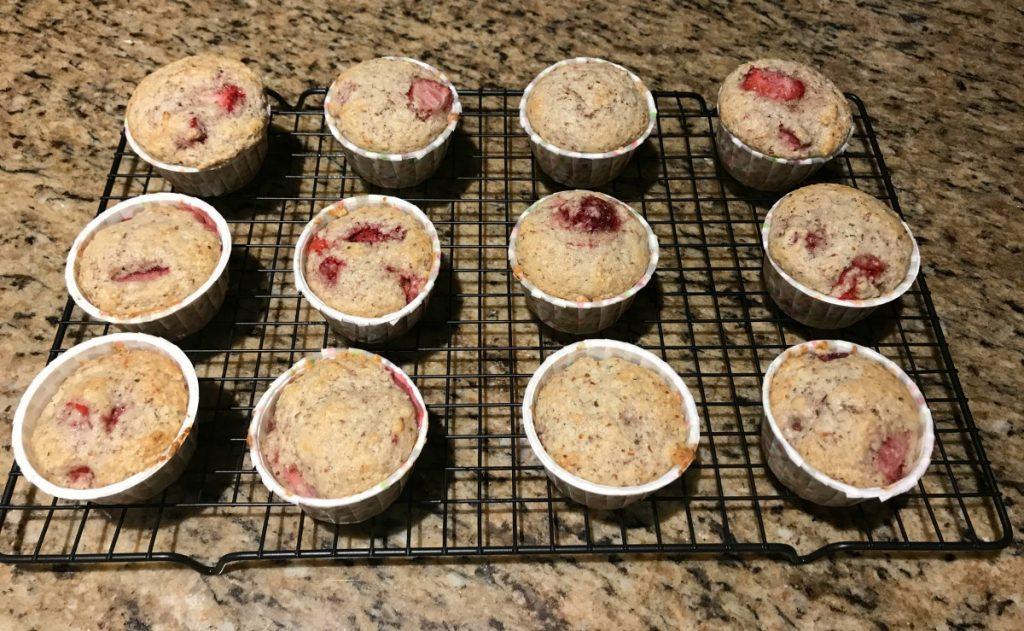 ENJOY!!!
NOTES:
Yields 12 muffins.
Using the Weight Watchers Recipe Builder: 6 Smartpoints per muffin (with or without sliced almonds)
TIP: Make a double batch the first time, LOL!
Wishing you a delicious day!
Tanya
Disclosure: I was provided with a selection of almond product courtesy of California Almonds in order to participate in this challenge.  As always, all opinions are my own and can never be bought 🙂