I could really use a Mommy's Night Out and I found the perfect event at a reasonable cost.
On Monday, September 30th I will attend the Dolphin Aid Canada Film Fundraiser Event to see a special screening of the award-winning film: Dolphin Boy.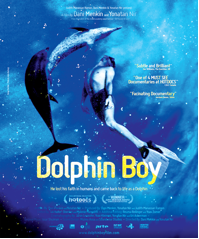 There will be wine, cheese and hors-d'oeuvres served before the screening, you'll have popcorn to enjoy during the screening, followed by coffee & dessert after the screening…and tickets are only $30!
A while back I wrote a post about When Dolphins Meet Kids WIth Special Needs. Well, this fundraiser will support Atara Stolovitsky, a 17-year-old Montreal girl with Down's Syndrome who has been chosen to be the next participant in the amazing, intensive 2-week program at the Curacao Dolphin Therapy Center (CDTC) this coming November.
The CDTC employs psychologists, physical, occupational and speech therapists, as well as 4 bottlenose dolphins that will work with Atara in a unique & therapeutic treatment program.
Dolphin Aid Canada enables children with special needs to benefit from the therapy program at the CDTC and has provided some money for Atara's therapy, however there are still some funds that must be raised in order to make the therapy  at the CDTC a reality for Atara.
Mark your calendars!
7:00 PM on Monday, Sept.30th, 2013 at Summit School– 1750 Deguire St. in St .Laurent H4L 1M7.
It's the perfect Date Night or Mommy's Night Out 🙂
You know you deserve it 🙂  Bring a friend or a date & join us for an inspiring evening and know that you will have impacted the life of this very special girl.
To purchase tickets, please go to: https://dolphinaidtherapy.eventbrite.com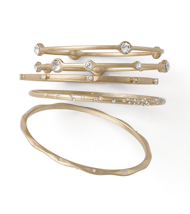 ALSO: For all tickets purchased prior to September 23rd, you will be entered to win a beautiful Lia Sophia bracelet.
There will also be an AMAZING Raffle & Auction Prizes (Bon Jovi concert tickets, Essex Resort & Spa, beautiful jewelery, artwork…& more!!!)
For further event information, please email: jcovet@videotron.ca or etencer2@sympatico.ca
For additional inquiries: dolphinaidtherapy@gmail.com
Looking forward to seeing you there!
Tanya