Having just returned from the Disney Social Media Moms Celebration not long ago, you can imagine that it has taken me a little bit of time to get back into the swing of things.
The experience was beyond phenomenal (blog posts to come!), but I must admit that I arrived back in Montreal completely and utterly SPENT.
Not only was I exhausted form all of the fantastic experiences that began early in the morning and ended late at night, but I was coming off an intense period of 9 weeks in which I had little time or energy to care for myself, either because I was too busy caring for others or because work demands were even greater than usual. I was also sleeping way less than usual – which for me is not much to begin with.  So, like I said, I was pretty much SPENT.
That said, I allowed myself to catch up on some sleep, I enjoyed a fabulous long weekend and I am now feeling much more like myself 🙂
Something that happens to me when I come off an 'intense' period, is that I feel refreshed and wanting to jump into things in a REALLY positive way.  So that's what makes today the PERFECT day to embark upon the Sparkling 7 Day Challenge with Nestlé Pure Life Sparkling Water.
The idea of the challenge is to #RethinkYourDrink, and also to realize that sometimes making small changes can make a big impact.
So, over the next week, you will see me posting to social media about different little steps I am taking towards a healthier me and how I will be incorporating Pure Life Sparkling into my day as I go along my journey.
Truth be told, I am a HUGE fan of sparkling water ESPECIALLY when it has no artificial flavours or sweeteners (beware, some brands do!), so incorporating Nestlé PureLife into my daily routine will likely be he easiest part of the challenge!
Do you ever think about what small, non-intrusive steps you can incorporate into your life that will help you to feel better and healthier?
Today I started by taking the stairs up to my office.  Small Step #1 🙂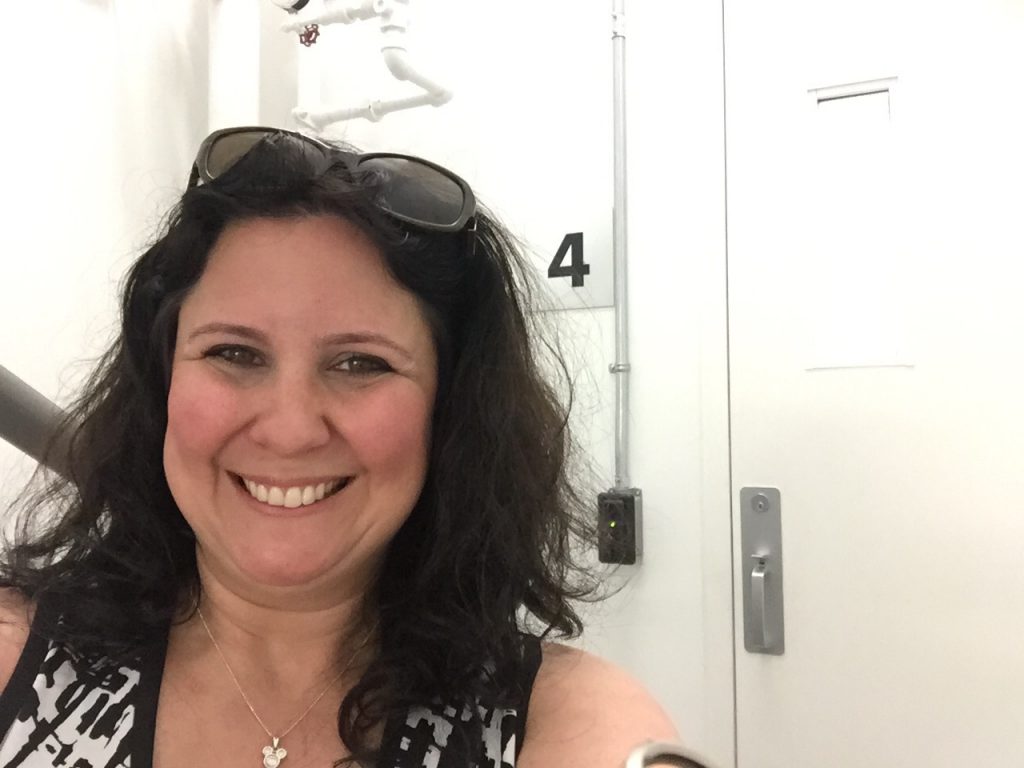 You can follow my Sparkling 7-day journey on social media by following @montreal_mom on Twitter and / or @montreal_mom on Instagram .  Feel free to give me a little encouragement as I go on my way  😉
It's time to Rethink Your Drink! Register online at Sparkling7DayChallenge.ca and pledge to switch out one of your regular drink choices for a Nestlé Pure Life Sparkling water once a day for seven days.
Not only will you receive a coupon to save $3 off a case of Nestlé Pure Life Sparkling Water, but you will also be entered to win a luxurious weekend away in Toronto!
It's time to add some sparkle to your life. Register now!
All you have to do is:
  Register online at Sparkling7DayChallenge.ca and immediately receive a coupon to save $3.00 on a 12x355ml can case of Nestlé Pure Life Sparkling
  Encourage friends to take the challenge and share your water wisdom with #RethinkYourDrink
So, What do you think?  Are you IN???
Wishing you all a Sparkling Day!
Tanya