I get asked this question A LOT.
Until now, I have only been comfortable to refer my kids' very own piano teacher (who has limited availability), or teachers that were recommended by friends.
Then I discovered WIMA.
Some of you may also know it as the West Island Music Academy – but don't let the name fool you – they've got a branch in Côte-Saint-Luc in addition to the one in Pointe Claire 🙂
Founded by brothers Derek & Joel Ovadia, WIMA is an amazing place that just EXUDES a passion for music.
Offering private lessons for kids of all ages, on a whole variety of instruments including guitar, bass, drums, piano, flute, violin and even music for toddlers.
You really don't need to shop further to know where to send your child for music lessons.
In addition to the private instrument lessons, they offer "Rock Band Lessons". This is a program where kids who would like to be part of a band can be paired up with others who are at a similar level. The program has seen much success & some of the bands have even been asked to perform at community events.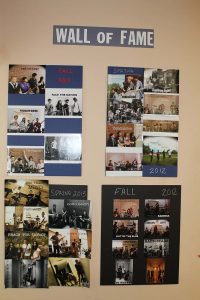 The school boasts its "Wall of Fame", featuring various bands that have formed through this inspiring program.
Are VOICE lessons your thing? WIMA offers voice lessons as well.
WIMA is your a one-stop-nurturing-musical-passion-shop 🙂
Joel & Derek take extreme pride in their music school and most of all in their students. They want the kids to love music as much as they do, and above all else, they want them to have a good time.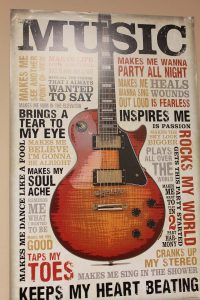 The kids don't have to be bound to learning classical music if they don't want to. Without question, they need to learn the basics. Once that's going well, they are encouraged to learn songs that are exciting to them, such as pop songs by  their favourite artists.  This ignites their passion and their love of learning – and the Ovadia brothers get that.
I can go on & on, but I think that you get the point.
Nurture the spark. Call WIMA. TODAY.
Registration is ongoing throughout the year. That means that if your child is suddenly inspired to start learning an instrument, you don't need to wait until next semester to nurture that spark- seize the moment and start them off right away 🙂
Feel like seeing the kids in action?  Check out the WIMA "Rockestra performin Katy Perry's Roar"!
You can reach WIMA by calling them at 514-505-6606 (same number for both locations).
You can visit their website at: westislandmusicacademy.com and can also follow them on Facebook .
Wishing you a day of musical inspiration,
Tanya