Disclosure: I am a P&Gmom/mamanP&G. As part of my affiliation with this group I receive products and special access to P&G events and opportunities. As always, all opinions on this blog are my own and can never be bought  🙂
I love fresh scents.  I have always loved the fresh scent of clean laundry. That said, given that I have a child whose skin is extremely sensitive, I tend to stay away from scented laundry detergent.
As a #PGMom I received samples of UNSTOPABLES scented beads to try out in my laundry. The problem is that everyone's laundry is mixed together and I didn't want to take the chance of my daughter breaking out with a reaction, so I decided to offer some samples to a fellow mom to test out for me.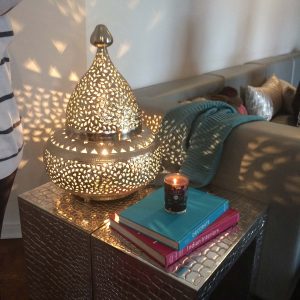 I also attended a beautiful afternoon tea with the lovely and talented Marie Christine Lavoie where I learned more about the UNSTOPABLES product line and decorating your home with 'scent' as well as with colour & texture.
At the event, I learned that some of the other #PGMoms were making sachets out of the UNSTOPABLES- what a great idea!!!
Later that week, I saw my 'testing mom' and she told me she was using the UNSTOPABLES to keep all the drawers smelling fresh.
I knew that I'd have to try this project out.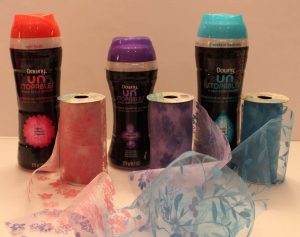 Last week I made it to the dollar store & found BEAUTIFUL sheer fabric in the same colours as the UNSTOPPABLE collection.
This week, I sat down with my kids to do the project.
I decided to create a little DIY slideshow (less than 1 minute!) to show you how easy it can be.
If you do decide to do it with your child(ren), please make sure that they know NOT to put the UNSTOPABLES in their mouth(s)
I particularly thought that these could be great to send to camp to keep thing s smelling fresh while the kids are away (and not smelling so badly in their bags when they come home!)
Hope you enjoy!
As shown in the photo, the UNSTOPABLES line also offers fabric refresher as well as FABULOUS scented candles that I have been enjoying in my own home.
Wishing you a day where you can stop & smell the FRESH!
Tanya