Two years ago today was the day I launched montrealmom.com.  I had launched through Facebook and I still remember the site going live, and a few minutes when nothing happened.  I turned to my husband, fearful-what if nobody went on???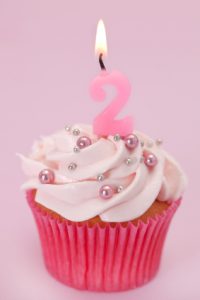 It took about 10 or 15 minutes and then the phones all started ringing, the emails and chat messages kept coming in at such a fast rate that I couldn't answer quickly enough. It was one of the most exhilarating moments of my life. By the end of the day I had made a point to at least answer "Thank You" to each of the people that had reached out to congratulate me or to comment on the site.
The site started with just over 400 pages which I have done my best to keep up-to-to date.  Whether it's Costco Watch, the Calendar, Recipes, Menu Plans, Deals or other shopping info, montrealmom.com has always been about bringing you the latest and greatest.  That said, Costco Watch is freshly updated-so go have a look 🙂  Stay tuned for this week's Calendar which should be live Friday…we've unfortunately had some delays this month).
It's hard to believe that just 2 years later, montrealmom.com can proudly say that it serves thousands of moms.  The blog finished in 1st place as Top Canadian Mom Blog on Circle of Moms.  It's been a lot of work, but it's nice to stop for a moment and appreciate what that work has accomplished.
For this I must say  THANK YOU.  Without your visits to montrealmom.com, this would not be the case. THANK YOU for the messages and emails letting me know how the site has helped.  THANK YOU for the feedback when you've seen something wrong.  THANK YOU for letting me know about new things going on that are mom-relevant so that I am able to share. THANK YOU for helping me to realize my dream.
For all of these reasons, each one of you forms an important part of montrealmom.com and I hope that you will join me in celebrating our 2-year anniversary!
HAPPY ANNIVERSARY montrealmom.com!!!
Wishing you a wonderful and celebratory Wednesday!!
Tanya