When I found out about this place, I couldn't believe it would be as beautiful as the pictures. It was.
I couldn't believe I hadn't heard about it before. When my husband & I spent the weekend, we noticed that the majority of the guests were from Europe. They travel all the way from Europe with this hotel as their destination.
I am NOT surprised.
In addition to the lush scenery and the charm of this impeccably kept "lodge-style" resort, the Hôtel Sacacomie features THE GEOS SPA which offers (among so much else):
Chocolate body wrap
Iced apple elixir body wrap
Various massage treatments (heavenly…I had two!)
Fireplaces everywhere..indoor & out
Hot tubs on the cliff's edge overlooking the water (soft music playing in the background)
Indoor & outdoor saunas (personally I can't take the heat, but you might like it 😉 )
Eucalyptus steam bath
Ice bath (I did it!)
(all above connected by heated walkways)
Relaxation room with zero gravity chairs (LOVE those chairs!)
ACTIVITIES:
If just relaxing & getting pampered isn't enough, you can go on a variety of tours & exploratory adventures. I had the pleasure of going beaver watching & bear watching. (Just a sampling of the plethora of group activities offered).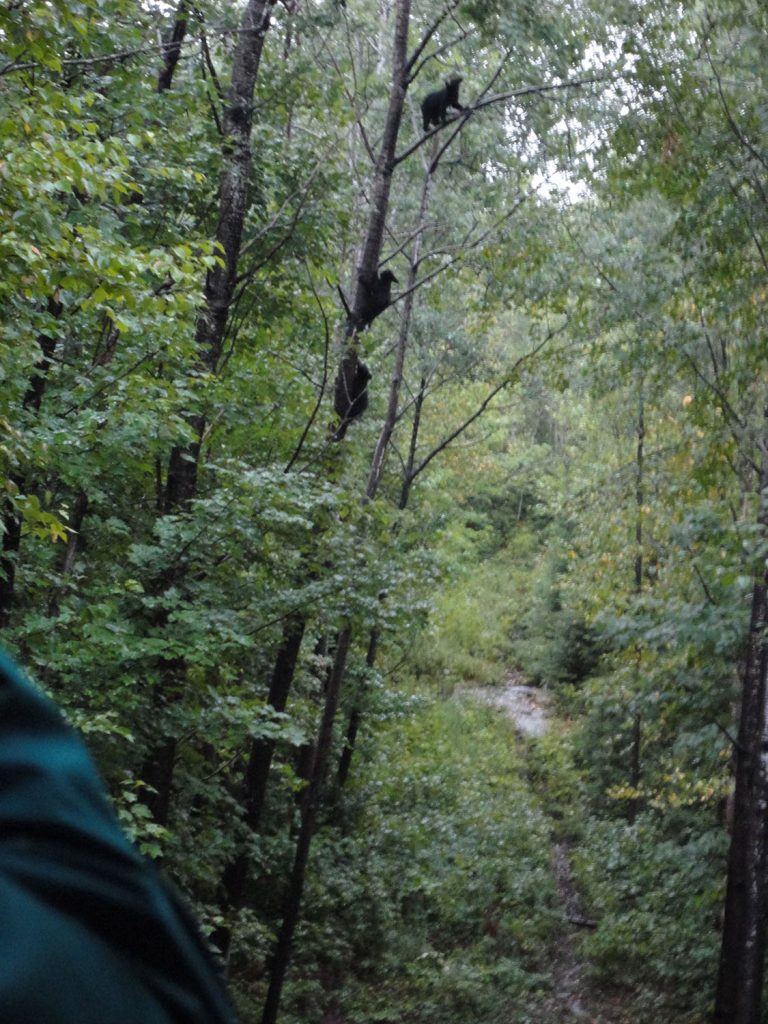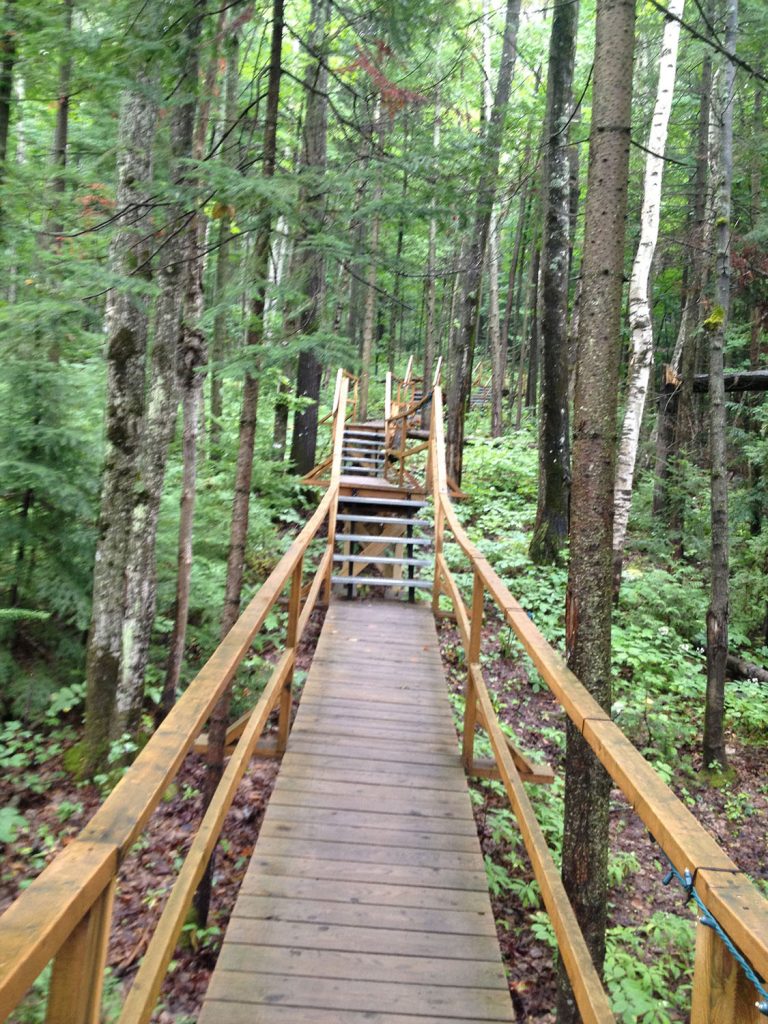 Feeling like exploring on your own a little? Not a problem. The walk through the forest down to the beach is an experience in & of itself. Once at the beach you can grab a canoe, kayak or pedal boat.  They're right there waiting for you, along with towels and all sizes of lifejackets. In wintertime, you can take go tubing, snowshoeing, skating & cross country skiing.
You can also try walking on one of the trails & check out various forms of Indian shelters.  The hotel offers experiences in this area as well.
What we just couldn't get over was that this absolute gem of a resort is located just 2 hours 15 minutes outside of Montreal…and in Quebec!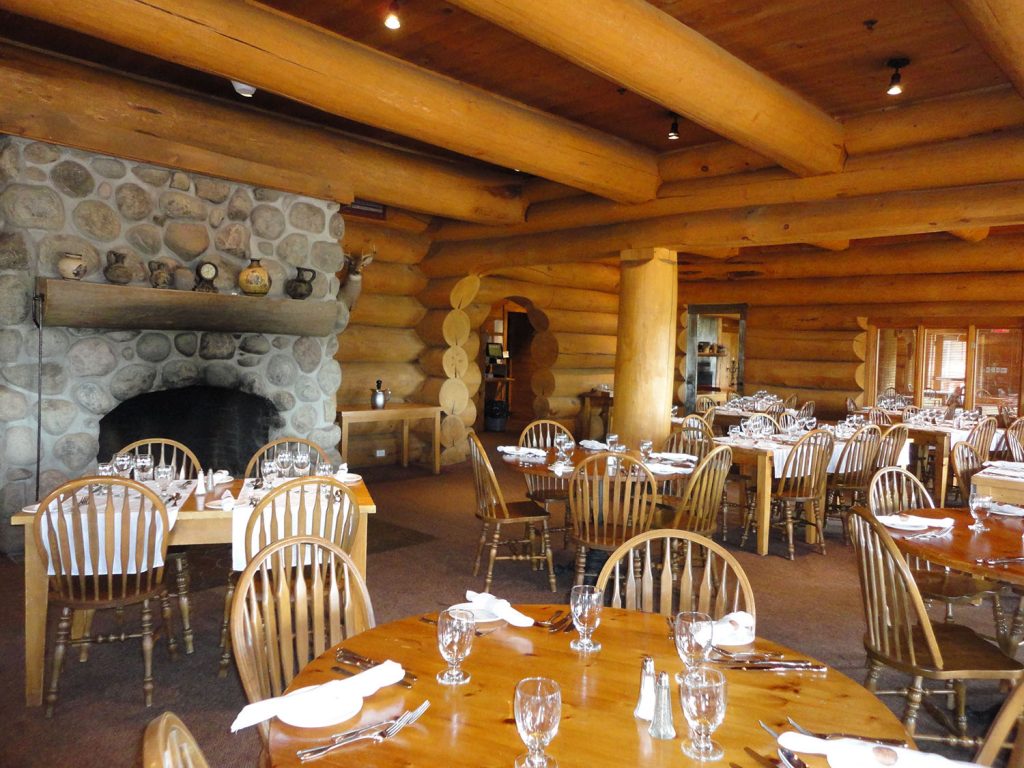 FOOD:
The hotel restaurant has won awards for its fine cuisine. While my husband & I have dietary restrictions (i.e. we don't eat non-kosher meat), there were still plenty of vegetarian options which we thoroughly enjoyed.  The pasta was spot-on & I loved the soup as well as the clafouti with sundried tomatoes & black olives.  The hubs wasn't as crazy about the latter but dubbed the pasta with mushrooms & aged cheddar one of the best he'd eaten in a restaurant.
Tip: There wasn't a lot to be found in the 'snack department', so it's a good idea to bring some snacks & water bottles along to keep in the room.
ACCOMODATIONS:
You are completely aware that you are staying in a lodge/log cabin. The rooms are charming, clean, and ours had a huge corner balcony with a fabulous view. I do recommend springing for a lakeside room-the view is surreal.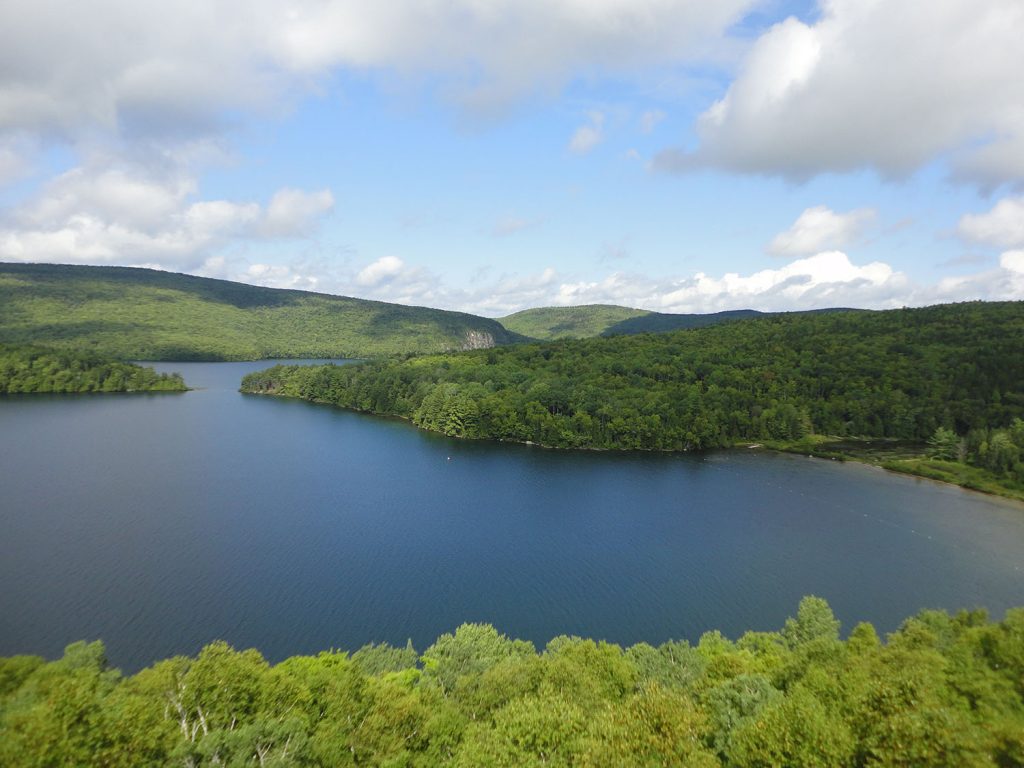 You should know howevere that you will find NO TV & no alarm clock in your room. You won't miss them. You are there to relax. What you will find is a Keurig machine ready to brew your coffee when you wish, a beautiful selection of toiletries and terry robes to wear down to the spa (just bring your own flip flops & bathing suit).  Wifi is available, but it's a little touch & go. Leave it be – Grab your book & have a good read.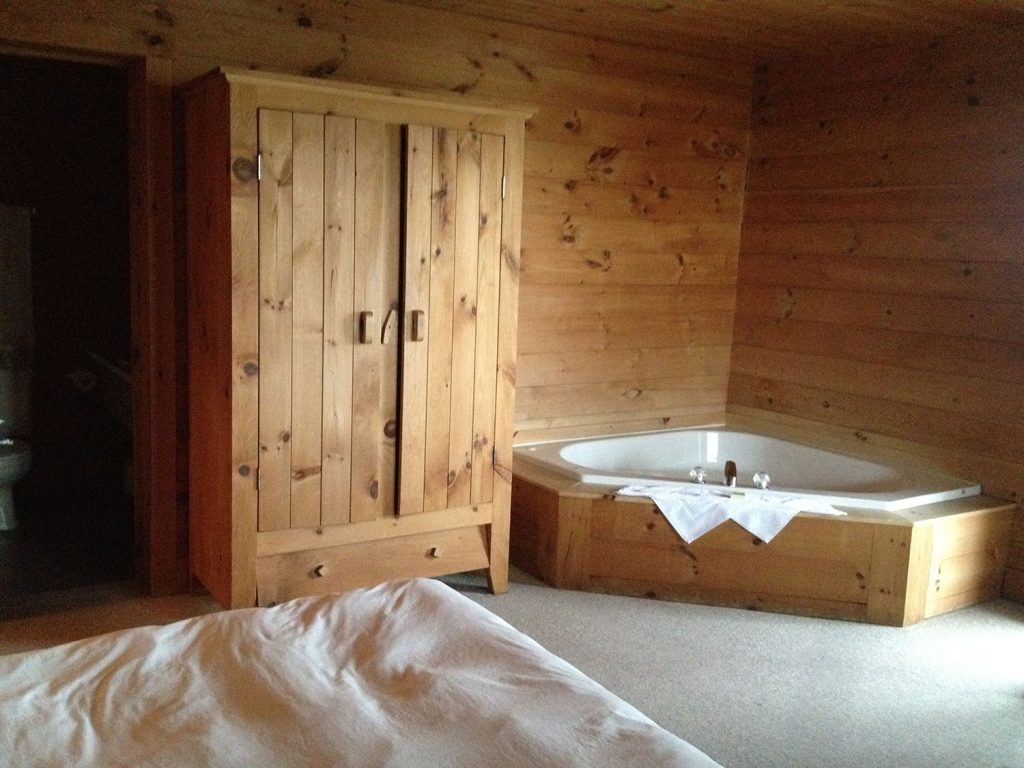 This truly was the perfect getaway.
You may be wondering: What about bringing the kids?  You absolutely can.  If you do, you may want to sign up for some of the paid exploratory activities.  We are thinking about checking it out this winter as apparently tubing is one of the free activities offered…and we love it!
Any downside?  It's not cheap BUT there are special packages (including food) that make things much more affordable.  If you choose to check it out, you can also take advantage of a special discount at the GEOS Spa just for readers of montrealmom.com.  Until December 23rd, you can benefit from 25% off a 1-day pass to the GEOS Baths or off the cost of unlimited access to the GEOS baths for the length of your stay.  All you have to do is mention that you heard about the hotel on the montrealmom.com blog!
The pictures tell a thousand words.  Click here to visit their website .
I was blown away by what I saw on the website before we went.  I was even more blown away to see how accurately the site depicts the hotel & its surroundings.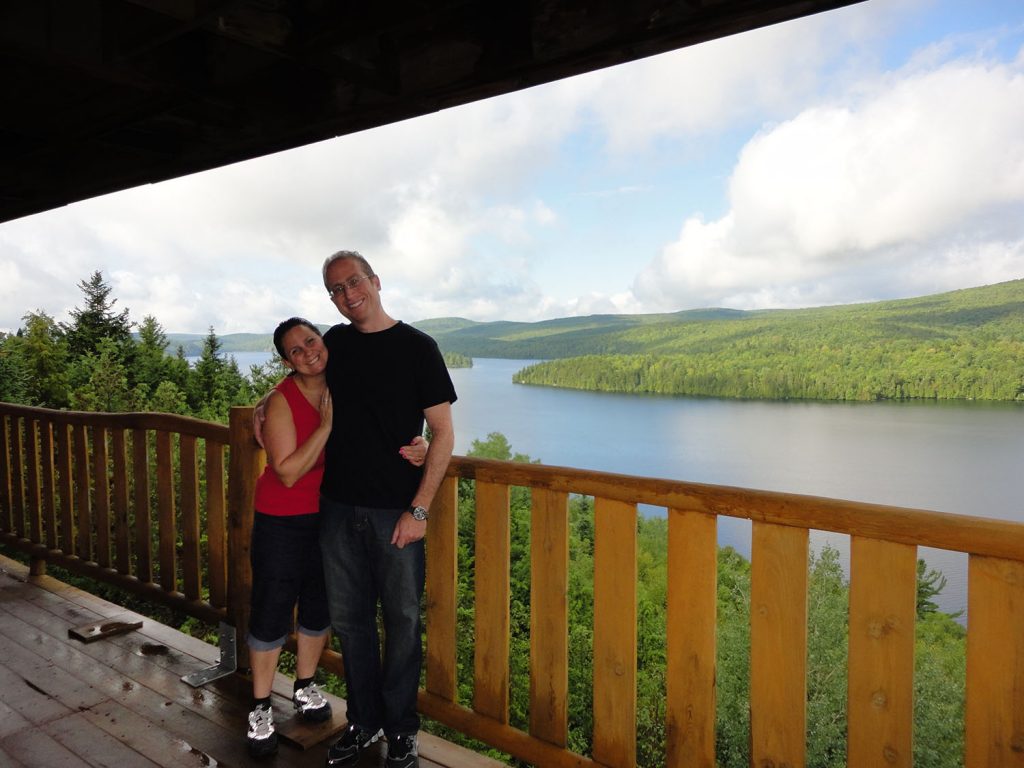 Try it. Love it.
Romantic Getaway Sans-Enfants: Just perfect.
Family Fun? Haven't tried it, but the families we saw there seemed to be loving it. Will let you know if we do it this winter 😉
They call it Hôtel Sacacomie – Nature up close & personal.  I call it Hôtel Sacacomie: An undiscovered treasure in our own backyard,
In need of a little peace & serenity?  Book it. You'll thank me later.
This place most definitely has the montrealmom.com seal of approval.
A special mention to the folks over at Honda Canada as it was when they took me on my Honda CR-V experience that I was introduced to this fabulous resort.  I will be forever grateful.
Wishing you peace & serenity and a weekend away…SOON.
Tanya