Sleep- The gift that keeps on giving.
When your kids sleep better, you sleep better.
When you sleep better the day goes smoother.
When the day goes smoother, everyone sleeps better…
…and it all starts with bedtime.  We all know that when our kids embrace bedtime, sleep comes faster and easier.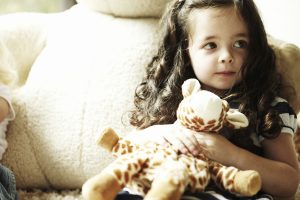 Cloud B products are designed to do just that.  They help your little ones fall asleep more easily, taking the stress out of bedtime and making things a lot easier for babies, kids as well as Mom & Dad.
Be it for the holidays, a birthday or a new arrival, these products make amazing gifts. Whether for your own child or someone else's, they are sure to please both child and parents alike.
If you've given birth in the last few years, chances are you are already familiar with the Sleep Sheep from Cloud B.  If you're not, then here's what you need to know: The Sleep Sheep is soft & snuggly and attaches to your baby's crib
securely.  It makes soothing sounds (including mother's heartbeat) to help your baby fall asleep.  Cloud B has even made it available in a smaller, stroller-friendly format because moms didn't want to leave home without it! Ask for it by name: Sleep Sheep On The Go🙂
Similar to the Sleep Sheep is its friend the Gentle Giraffe, also available in an On The Go version.
As your child gets older, sleep issues change. Sometimes they stay up because they are afraid of the dark.  That's where the Twilight Collection comes in.  The plush Twilight Turtle doubles as

a night-light that projects stars in 3 soothing colours.  It actually comes with a "star guide" to help you & your little one identify 8 actual constellations projected by the turtle onto your child's ceiling!  Not only is bedtime no longer a frightening prospect, but it's now also a fun learning opportunity!
The Twilight Collection also offers the ever-popular Twilight Ladybug and the Twilight Seaturtle.  The latter offers the option of a full starry night projection on ceiling, illuminating images of 5 endangered sea animals on its shell and comes with a book promoting awareness of endangered sea life 🙂

A new addition to the collection, the Tranquil Turtle projects soft light around your child's room giving a magical underwater effect with a gentle wave motion.  It also plays two soothing sounds to help relax your little one at bedtime.
What else can I say?  Give the gift that keeps on giving.
Cloud B gifts are available at retailers throughout the city. To see all of the wonderful gifts that Cloud B has to offer, you can click right here.
Wishing you a wonderful day and a restful night 🙂
Tanya