There are certain times of year we are in super-drive for various reasons : Holidays, Back-To-School, prepping for camp.
Now that the kids are in school and December is fast approaching, we've all got gifting on the brain. Some have their holiday gifting down to a science and have been carefully tucking away gifts found on sale throughout the year while others are just in the process of making list.  Still others will be running frantically until that last store closes on Christmas Eve, praying that the oven timer they never tried out really turned on & off when it was supposed to.
The holidays are also a time of giving.  We think about those who have less and think about how we can give more. We teach our children doing our part to give back to the community.
The holidays are also a time of living in abundance, which may not always marry well with the lessons we try to teach our children about sustainable living and that less is more.
Imagine being able to order affordable, sustainable gifts from the comfort of your own home and in doing so know exactly how much of the proceeds of each gift will go to support your child's school or another non-profit initiative that you wish to support…
Sound too good to be true?  That may be…but that's EXACTLY what eCause Canada is all about.

If you're just looking to shop…check out the eCause General Store where you can choose from hundreds of items ranging in price from $5-$50, with over a hundred choices priced at under $15!  For every item purchased, a percentage of the proceeds will be donated to the Montreal Children's Hospital Foundation, and eCause even tells you exactly how much that will be.
If you're looking to raise funds for your school or another not-for-profit organization, consider an eCause Fundraising initiative.  eCause will set up an online store with the products that your organization wishes to offer for sale.  They will provide you with a badge and link for your school's website, together with printed marketing materials.  All the volunteers need to do is to spread the word! When people go to your school's online store, a percentage of the proceeds will go to your school (once again, exactly how much per item is noted on the site- no guesswork involved). Upon completion of the initiative, all orders are delivered directly to the school, ready for pick up. This is just about as hassle-free as you can get for a fundraiser.  The time involved in creating an online store on the eCause website is literally 5 minutes!
Did I mention that e-cause only carries products that are kind to our earth and to our bodies?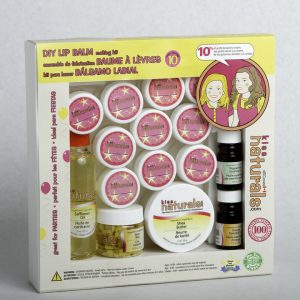 You may wonder what type of items you would find.  The season's hottest sellers are the Kiss Naturals Do-it-yourself Lip balm, soap making, perfume & bath fizzy kits for kids.  All 100% natural and ranging in price form $12.95 to $24.95.  The non-toxic Piggy Paint Nailpolish is also a big hit.
For boys you can find race cars made of recycled plastic milk jugs and for adults you'll fins a variety of Body Care Products.
So are you wondering who started this brilliant business?  You guessed it: a MOM,  of course! Joyce Shanks founded eCause Canada in order to help planet and people at the same time.  She wanted to find a way to make a true positive impact on the environment which would lead to better health for our children and families.  eCause products can be ordered and delivered throughout Canada and organizations throughout the country can benefit from eCause fundraising initiatives.
So get to it: Start your holiday shopping now at the eCause General store!
Forward this link to your PTA and get moving on the easiest fundraiser you've ever embarked upon!
Save time shopping.  Help save the planet by purchasing, using and gifting sustainable items.  Raise money for a cause you believe in.
WIN-WIN-WIN.  That's what eCause Canada is all about.
eCause they care 🙂
Have a great weekend & happy shopping!
Tanya