This week I had the privilege of attending the ribbon-cutting ceremony and getting a pre-opening sneak-peek at SPORTIUM's new 53,000 square foot location which is absolutely BEAUTIFUL.
Some of you may have already seen that sneak-peek when I shared it on Facebook Live. I'll include that video here so that you can get a feel for the store.
The SELECTION is vast. From yoga wear to snowshoes, from watches and tech to the wall display with over 700 models of shoes, you get the sense of 'there so much to choose from!'.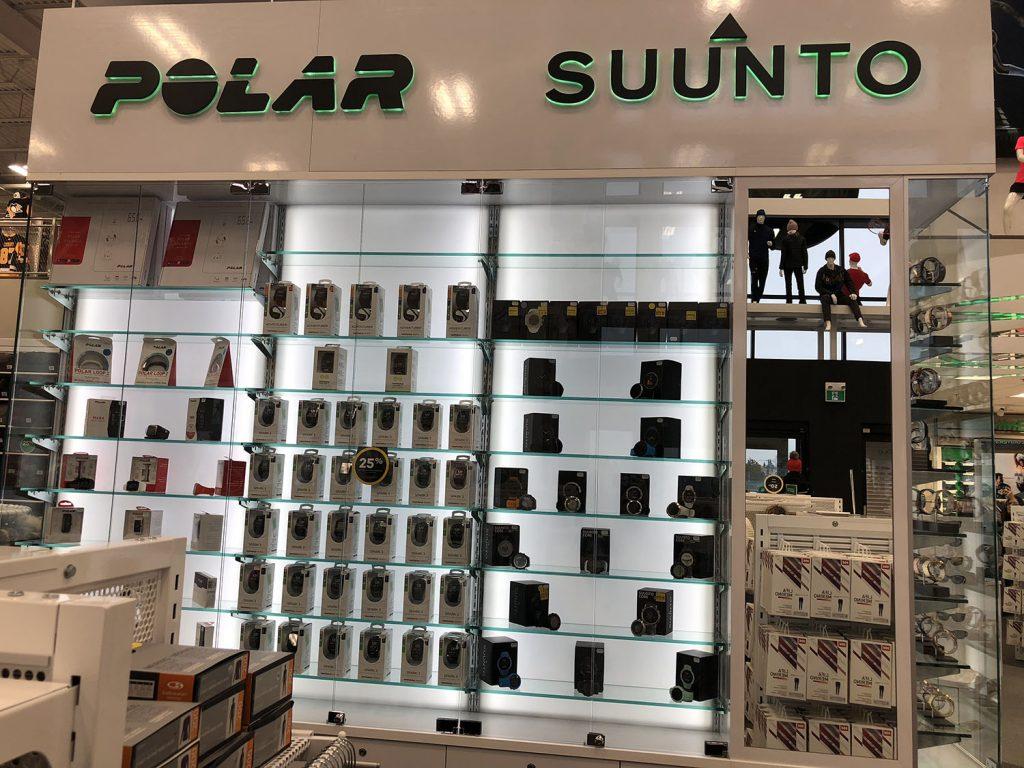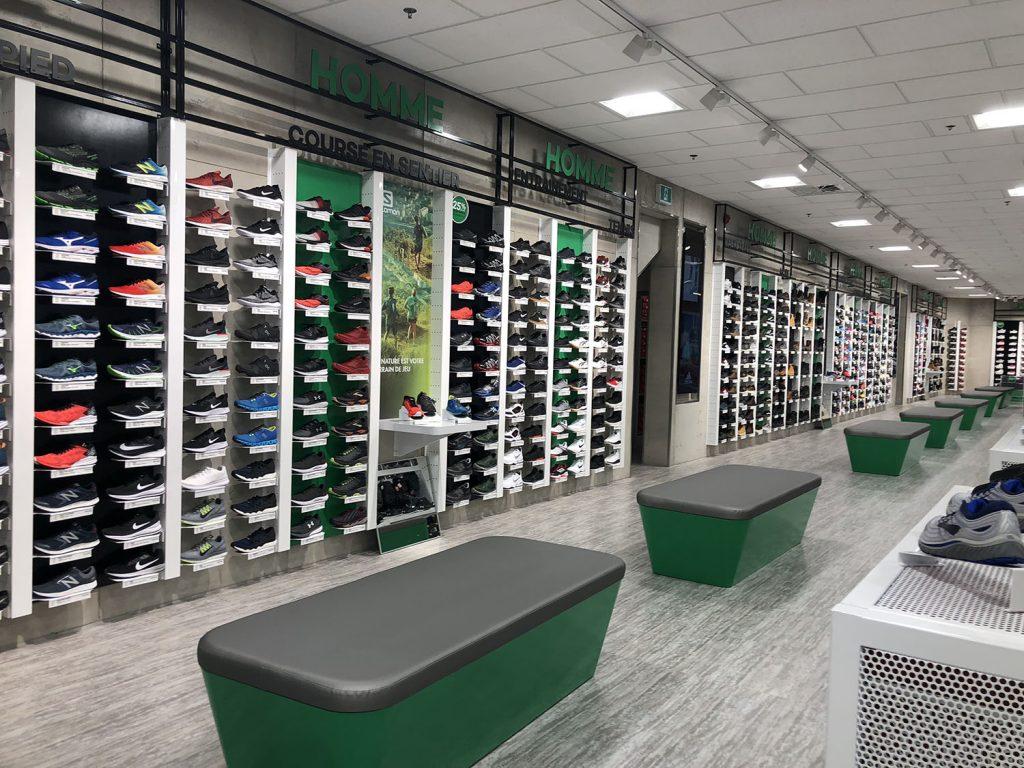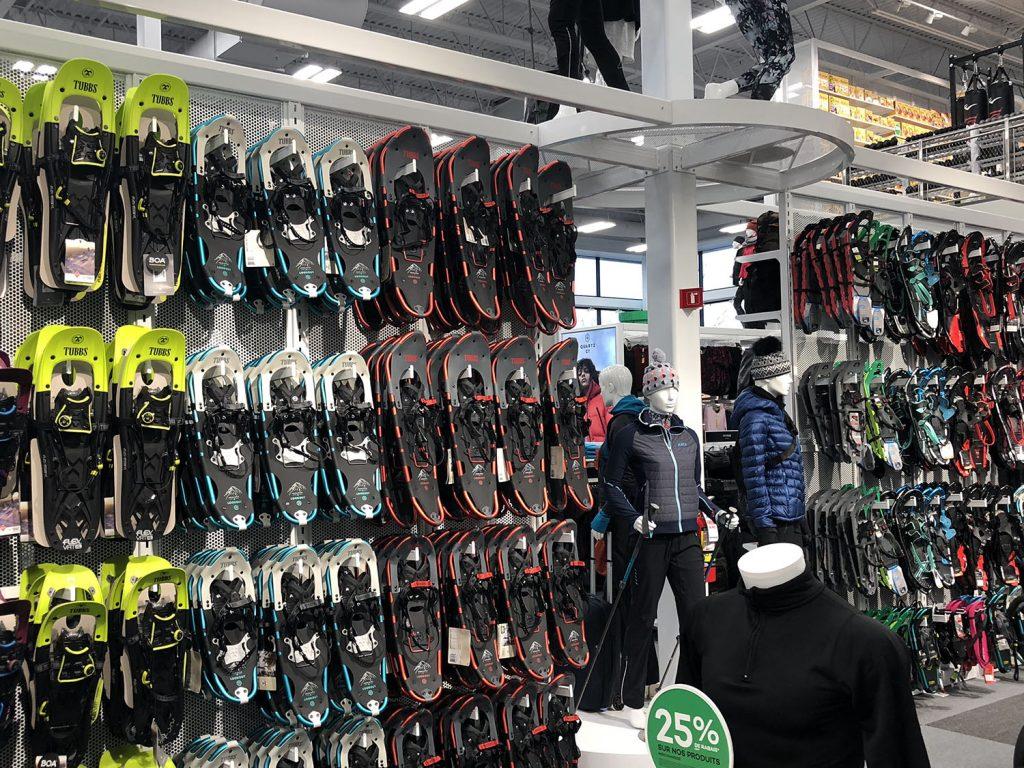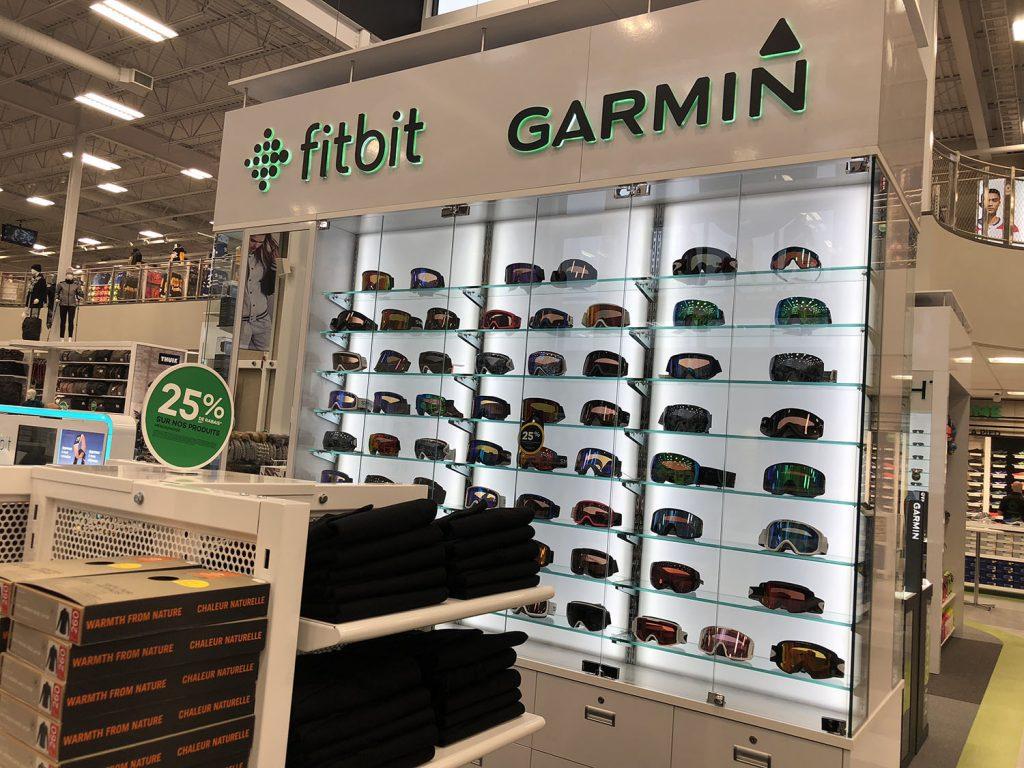 The PRODUCT OFFERING is exceptional. From sporting equipment to apparel, they offer beautiful, quality products. It's also important to know that it's not just sporting equipment, there is a clothing section that looks to me like great travel-clothing. There are travel bags by trendy brands such as Herschel and The North Face and even a nice selection of Matt & Nat purses and wallets! The only thing that I found was missing was downhill ski & snowboard equipment. Cross-country skiing and snowshoeing are well covered and there is a great selection of outdoor wear and thermal undergarments / base layers that the 'downhill' enthusiasts will be interested in, just not the actual equipment.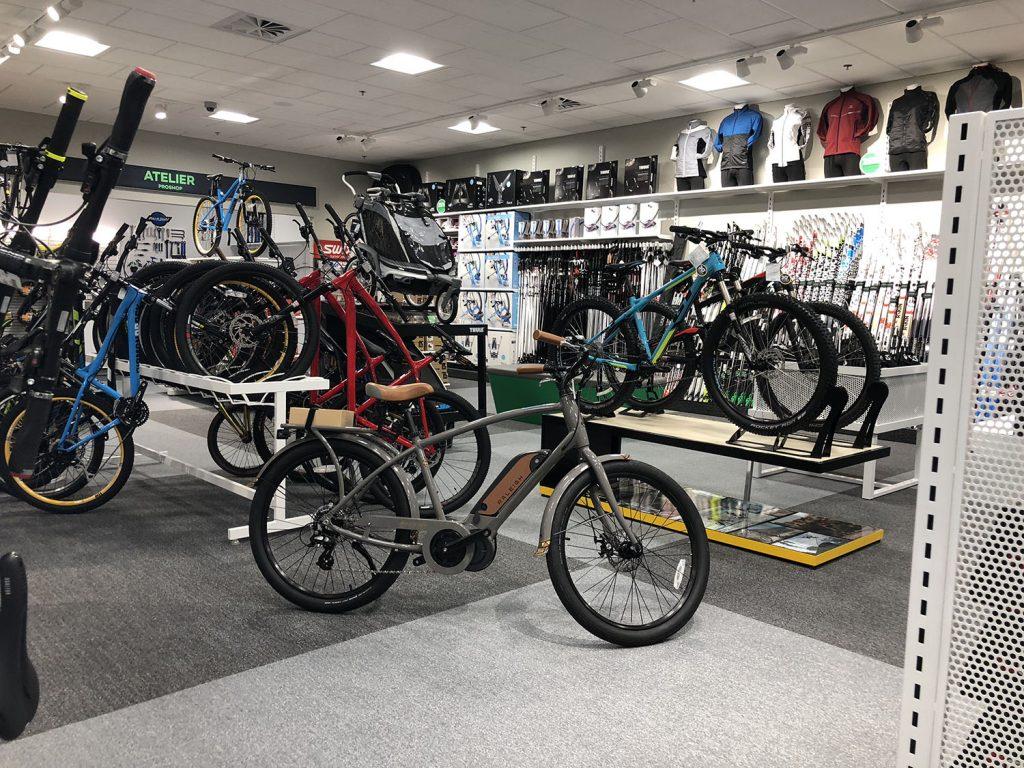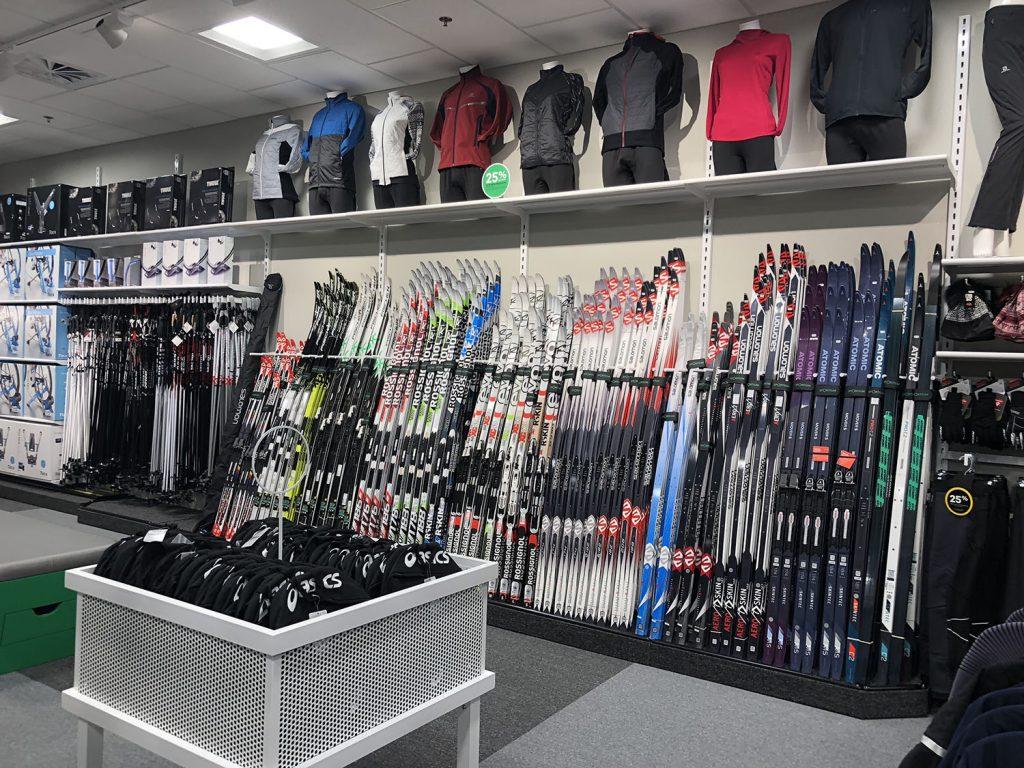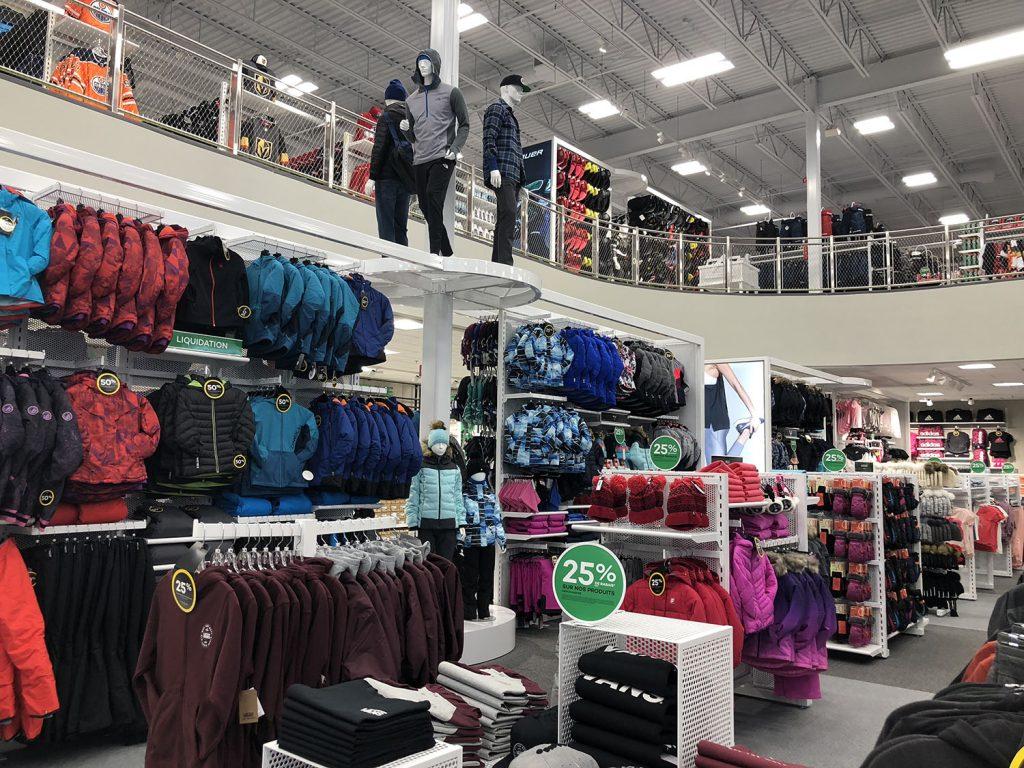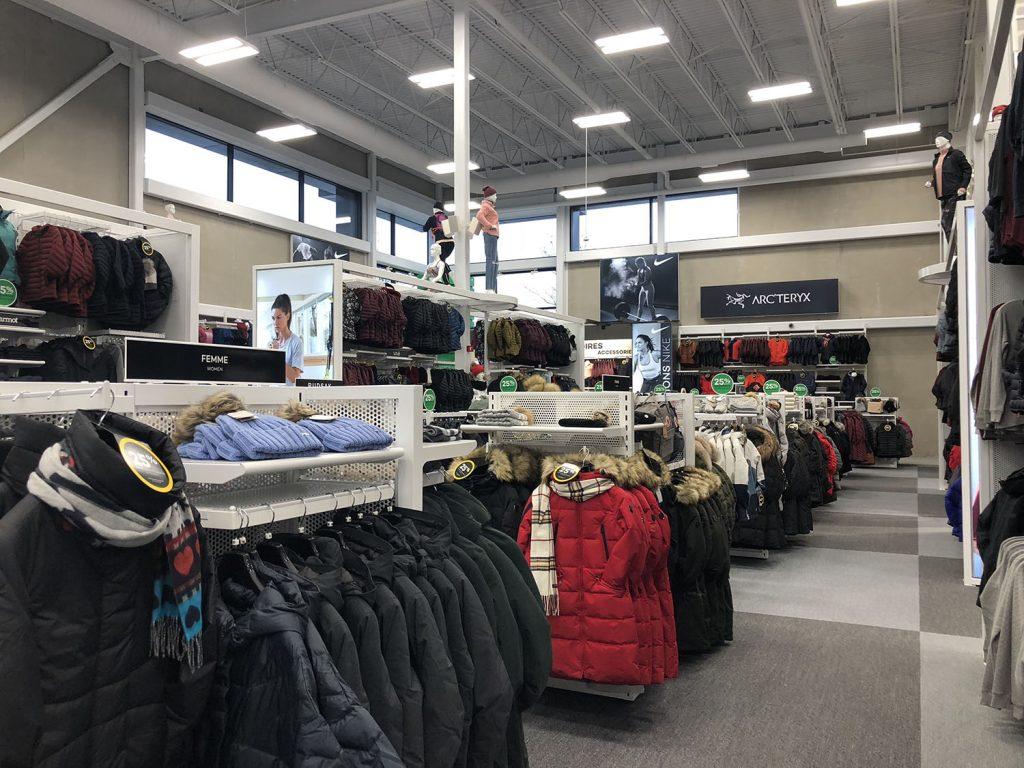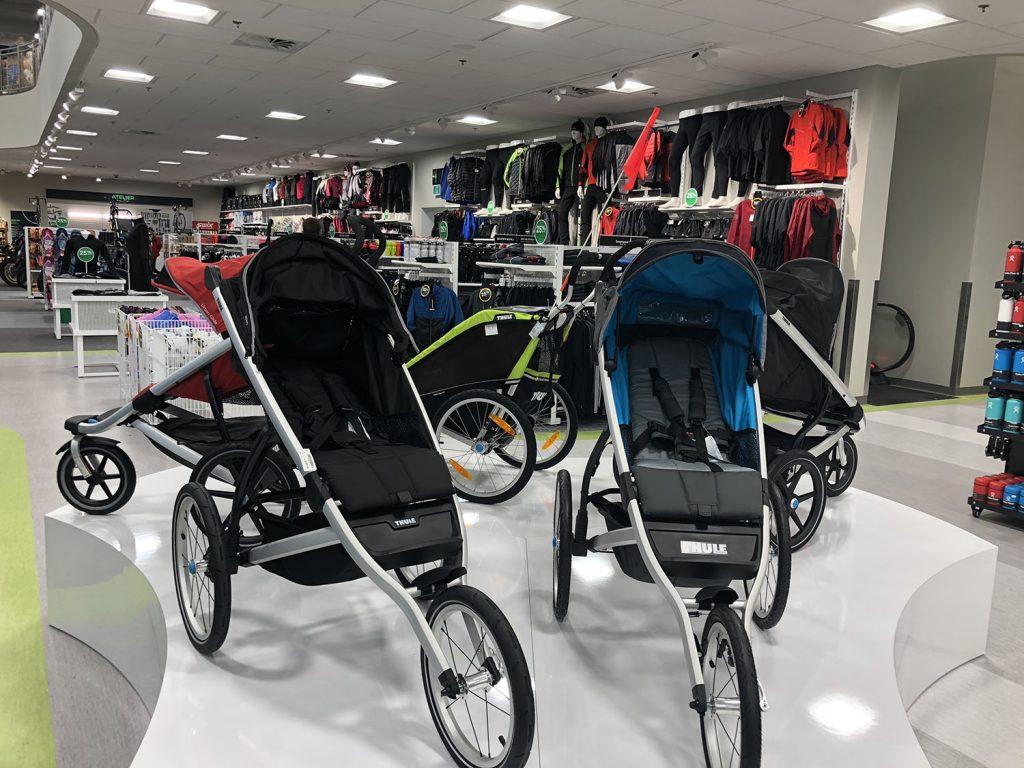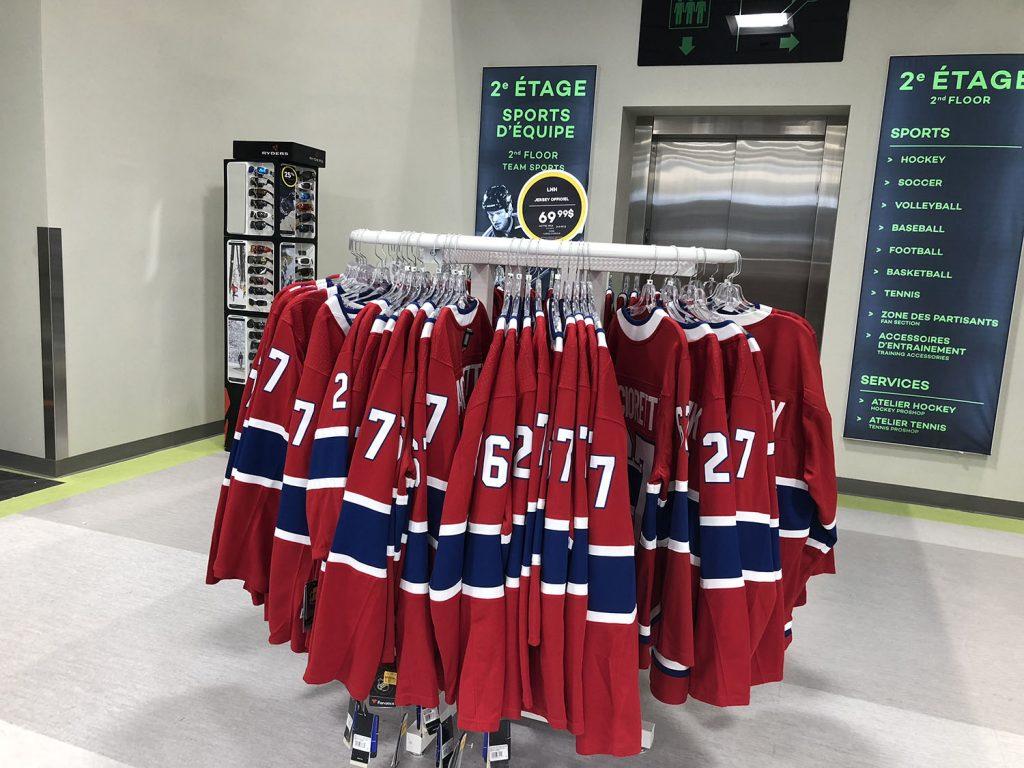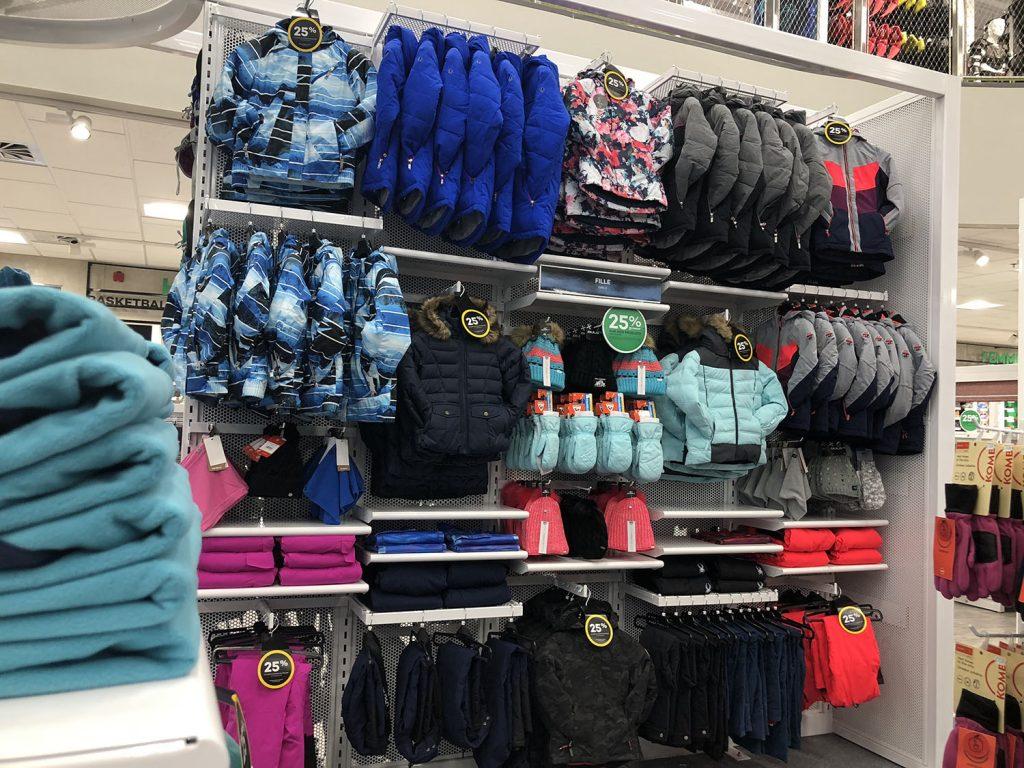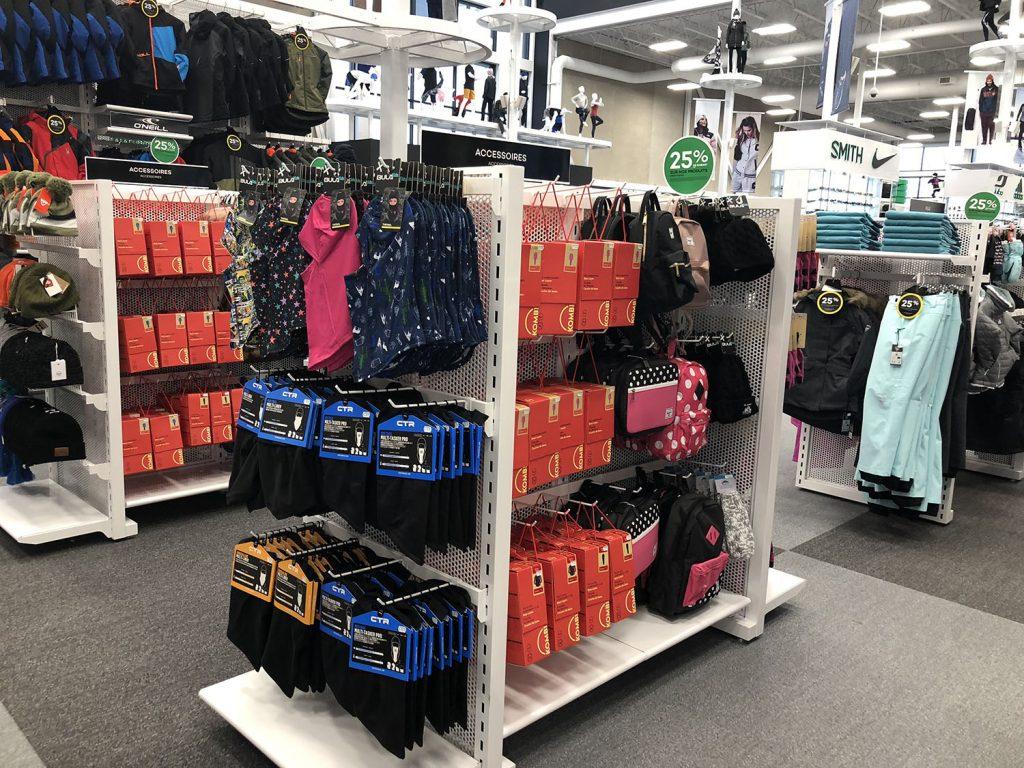 The PRICES: Let's just start off by saying that there is a 25% OFF sale going on until Sunday November 11th…and that some items are even being offered at 50% OFF!!! Now, you may be thinking 'OK…25% off of what price?' Let me say this: SPORTIUM's prices are fair. Good quality sporting goods and athletic wear are not ultra-cheap anywhere, but at some places, they are overpriced.  That is not the case at SPORTIUM whose prices are fair…and with the Grand Opening Sale in effect, this is the right weekend to check out the store (although I expect many others will have a similar plan 😉 ) For clarity, The 25% OFF sale applies to NEARLY EVERYTHING IN THE STORE! This includes clothing, shoes, sunglasses, equipment…EVERYTHING except some of the tech items such as FitBit and Garmin.
The SERVICE: While I was at the store pre-opening so I can speak to my own personal experience with service, I can tell you that SPORTIUM is exceptionally proud to 'sport' their team of employees who are passionate about sports, including specialists in personal training and running.  All team members are fully trained as soon as they are hired.
The LOCATION is FANTASTIC. In case you haven't already noticed it on your morning (or afternoon) commute on the T-Can between St-Charles and St- Jean, that's exactly where SPORTIUM is located : 16904 Trans Canada Highway in Kirkland, which is in the new centre adjacent the Provigo.  Also good to know is that when you are done shopping at SPORTIUM, you can head over for a yummy lunch or dinner and the delicious Pizzeria BROS or for a delectable treat at Chocolats Favoris where Willy Wonka meets Ice Cream and everything in between. I mean, after walking 53,000 square feet, you definitely deserve a treat, right?!?!?
Speaking of treats…as the holiday season approaches, everyone has gifting on the mind and if you can't find the perfect gift at 25% OFF this weekend or are not sure exactly what your gift recipient would choose, then you will want to know that YES, of course, SPORTIUM offers GIFT CARDS as well 😉
I want to add a piece about the investment in the local COMMUNITY, because that's important too. You should know that the Kirkland location of SPORTIUM required a $13 million investment and created over 100 jobs in the West Island of Montreal. Makes you kind of want to say 'Go Team SPORTIUM!', doesn't it?
This weekend, add a visit to SPORTIUM on your To-Do List…Just admiring the store is worth the trip, but at 25% OFF, my guess is you'll be sporting something new after you leave 😉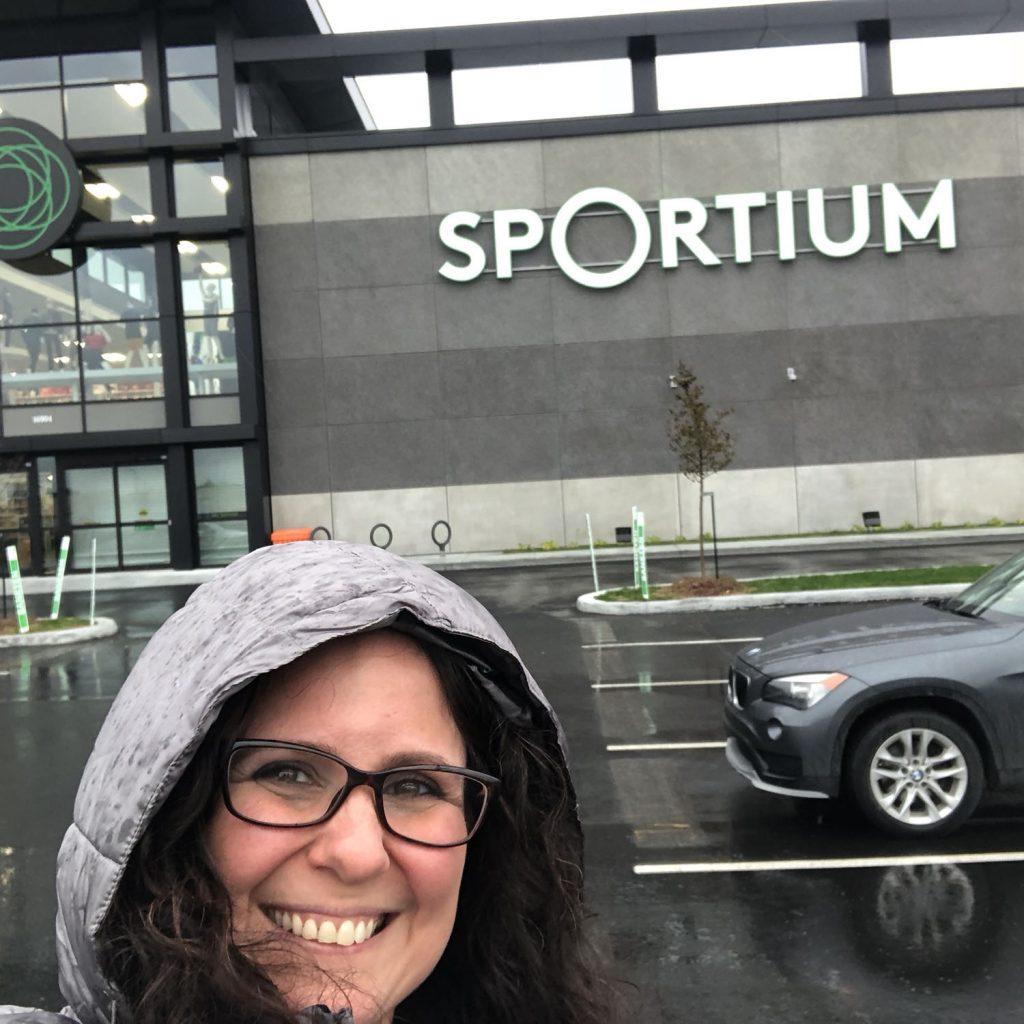 Let me know how you like it 😉
Tanya
Disclosure: Although this post is not sponsored, I received a Sportium gift card and promotional items as a 'thank-you' for attending the event. As always,  I will only ever share with you products and/or services I believe in. All opinions contained within are my own and cannot be bought