Those who know Sozo LOVE Sozo.
Those who know Disney (ummm.everyone?) LOVE Disney.
Those who love either of the above and also love a bargain are going to LOVE LOVE LOVE NH Salvage – because they have both Sozo clothing & Disney Baby toys available at a fraction of the regular retail price!
You may remember NH Salvage from prior blog posts.  I've written up about their fabulous deals before.  They get new stuff all the time so whenever you go in you can find new bargains.  As a matter of fact, in all likelihood as I am writing this post, they are getting in more & more stuff! They also have a bunch of school supplies at the moment for the school- aged kids.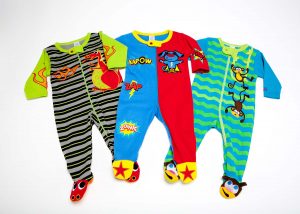 If you don't know Sozo, let me tell you: It's SOFT. It's ADORABLE. It's FUN. And it's PERFECT FOR BABY.
They are also super well-known for the adorable baby caps that turn their outfits, swaddle sleepers & PJ's almost into a 'costume' (see 'owl' outfit above)- They are SOOOO CUTE (and can double as Halloween costumes, by the way!)
Yes they make onesies, and NH Salvage has those too 🙂
Another item made by Sozo and available at NH Salvage is the Wee-blocker.
It's a small 'cup' used to cover up a baby boy so that he doesn't pee all over you while you change his diaper!  If you've ever changed a baby boy, then you'll have an appreciation for such an item. It's also perfect for gifting to new parents of a baby boy! (And the price is even more perfect at $4.99 -vs. $9.99 retail!)
In fact, all of the items they have in stock are being sold at 50% off retail. Swaddle sets at $12 instead of $23.99. Gown sets at $14.99 vs. $29.99…I think you get the picture 🙂
Truthfully,  if you have a baby or expect to need baby gifts this upcoming year – It's worth the trip to NH Salvage just to stock up on Sozo.
And once you're there, you'll definitely want to check out the great Disney baby toys made by Cloud b that they have to offer!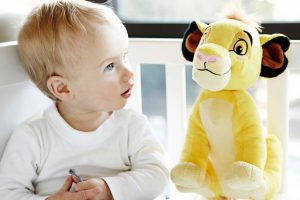 You'll find a bunch of favourites – Winnie the Pooh, Dumbo, Minnie & Simba, to name a few.
There are toys that attach to the crib to keep baby company and others that light up to give your toddler a little bit of light at night.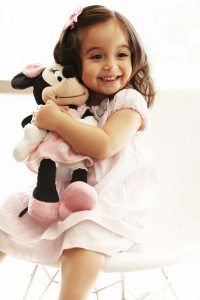 Best of all, they are all being sold at only $19.99 each, as compared with about $40 retail!
If there are babies or toddlers in your life, it's time to stock up now (and it's not too soon to start your holiday shopping!)
Now once you're at NH Salvage anyway…You might as well pick up any back-to school essentials that are on your list.  I know this compass set is speaking to me!
In a nutshell- Take a trip to NH Salvage.  Something tells me you won't be sorry 🙂
You should also share this with any friends or family who have babies and toddlers in their lives.  They will be grateful!
WHERE is it you ask?
It's the NH Salvage Liquidation Outlet at 7155 Trans Canada (service road going west), just west of Cavendish.
You'll recognize it by the huge orange & yellow signs!
For more information, you can check out their website at nhinc.ca, Like NH Salvage on Facebook , Follow@NHSalvage on Twitter
Happy Shopping!
Tanya