Soccer season is upon us and for those of you with kids in soccer, or any organized sport for that matter, you know that getting a nutritious dinner on the table before heading out to the field can be exceptionally challenging.
This morning I joined the fabulous Derick Fage in the BT Studio to share some tips and ideas on getting a satisfying dinner on the table quickly on soccer night.
WATCH by clicking here or on the image below: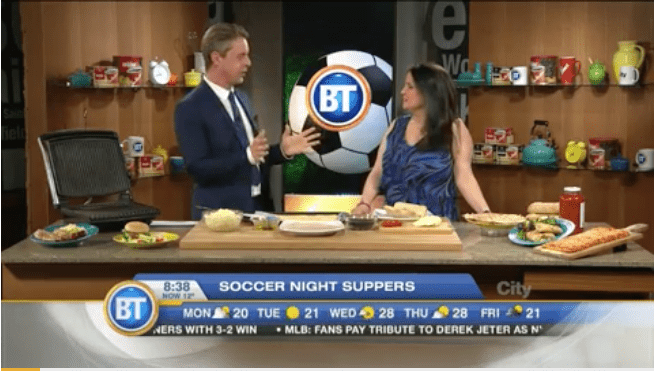 I want to add that I forgot to mention the possibility of grilling fish on the indoor grill – it usually takes about 2-3 minutes! Perfect!
Looking for some more great ideas?  I wrote a post about this a few years ago…you can read it here.
Wishing everyone a fabulous day!
Tanya