Did you say Turtles Sundae?!?!
That's the reaction I got each of the of the times that I mentioned to others that I was heading to McD's to try one, have another, or to get a pic for the blog.
So the answer is YES. I did say Turtles Sundae…with pecans (if you want them). The pecans are actually served in a sealed pouch so for those who don't want them for whatever reason, you don't HAVE to have them.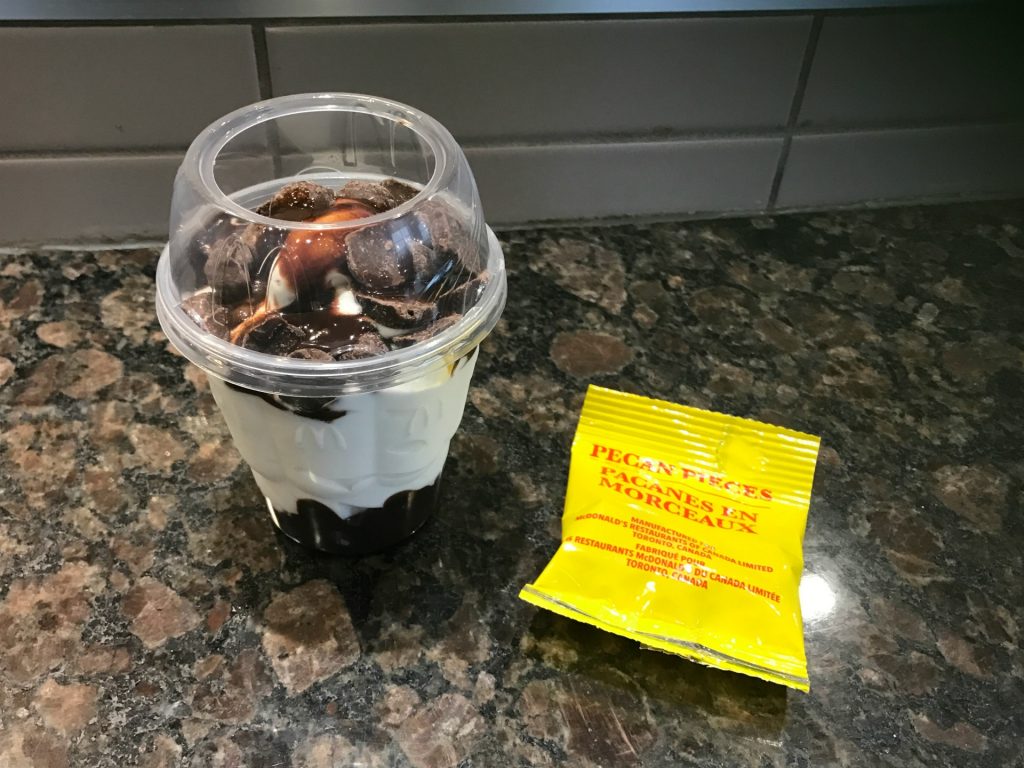 It's part of the line-up of Seasonal Menu items available at participating McDonald's Canada restaurants, and bottom line:
It's DELICIOUS.
I know it's cold outside, but that rarely stops me when frozen treats are concerned, and let me tell you, it's yummy 🙂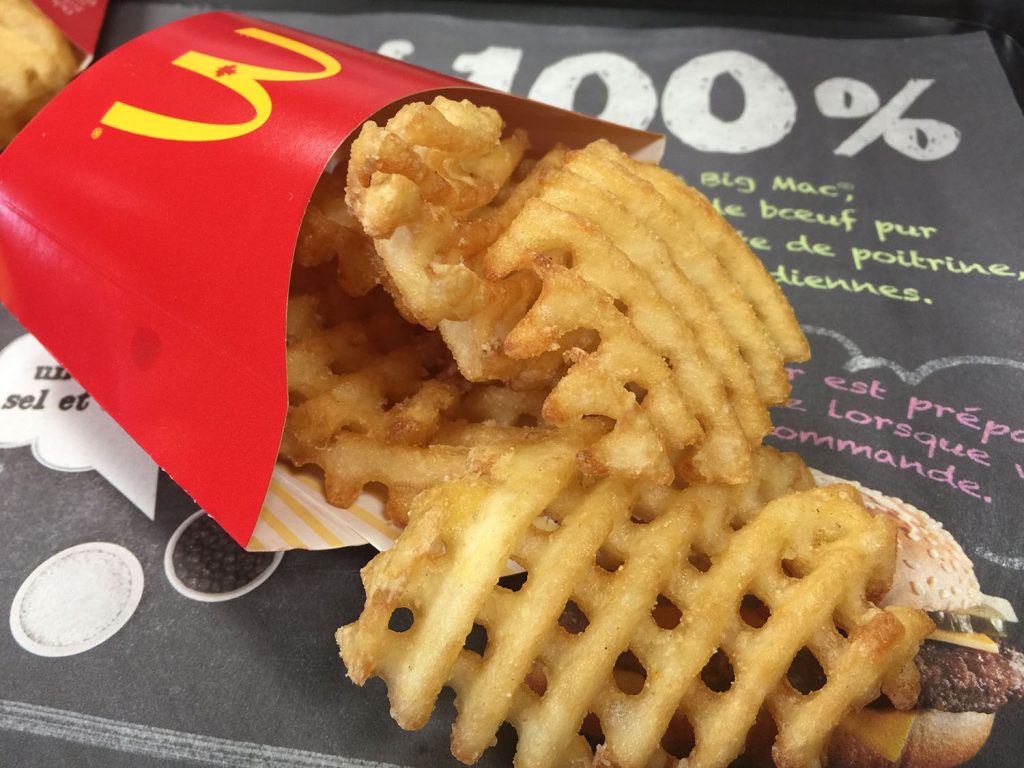 Another item on the list are the Waffle Fries. Yes, at McDonald's! Crispy and yummy, they are filling yet leave you craving for more (because they're crispy & yummy). You'll want to try these (and then try them again) before they're gone 🙂
The Seasonal Menu is being offered through December 26th, perfect timing to stop in at McD's for a snack when you need a break from all of that holiday shopping 🙂
Alternatively, you can just give in to your craving…like I fully intend to do today at lunchtime, LOL!
Whether you spend your time shopping, skiing or just chilling out…you may want to satisfy your #SeasonsCravings with one of these treats 🙂
Happy weekend!
Tanya
Disclosure: As a proud member of #TeamMcDs, I am partnering with McDonald's Canada to bring you fun content and brand-related news. As always, the opinions on this blog are my own and can never be bought 🙂