My youngest daughter is 9 years old and she still plays with dolls often enough…which I happen to love.
I guess I'm a bit old-school in preferring imaginative play over screen play (which has its merits as well…with limits), and I also believe that playing with dolls encourages the imagination and sparks creativity.
That said, I truthfully wasn't 100% sure of  how she'd react when I came home from the office bearing Royal Shimmer Rapunzel along with a couple of other Disney toys sent over by Hasbro for us to review.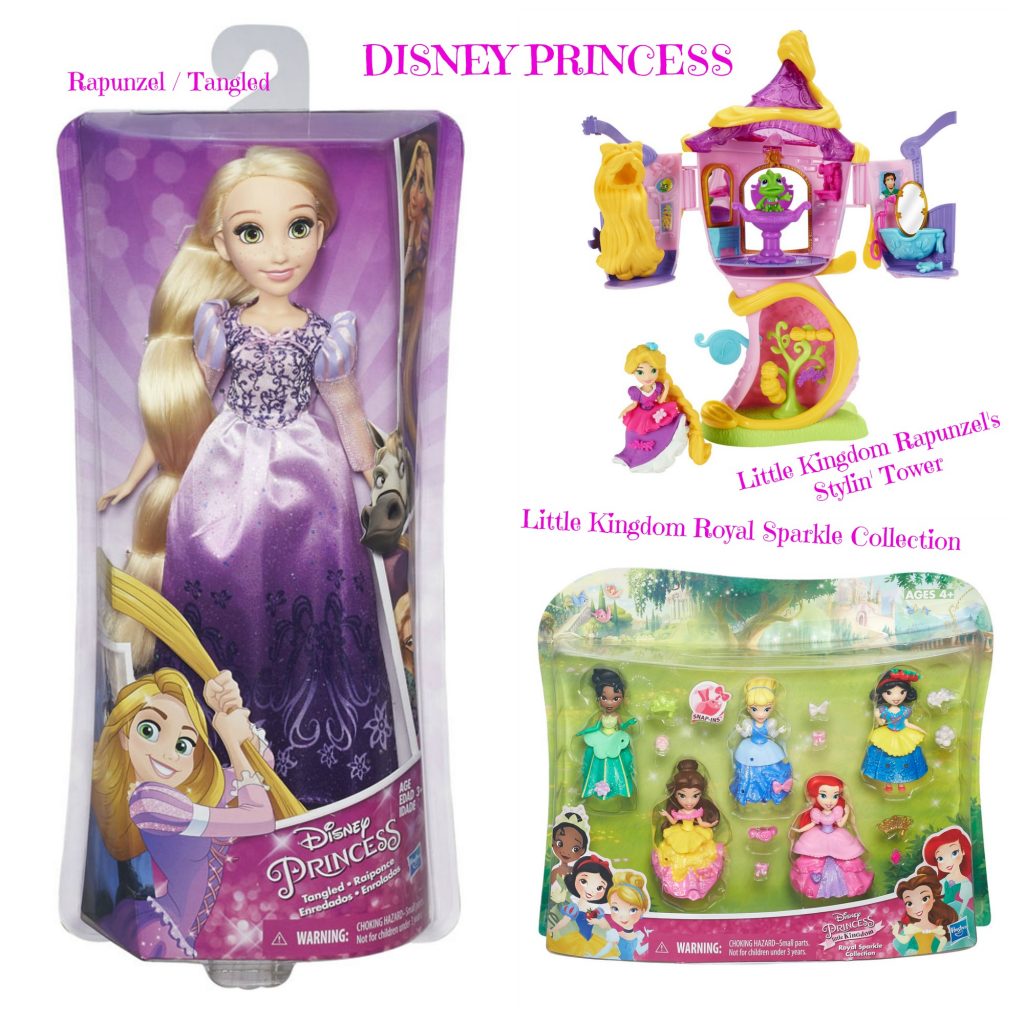 At first, she was excited to see boxes.  She opened Rapunzel first and then came back for the others.
Within minutes she asked me if she could use my phone to take pictures for the blog, I said "Sure!".  I figured she'd showcase Rapunzel through her own eyes.  The idea, after all, was to see what SHE thought of Rapunzel. She snapped some photos: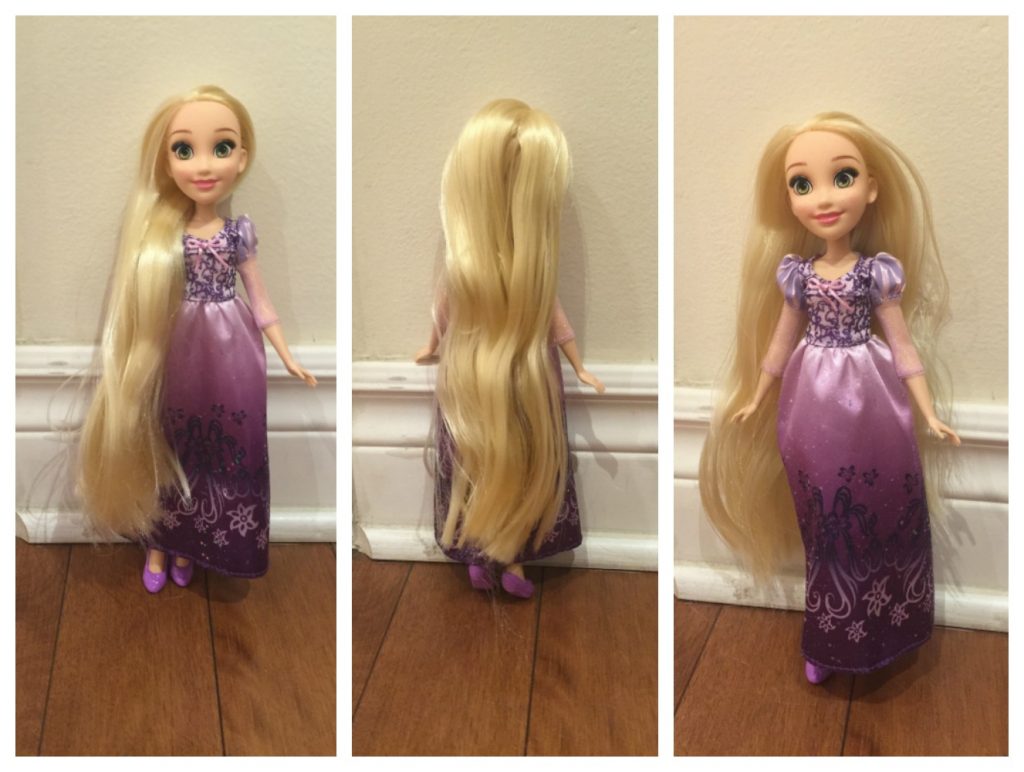 She also fixed Rapunzel's hair absolutely beautifully!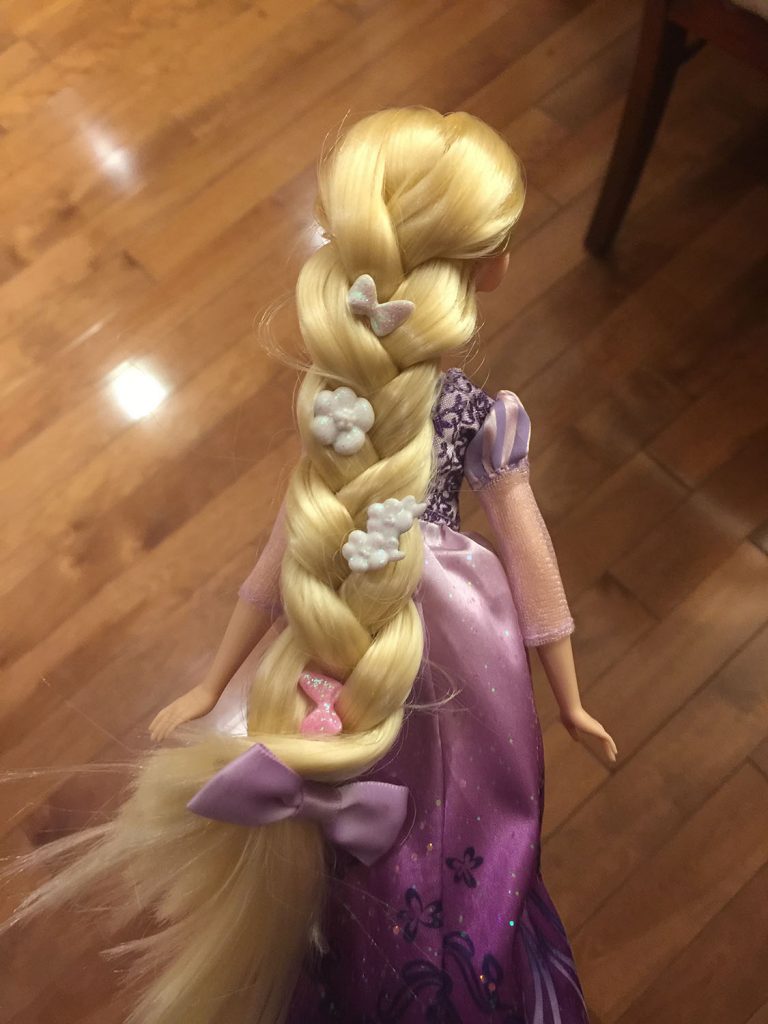 What touched me the most was when I went into her room to give her a kiss right before I went to bed ( she was asleep of course) and found this on her nightstand: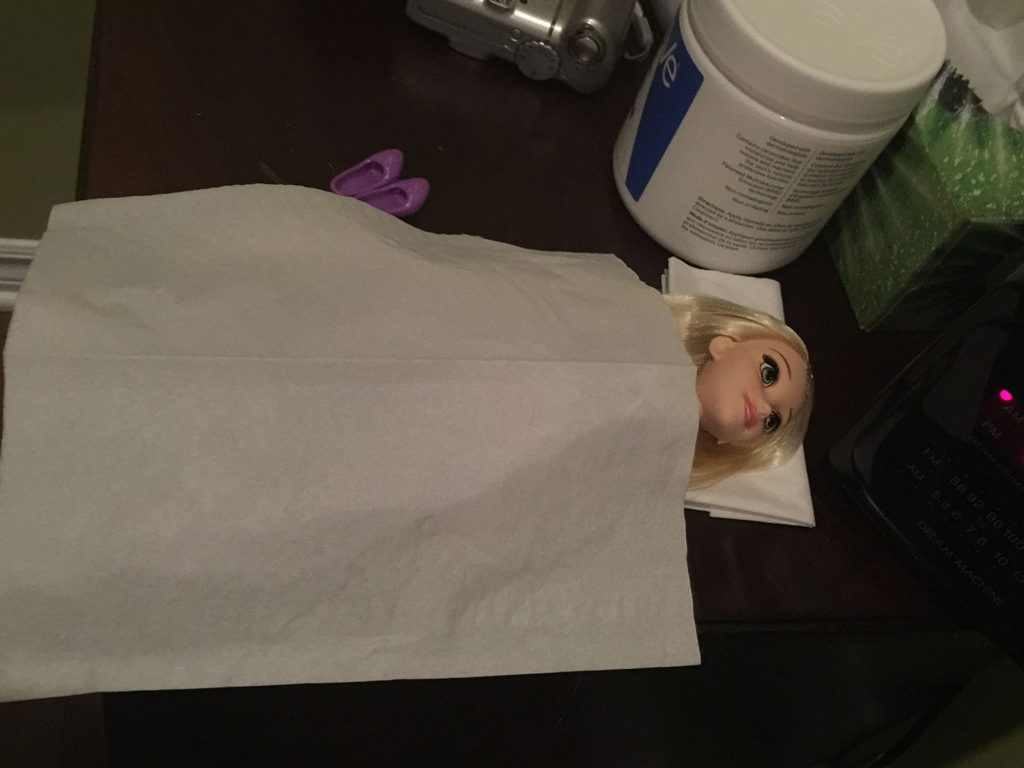 The next morning, she left her on the vestibule bench (in other words my daughter held onto her until right before leaving for school).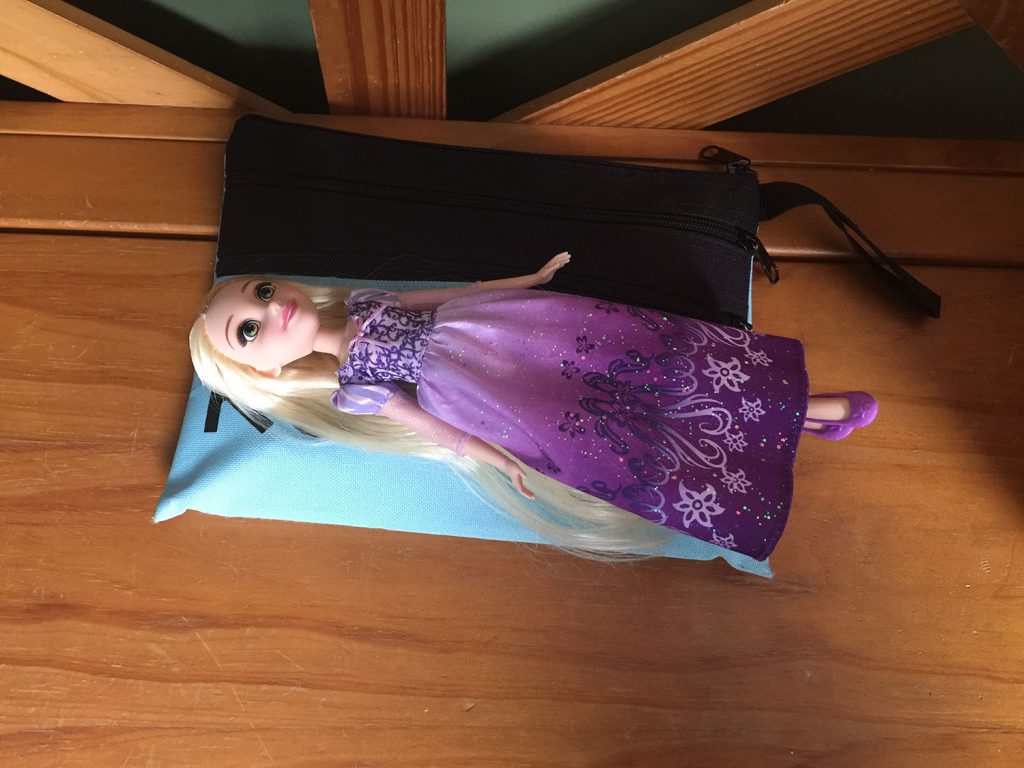 On the weekend, my husband and I cracked up laughing when we found Rapunzel hanging from the patio door handle! I guess we can simply say that Rapunzel, much like my daughter, can hold her own!
(Full disclosure- I had to ask my daughter to recreate the moment for this photo…we missed snapping it the first time!)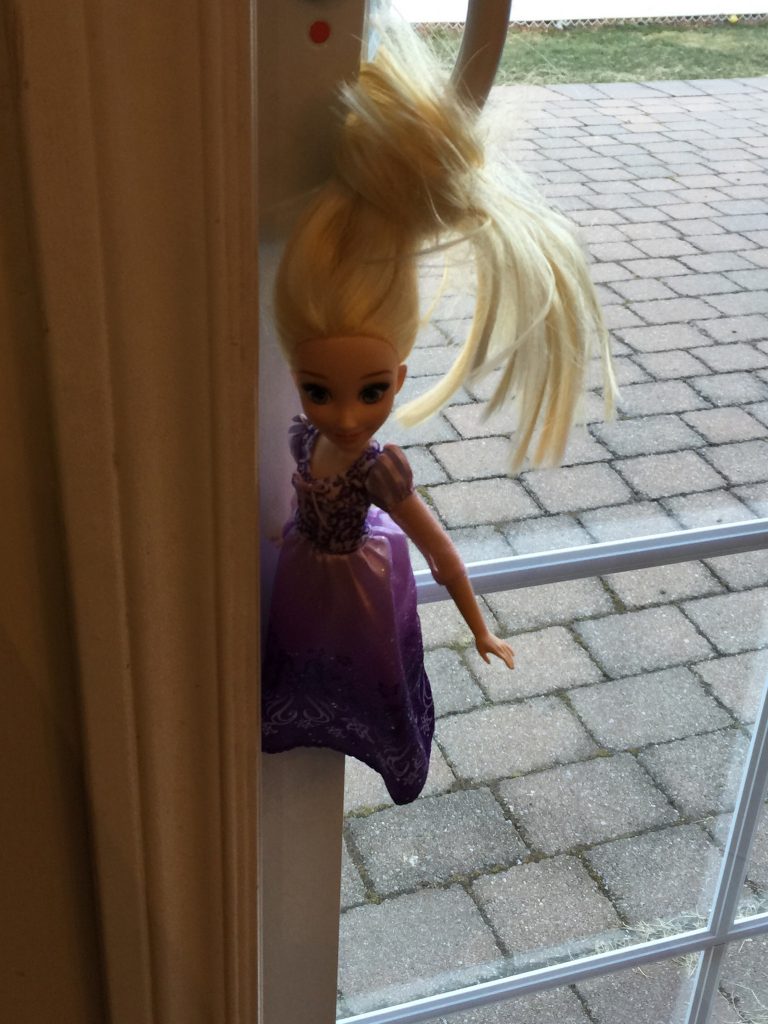 In any case, as you can well see, Rapunzel has become a part of our lives very quickly.  I confess that I wasn't expecting my daughter to fall for her quite this hard 🙂
As for the Stylin' Tower & the small doll pack- She loved  them & played with them right away…( She put them 'to sleep' on her desk: ) but they haven't had the same impact as Rapunzel herself 🙂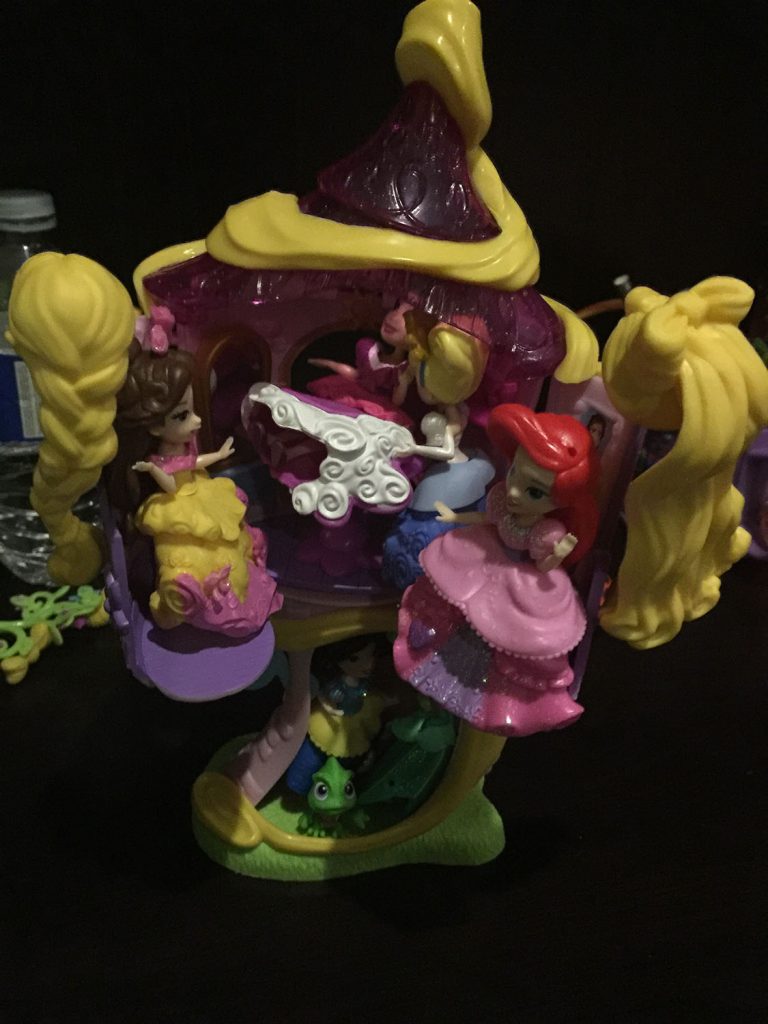 The latest? One week later,  she decided to make Rapunzel a bed & pillow from paper & tissue: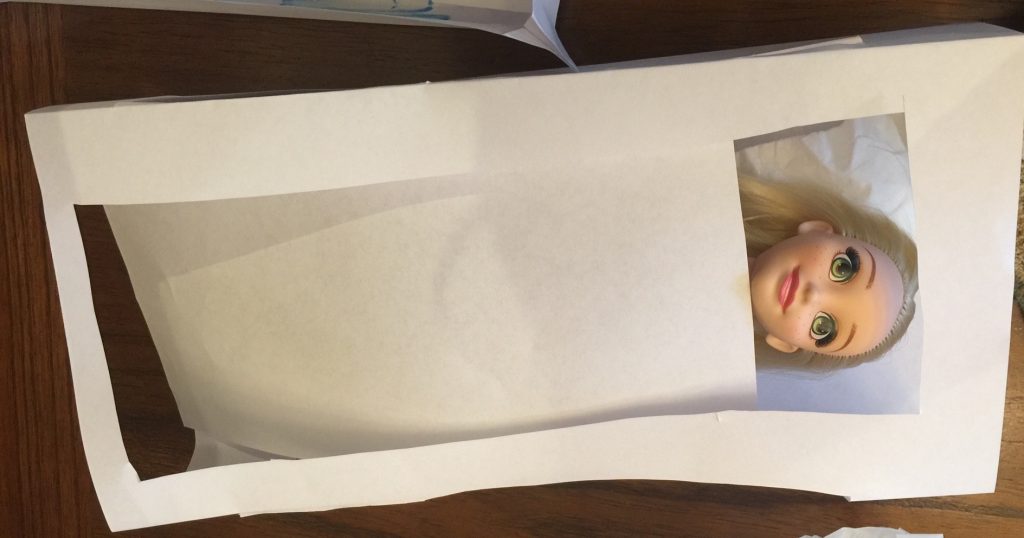 This is what I mean by inspiring creativity & imagination…She dreams it…and she creates it 🙂
Looking forward to seeing what else my daughter comes up with to do with her beloved Rapunzel!
Whatever it is, as long as she is imagining it & making it happen, I'm loving it.
#DreamBigPrincess 🙂
Tanya