With Valentine's Day coming up, many are wondering how to celebrate without breaking the bank. Some of us are happy with a romantic candlelit meal at home while the kids are asleep, but others prefer a night out, something special.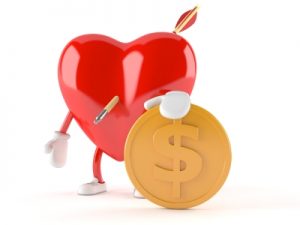 Here are some ideas you can use this Valentine's day or for any date night!
Spa Date: subsidized by your insurance company!
Schedule a double massage at your local spa.
See if there's a way the two of you can enjoy a meal or some appetizers and a glass of wine while you're there.
If your insurance covers massage, make sure to submit receipts for that portion of your date 🙂
Even more cost-effective: Pay with Spa Finder gift certificates from Costco.  (see spafinder.com for participating spas-some of my favourites are there!)You will pay $79.99 for $100 worth of certificates. So you will save 20% to start PLUS get reimbursed for all or part of your massage by your insurance company!
Splurge on Dinner at 20% off…
Costco offers gift certificates for Moishe's, L'Academie and other restaurants in our city.
The cost? $79.99 for $100.oo worth of certificates.
So while Dinner may be a splurge…it will be at a savings!
Put those gift cards to good use!
Still have leftover gift cards from the holidays? See if any of them are for restaurants or entertainment to be enjoyed for Valentine's Day.
Do you exchange gifts?  Maybe you can use one of the card to pay for something for your Valentine… (I am not suggesting re-gifting :))
Be a tourist in your own city:
Take a tour through the Ice Hotel at Parc Jean Drapeau
Given that Valentine's Day is on a weekday, it will cost you $13 per person plus parking (not sure what weekday rates are)
Something different & romantic that won't break the bank!
To read about the Ice Hotel & our family's trip there, click here…an evening walk-through for two will surely be more romantic!!!
Whatever you do…just enjoy each other!
Do you have any tips for romance on a budget? Please share!
Wishing you romance & love, for Valentine's Day & for EVERY day,
Tanya