Many of you may remember my interview with (then) 12-year-old Jonah Hoppenheim who shared with me his desire to begin collecting tabs from soda cans, in order to reach the goal of 1 million tabs which could effectively be exchanged for a wheelchair ( or value thereof ).
If you never saw the segment…here it is ( Talk about a #Throwback! ) :
(Basically, tabs are donated to Mount Sinai Hospital Hospital who will then bring these tabs in to be recycled and get paid for them by the recycling center and use the funds to purchase a wheelchair or other medical equipment.)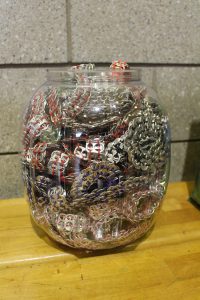 Over the years not only has Jonah continued to collect the tabs, but he and his family also made bracelets from tabs which they sold at $10 each…raising $13,000 for various causes including:
The Montreal Children's Hospital Foundation
Summit School
MS Society
Village Africa
Movember
Fast Forward almost 5 years to today:
Jonah is now in Secondary 5, getting ready to graduate Centennial Academy and this past Friday, in an assumably at his school, he presented 1.5 million tabs to the Mount Sinai Hospital.
ONE. POINT. FIVE. MILLION. TABS.
Can you grasp the magnitude of what this kid has achieved?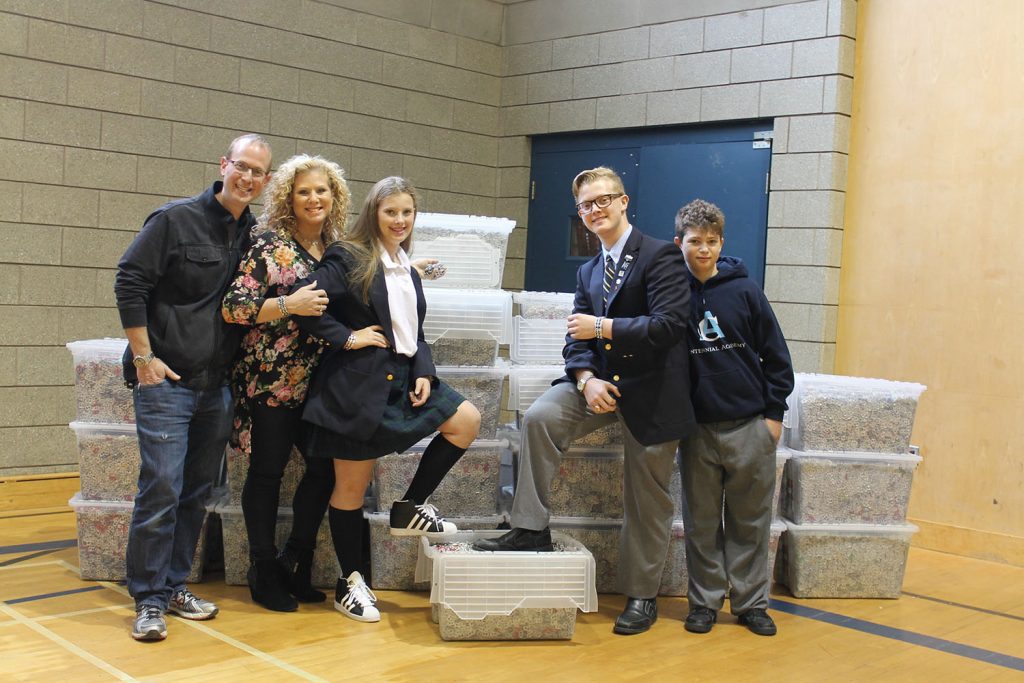 He spoke in front of his whole school, thanking all those who helped him along the way.
I got a few words in with him after the event- You can see what he had to say in the video shown above 🙂
Breakfast Television Montreal also attended the event – Check out their segment on what Jonah accomplished by clicking on the image below!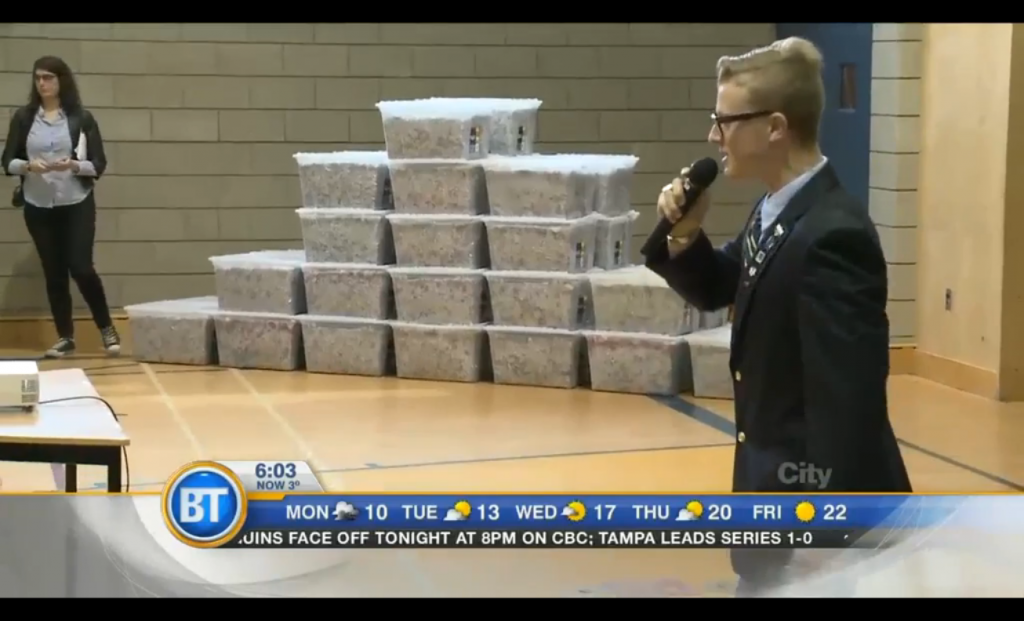 What an inspirational kid!
Jonah-You are a true leader, you make our community proud and you will achieve more great things in your lifetime!
For those of you who wish to read more about Jonah, you can visit his website at www.jlet.ca.
Jonah suggested we do a similar interview to the one we did 4 years ago & place them side-by-side on the blog.  We may just do that, but for now I was too excited to share his accomplishments!
Wishing you all inspiration 🙂
Tanya