Not long ago I posted about this incredible initiative where we can order free seed kits from Bees Matter and create Buzzing Gardens that are good to promote pollinator health…in other words, how we can help the honey bees 🙂
What I love about the initiative is that:
It's easy
It's free – all you have to do is order your seed packets from beesmatter.ca
It can be done in the comfort of your own garden…or even in a planter on your balcony!
It's a way to teach kids about honeybees and pollinators in general as well as the factors impacting their health
It empowers kids by teaching them that sometimes it takes very little effort to do something that can make a big difference
It will yield a beautiful-to-look-at result that is also practical (nutritious to pollinators)
It's available to schools and organizations who want to help on a bigger scale.
It's a great project for school "environmental clubs" or "green teams" to embark upon (Be sure to let your school know about it!)
It can be the beginning of a topic of interest for kids and they can get SO much more information by simply visiting the beesmatter.ca website.
Our family got in on the fun on Victoria Day weekend.  The day was overcast, but we figured that we could get the seeds planted before the rain came…and we did 🙂 We decided to plant 2 kits into a big outdoor pot. It was so easy that even my 2-year-old nephew was able to join in the fun!
First we filled the pot with soil (my teenage son was eager to help with this step!):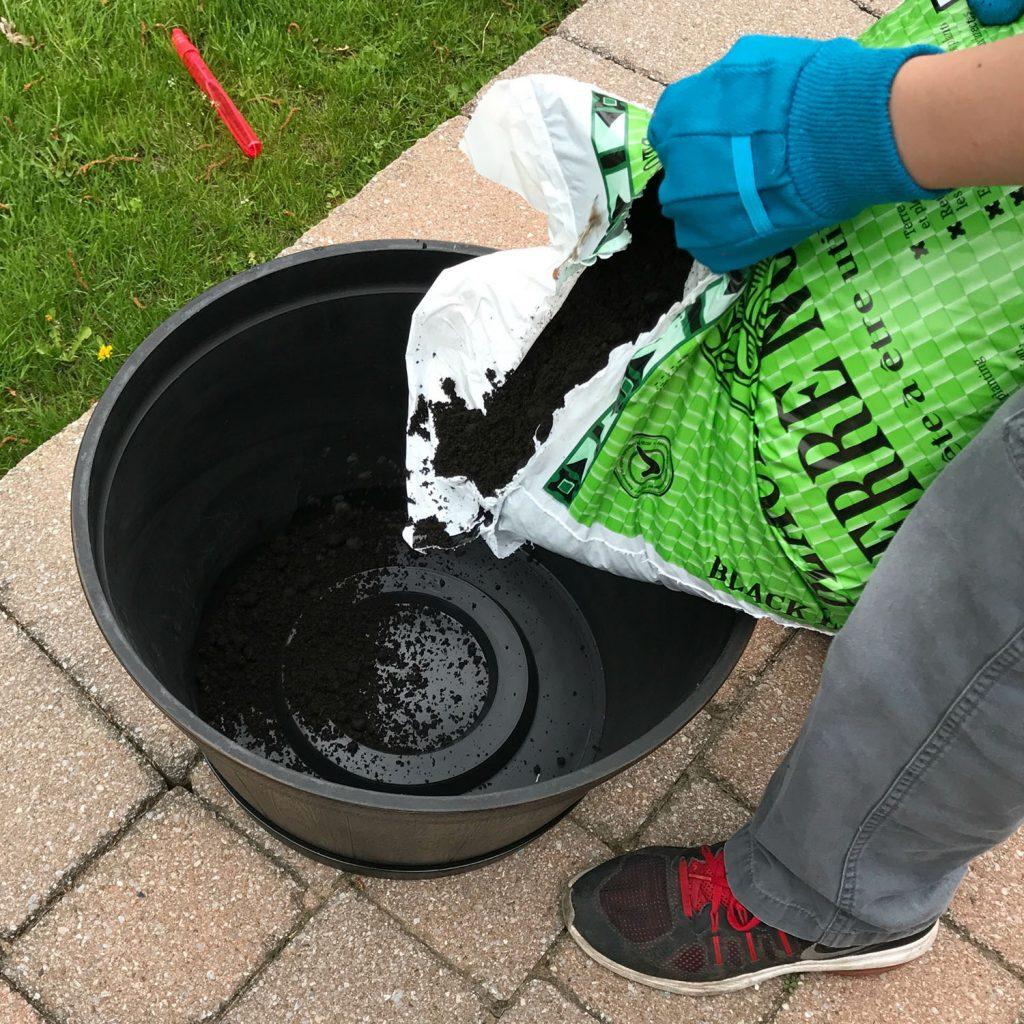 Then we had the kids sprinkle the seeds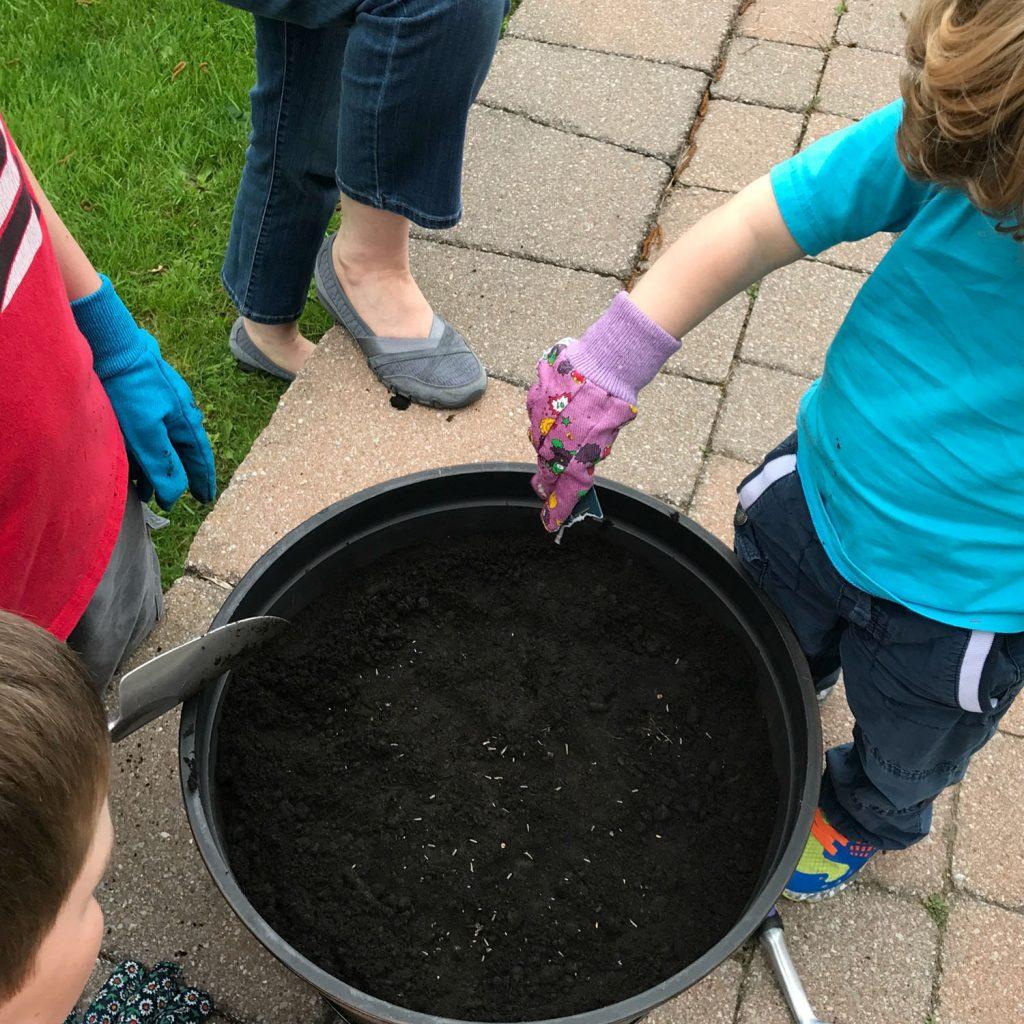 Then they scraped them into the soil (They had fun using the garden claw supervised!!) but this could have just as easily been done by hand:)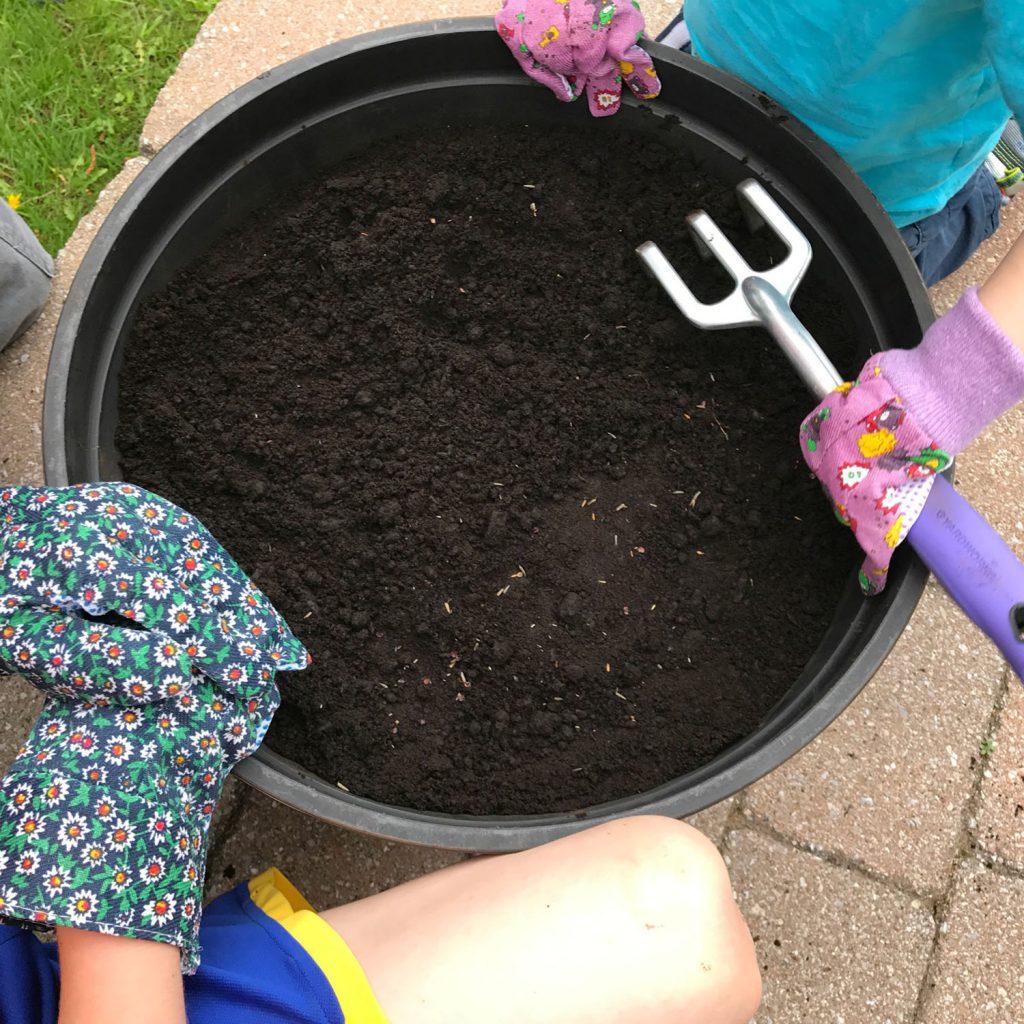 We patted down the soil to make sure that all of the seeds were covered. (We may have missed one or two!)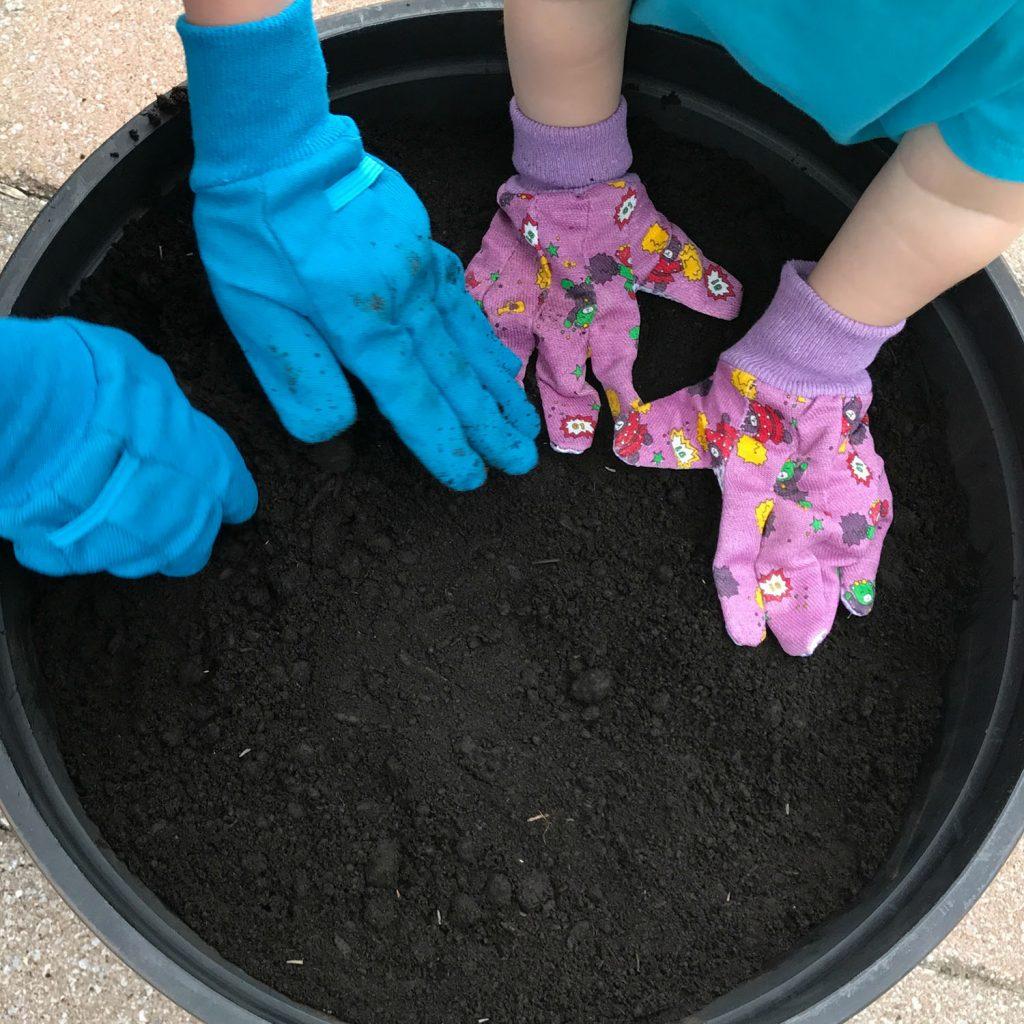 We watered…and now, we wait 🙂
Well, there was sort of one more step- I mean…what kind of a blogger would I be if I didn't turn it into an instagrammable moment?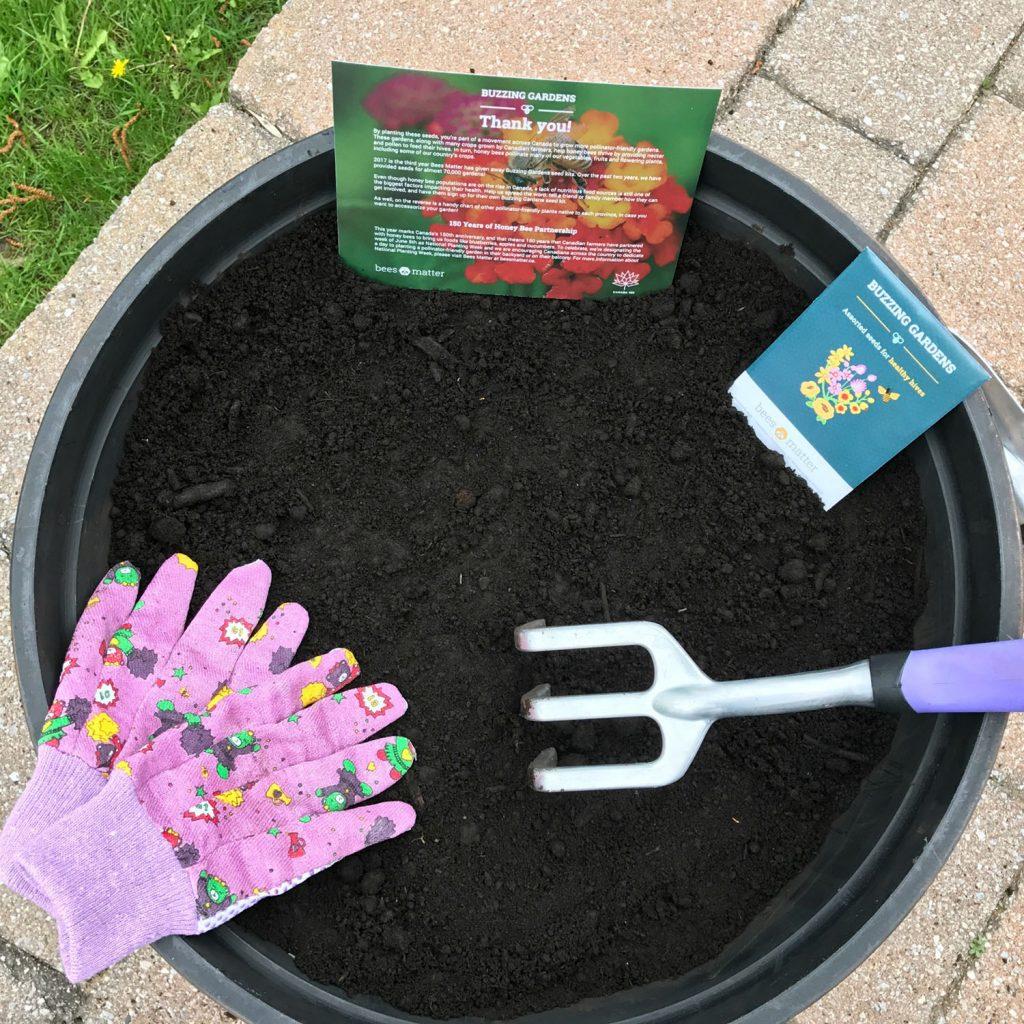 Have you ordered your seed packets yet?  It's not too late!  Order them by clicking here and get planting!
I'd love to see pics of your planting experience- please feel free to tag @montreal_mom on those Instagram (or Twitter) photos! If you are sharing via FB feel free to tag (or even share on) the montrealmom.com FB page using the #Plantforbees hashtag! I would love to see how all of us are making a difference together!
So go on, order your seed kits and Plant For Bees!
Tanya
Disclosure: I am proud to be partnering with Bees Matter to help spread the word about National Planting Week and how everyone can order their FREE seed packets to grown their very own Buzzing Gardens and help honey bees and other pollinators in Canada. As with all sponsored posts, I will only ever share with you products and/or services I believe in. All opinions contained within are my own and cannot be bought 🙂