For those of you who don't already know Virginia Champoux, she is a Montreal Mom Extra-ordinaire, and quite frankly, my hero.
You may know her from her blog Outrunning the Cloud or be familiar with her (recently closed 🙁 ) iconic store in Montreal Mortimer Snodgrass.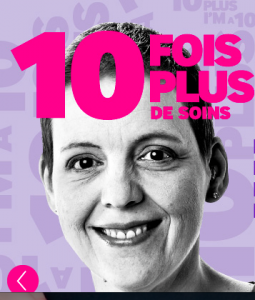 She is also the face of the Weekend to End Women's Cancers and wears a whole lot of hats, in fact I recently suggested she give herself the title of Champ of All Trades 🙂
She has faced many challenges in life, and continues to do so – with class, grace and a great sense of humour.
I wouldn't do her credit to tell you her whole story – just check out her blog and hear it straight from her.
That said, one thing that you do need to know in the context of this post is that Virginia has faced breast cancer head-on and is a future survivor.
Virginia is a part of a 10-person team participating in the Weekend to End Women's Cancers and they are raising funds for Cancer Research at the Jewish General Hospital (JGH).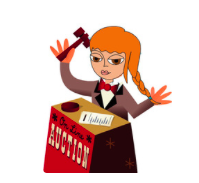 One of the ways they are doing this is by holding an online auction starting this SUNDAY, MAY 25th at 10AM and ending THURSDAY, MAY 29th at 6PM EST.
You can bid throughout the auction on anything from gift cards, to Sugar Sammy tickets, to a FABULOUS Benefit Cosmetics Package valued at $350.
To learn more about how the auction works, Check out Virginia's Auction FAQ.
Check out the LIST OF AUCTION ITEMS now & make note of those things that you'd like to bid on Sunday!
Most importantly, set a REMINDER on your Smartphone for Auction Day Sunday, May 25th to click on the Auction link and get busy bidding! The auction runs for five days, so you have to keep an eye on those bids!!!
Great gift ideas for Father's Day, an upcoming wedding or birthday, baby showers, teacher's gifts or just GET A GIFT FOR YOURSELF!
These are truly gifts that keep on giving,
Another way to show your support is to SHARE this post via FB or Twitter to generate as much awareness as possible for this fantastic initiative.
Please join me in supporting Virginia and her team in their amazing initiative!
In the meantime, have a wonderful day & see you online on Sunday!
Tanya