I stopped by NH Inc last week to check out the new inventory of GAIAM Yoga wear that they received and I absolute FLIPPED OUT. I could NOT believe the prices!
Neil, the owner / operator of NH Salvage (NH Inc) had told me that he had gotten all of this stuff in, thinking that it may be of interest to my readers.  He even sent me a few photos. I already knew that GAIAM makes beautiful, quality clothing and I agreed that it was definitely of interest but still wanted to stop by to see it for myself and possibly snap a few pics of my own to share with you on the blog.  Despite the photos and the fact that Neil had shared the impressive breadth of sizes with me (XS – 3X) , I was truly not expecting the selection that I found and when I saw the prices I actually flipped out and got that 'OMG-OMG-OMG…I NEED TO SHARE THIS NOW!!!!' feeling.
I was so excited by what I saw, I asked if it would be ok to broadcast via Facebook Live instead of simply sharing in a blog post- because I felt that I could a video would really show you HOW incredible these deals were, and I wanted you all to know ASAP.
For those of you who did not yet catch the video on Facebook, check it out by clicking here or on the image below: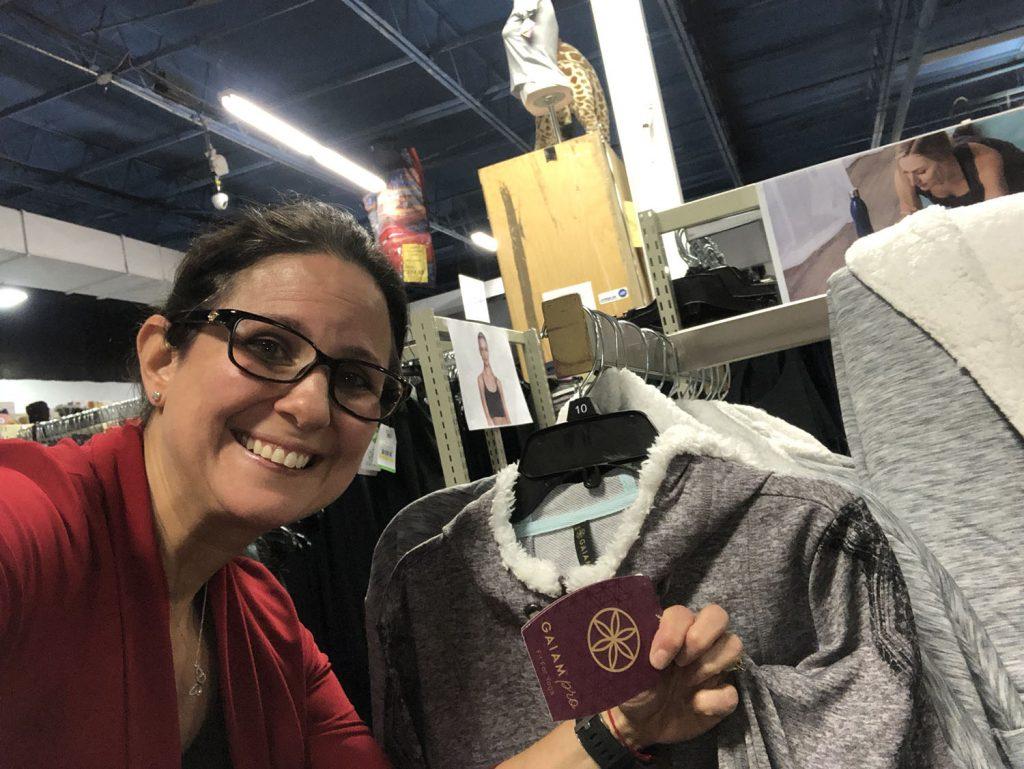 Am I right ?!?!?!?
I know your next question is 'WHERE?!?!?' 😉
7155 Trans Canada Highway (West), Saint-Laurent, Quebec H4T 1A2
514.339.5997
You can also visit the NH Inc. website and  follow NH Salvage on FB for the latest information on what's come into the store 😉
Check it out!  Let me know what you find- I'd love to see some pics!  You can leave them in the comments section on the blog or on the FB Live Video or tag @montreal_mom on Instagram 🙂
Happy Shopping everyone!  Now GO to NH Inc & Get your yoga on!!!!
Tanya
As with all sponsored posts, I will only ever share with you products and/or services I believe in. All opinions contained within are my own and cannot be bought