While many West Islanders speculated whether the 'new Adonis' would be as big as the one downtown, I had mixed emotions about the new opening. I suspected that the store would be beautiful and well-stocked, but at the same time, the new location would no longer be walking distance to my home. That said, the location is easily accessible from my home, with ample parking (which had become an issue over the years). It is also the perfect location for stopping on the way home from work or from another trip into the city.
Practicality aside, there was more to why I was feeling the way that I did, and that's because Marché Adonis and I have a relationship that extends back to my childhood, even before they opened up their first small store in the West Island.
My Mom, may she rest-in-peace, grew up in Lebanon and she was an absolutely fantastic cook. As such, she was particular about the quality of the food and ingredients that she bought. That said, she was also a savvy shopper and could rattle off the appropriate price per lb. or per kg. of most fruits and vegetables, so she knew a good deal when she saw one.
When I was a young girl, middle-eastern food and ingredients were not as prevalent as they are today and you had to go out of your way to find them. I remember eating pita when none of my friends knew what pita bread was. My Mom would sometimes get calls from my friends' moms asking 'Where do you buy that pizza bread' ? LOL, we've come a long way….
Well, I can tell you that before my Mom discovered a tiny middle eastern grocery called Adonis on Sauvé, she used to drive from the West Island to the Montreal Pita factory on Beaumont where a gentlemen by the name of 'Raymond' would serve her up with loads of fresh pita which she would then freeze until her next trip. He always had something fresh to offer me and I remember those trips to the pita factory with great fondness. In fact, I found myself on Beaumont the other day and while I am not sure if that pita factory still exists, I could swear I smelled the fresh pita just being in the area. The feeling it evoked can only be likened to that feeling that any of us Montrealers feel when we catch a whiff of the heavenly smell as we are about to walk into St. Viateur or Fairmount bagel.
But I digress. Soon, in addition to the trips to the pita factory there were weekly trips to this tiny middle eastern grocery on Sauvé known as 'Adonis', which my Mom always pronounced ' Aah-doh-nees'. I loved to go there with her. It was the source of 'lebanese cucumbers' which we all take for granted today, but back then, if you wanted Lebanese cucumbers, then you had to go to Adonis. It was also the source of the best olives: from the slightly bitter small green Lebanese olives to the meatiest jumbo Kalamatas. They had the yummiest feta and strong kefalotiri cheeses which my Mom would order at the cheese counter, in Arabic, and by weight, which fascinated me as a young child: How could you know in advance what a half kilo of feta would look like? When I got older, it took me a while to develop this skill, which is not still fully developed, as I sometimes show them with my fingers how thick a block or chunk I would like! Adonis was also where my Mom would buy the soft yet crunchy pink turnip pickles that I loved. It was the source of these foods at a time that these foods were not even known to you unless you came from a family with middle-eastern or mediterranean roots. I should add that Adonis soon became the only place my Mom would permit herself to buy pita from outside of the beloved pita factory, which she would still visit from time to time. These trips to Adonis are etched in my memory and bring back happy nostalgic feelings from my younger years.
Fast forward to my young-adult years: When we found out that Adonis was going to open a West Island location just under 30 years ago, we were beyond THRILLED. The store was small but had everything we wanted close to home. My mom knew the owners and they would always greet each other and chat in arabic when they would see each other at the store. When I got married, my husband and I used to a do a weekly shopping run to the West Island which included Adonis and Costco.
Over the years Adonis (West Island) expanded in that same location, and the company was acquired by Metro. Fast forward to May 2019, when the West Island store moved to its new home in the Galerie des Sources. I visited it on the day after opening and when I saw how beautiful and spacious the store is, how vast the selection of everything from fresh produce to packaged goods to prepared foods to fresh fish, cheeses and meats…I found my eyes welling up with tears. Is it possible this was some type of 'hormonal' response?  Perhaps. More likely it was the fact that I kept thinking how my Mom would have been so happy to see this immense and beautiful store full of all of her favourite foods and ingredients. I kept thinking how proud she would be of Michel and his entire family for coming such a long way. I suspect she sees it from somewhere up above, but I wish she would have had the opportunity to walk in, shop around, chat with the cheese guy, the olive guy, the spice guy and the falafel guy. Most of all, I wish she could have seen Michel…I can only imagine her wishing him 'Mabrook' in Arabic ( it is a way of saying congratulations and blessing in the same wish).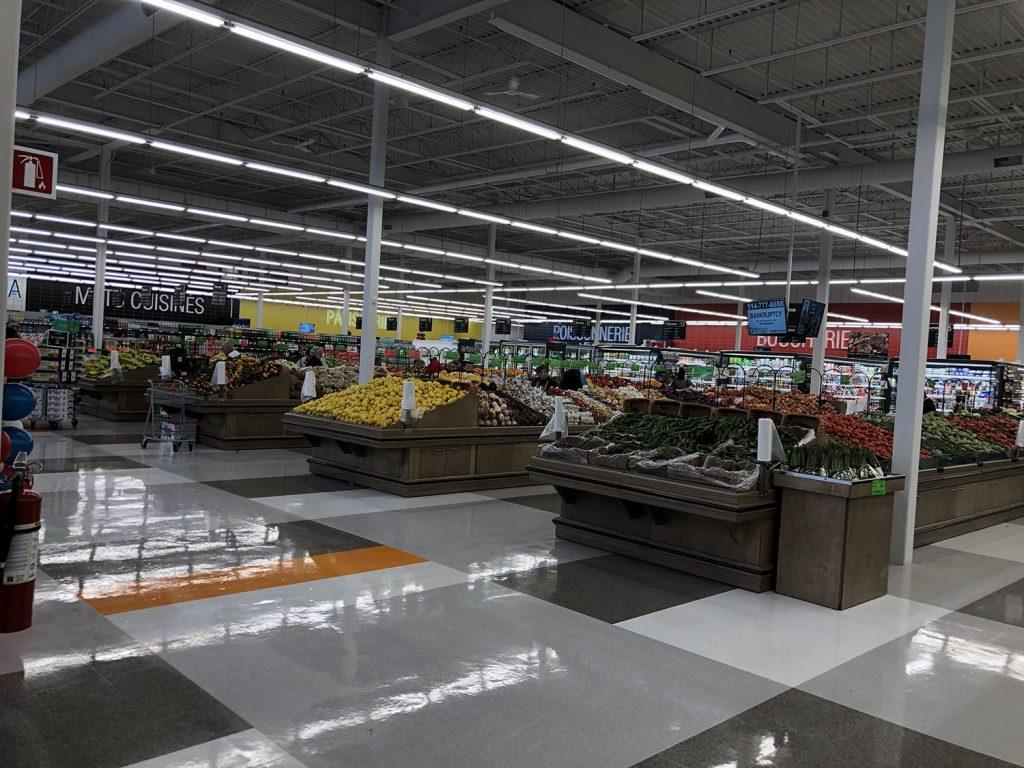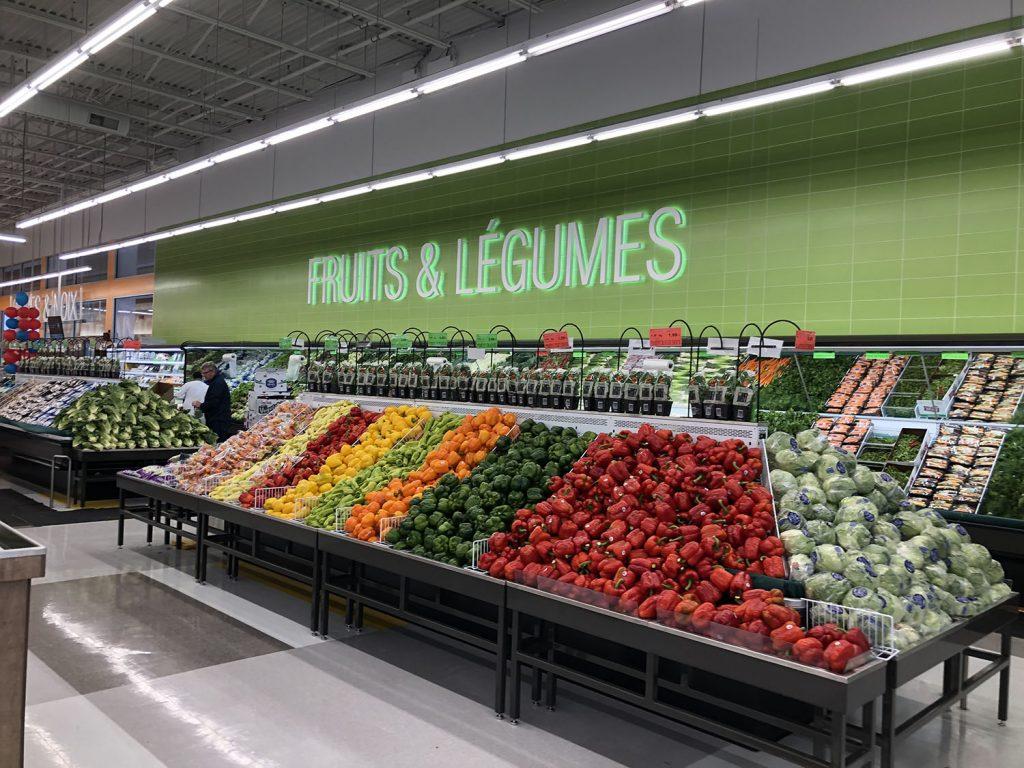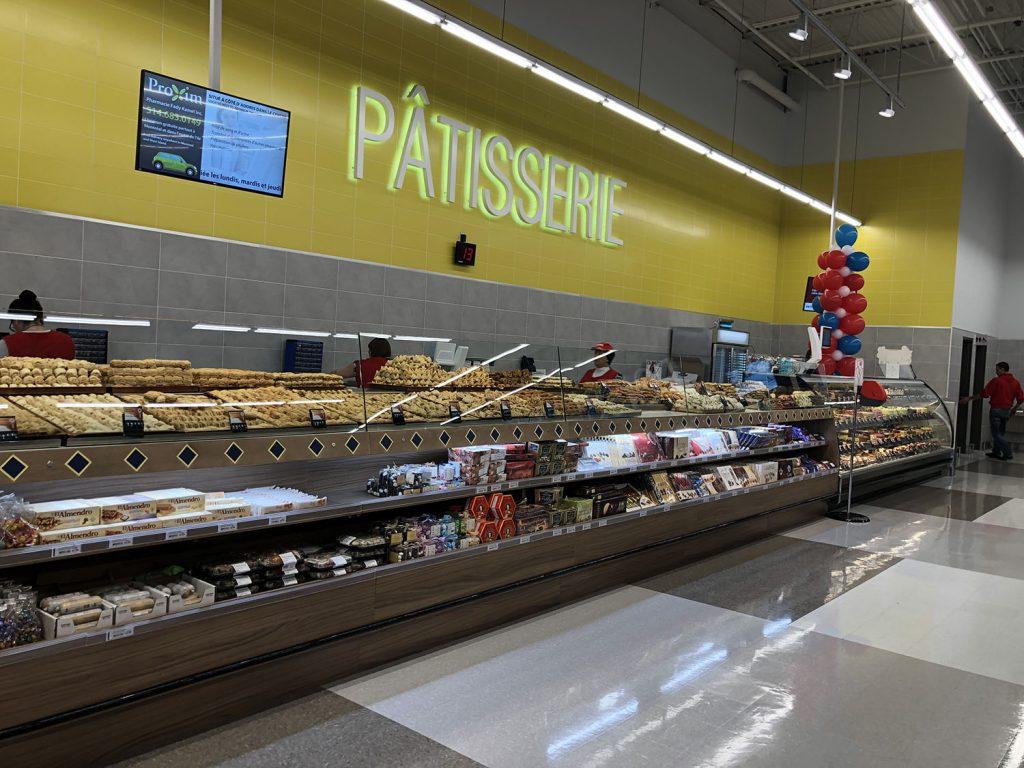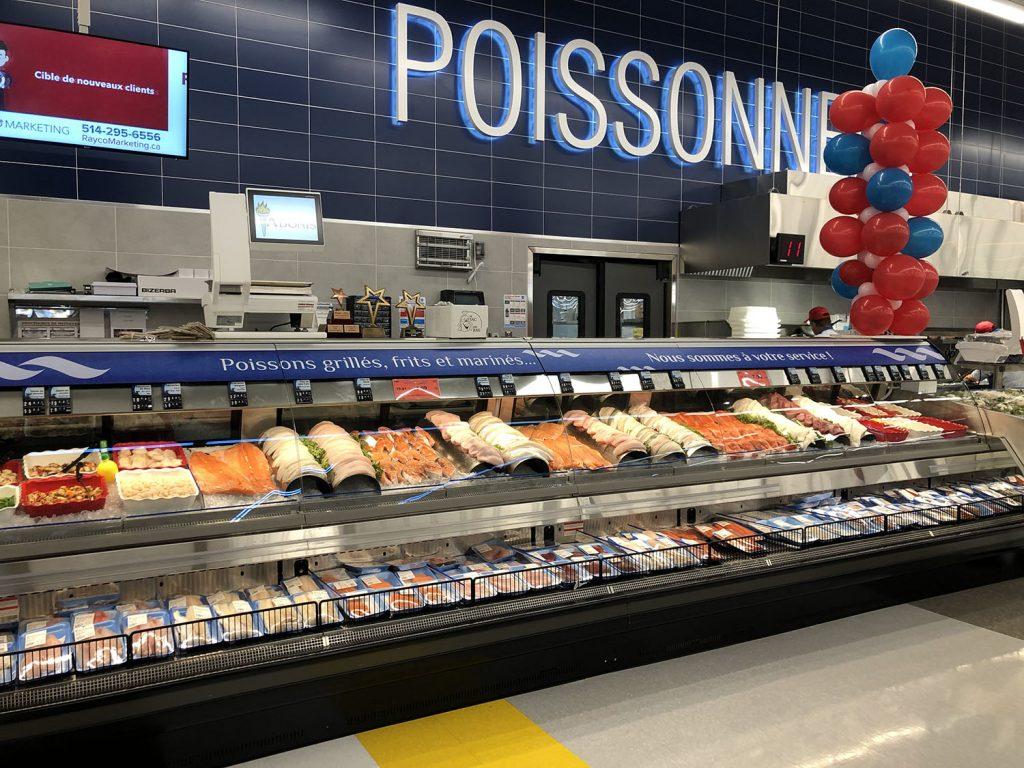 When I saw Michel that day, I took the opportunity to wish him 'Mabrook' . I also congratulated all the members of the team that I recognized from the old location ( and some that I did not). As if I wasn't already feeling enough of the 'warm & fuzzies', each member to whom I offered my congratulations responded by thanking me for making it possible. 'C'est grace à not clients come vous' or some version thereof. And there it was: Client appreciation.  There is something to be said for old-world service, old-world quality and old-world warmth- this is what Adonis has to offer in its new-world location.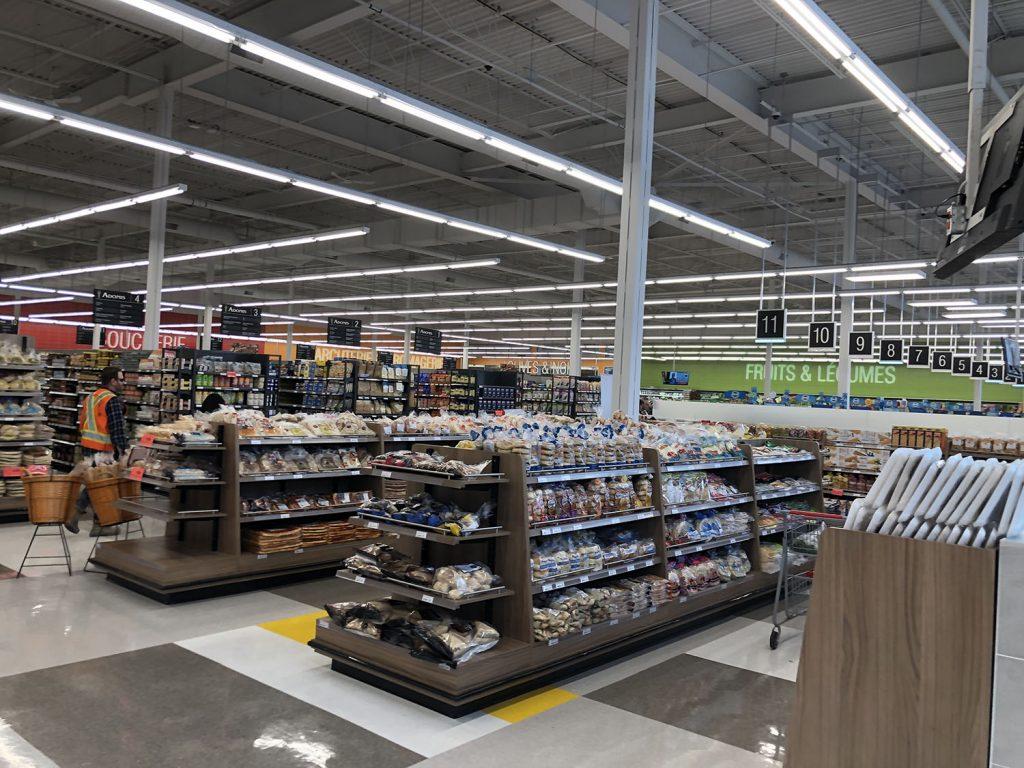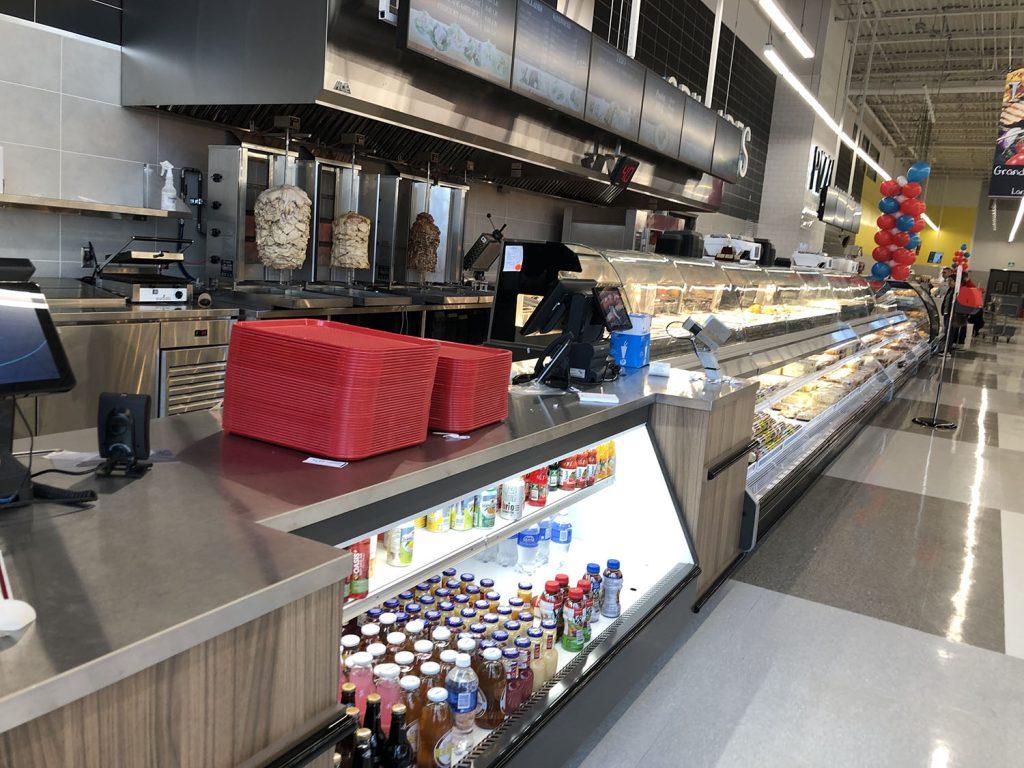 Three months in and I still love going there. If you haven't been there yet, GO. The experience is fantastic. The produce is fresh and the prepared foods are outstanding. There is even an eat-in area next to the take-out counter that would make for a great 'dinner' portion of 'dinner & a movie', especially given that Cinemas Guzzo is in the same centre. I am also going to give a personal plug for the vegetarian kibbeh with the spinach filling which my hubby and I just recently discovered…available in two sizes…either size is O.M.G. delicious.
Mabrook to the entire team from Adonis (now part of the Metro family). My Mom is smiling down on you and your beautiful store, and now that I got over my initial emotional tears, so am I 🙂
Tanya
P.S. If you know anyone looking for work, the West Island location is now hiring!