There are moments and milestones in our children's lives that many parents envision, sometimes even before we have held our babies for the first time. Usually these moments have to do with big celebrations: First birthday, graduation, even walking down the aisle.
Today represented one of those moments for me, but in a very different way. My daughter left on the March of the Living. Her journey that will begin by taking her through concentration camps and historical sites in Poland, learning about the Holocaust and walking in the same steps as did so many victims of the atrocities perpetrated by the Nazis. After a week in Poland, the group will fly to Israel to discover so much of what it has to offer and to celebrate Israel's 70th birthday.
Any parent would be emotional to send their child off on such a journey, but for me there's even more to it. You see, I was a participant in the first-ever March of the Living Trip in 1988 and my husband and I have discussed our daughter going on this trip ever since she was born. How cool will it be that she will be there on the 30th anniversary of the trip I went on? How cool that it will be 2018? ( For those of you who don't know, 18 has special significance in the Jewish religion, as it signifies "Life". How cool will it be that she will celebrate Israel's 70th while I celebrated its 40th???  Today was one of those milestone moments for me, as a Mom…but there's more to it than just the fact that I went 30 years ago.  Here's a story of my own:
When I had the opportunity to participate in The March of the Living back in 1988,  my journey changed me forever in so many ways.  A small 'side-effect' I sometimes talk about is that up until a few years ago, I was incapable of hearing the first words of the Hatikvah (Israel's national anthem) without instantly being brought to tears. Three decades later, I manage to get through it maybe 25% of the time tear-free.
What we saw on that trip made me realize that it wasn't just in books or in movies- the Holocaust was real. The suitcases, the cut-off braids of hair, the stained walls of the gas chambers, the crematoria, the barracks, the family names that I recognized in the records of Auschwitz…they were all REAL. And then there were the ashes…Oh my G-d…the ashes…and the deafening silence followed by the guttural cries when we finally understood the magnitude of what we had seen.  All of these things were real.  How could anyone deny the existence of the Holocaust? And how could we ensure that nothing like this ever happens again?
When I returned home to Montreal, it was my mission to share what I had seen…I would go to speaking engagements with my photo album (This was WAAAAAY before digital photography, Powerpoint and Facebook), and I would share my experience, as did many of us who returned from that trip. In fact, it was actually something we agreed to do before embarking upon our journey…but never did I expect that I would feel the NEED to share it as much as I did.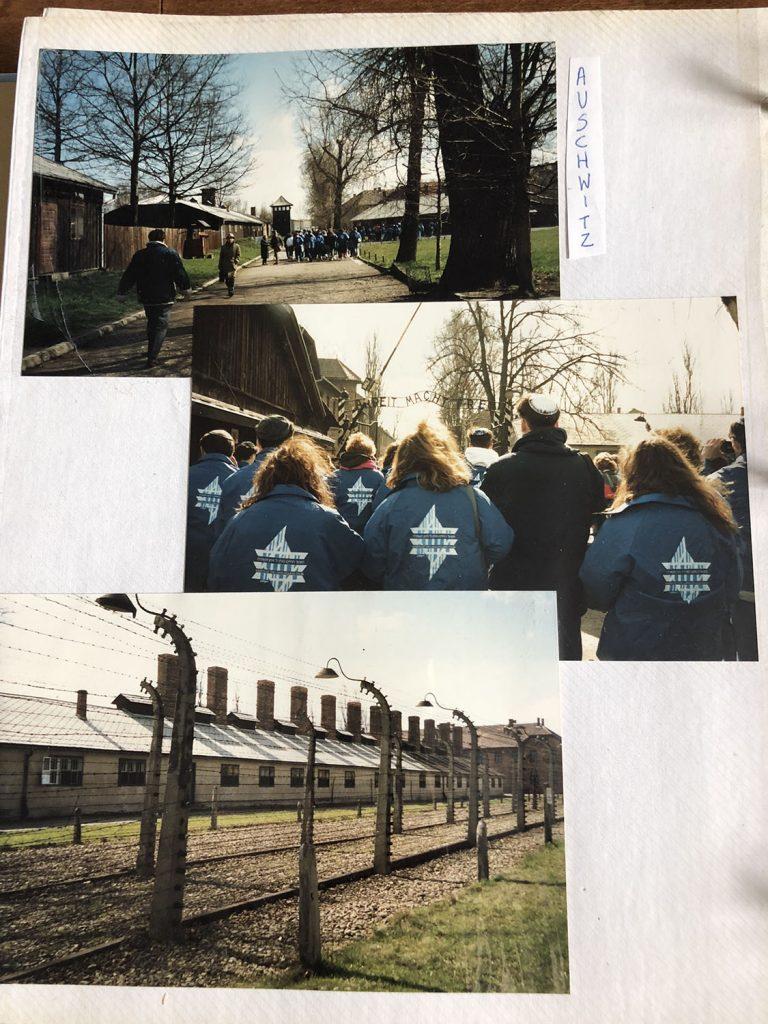 That summer, I received a call asking me if I'd be willing to travel to Toronto to speak at a big Hineni conference with a very particular objective.  I was told that it was up to me and to the few other students with whom I would be travelling (I think we were 5 in total) to convince Mr. Charles Bronfman that he should support a second March of the Living trip, and that it wasn't enough for this trip to be a one-shot deal. It turned out that while Mr. Bronfman had so generously supported / subsidized the trip in '88, he felt it was an important experience but not one that necessarily needed to be repeated, and the final decision would be made at that conference/ meeting. Those of us who had experienced the March felt that anyone who wanted to go and then to share what they had seen with the world should have the opportunity to do so. I would have to leave summer camp in the Laurentians and fly into Toronto for the day. At the age of 17 years old being flown into Toronto for the day was something BIG. Trying to ensure that the March of The Living would 'live on' was incredibly important to me. Of course, I agreed to go.
We arrived in Toronto with our chaperone and headed straight to the "Sheraton – Inn on the Park'  where the conference/meeting was already in progress. When it was our time to speak, we did so…fully equipped with our photos and overhead projector technology (Like I said- this presentation pre-dated Powerpoint).
We spoke about what we saw.  We spoke about how we felt seeing what we saw. I remember sharing how on the day of the March we experienced all the different types of weather, and how the weather somehow reflected our mood at each moment.  We had sun before entering the gates of Auschwitz, clouding over as our group entered the camp under the sign of "Arbeit Macht Frei' (Work Makes You Free) and we even had snow. If I recall, we also had some rain and the sun peeked out at the end of the March as well.
The other students and I recounted stories. We talked about how we cannot ever let anything like the Holocaust ever happen again. NEVER AGAIN was our motto. We shared our feelings that students must be given the opportunity to experience a second March of the Living so that they too can share what they saw.  If people stop going, who will be there to share what they saw and the stories that they heard from actual Holocaust survivors, especially as the survivors were getting so much older and one day there would be no more survivors to tell their stories first-hand.
After we spoke, Mr Charles Bronfman went up to the podium and said something along the following lines:
"I realize my earlier comments against another March of the Living trip, however after hearing these youngsters speak, I would like to move that ________ portion of the budget be reallocated from ____________ towards a second March of the Living trip in 1990."
We had convinced such an important and influential man of the importance of that trip. WOW. And the seed was planted in my head: Maybe one day my kids will be able to go on the March of the Living…
The March continued to be offered every second year and then at one point became an annual trip. Until today, I consider it one of my greatest accomplishments. I even used to list it on my c.v. and discuss it at job interviews. I felt that  'a little tip of my pinky' had a tiny bit of influence in ensuring the survival of The March of the Living, which, in my humble opinion, also meant the survival of the memory of the Holocaust, the stories of its survivors and that perpetuating this memory was our best assurance of NEVER AGAIN.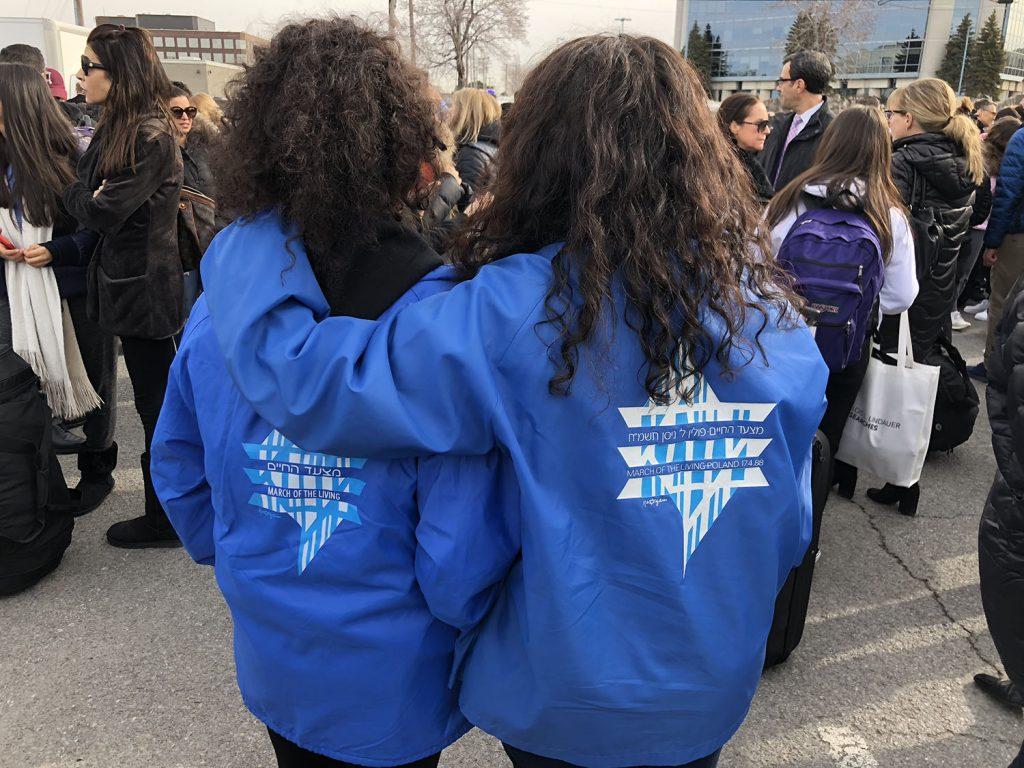 And here we are today. My bright and beautiful daughter has embarked upon her own March of the Living journey.  Her experience will no doubt have tremendous similarities to mine, but it will also be different. Every individual experiences the March differently, and that's part of the beauty and the impact of the journey. The Nazis sought to wipe out anyone who was non-aryan…anyone who was 'different'. Being able to experience things differently and express that is a type of freedom. Embracing our own individuality and appreciating each others differences is something that as a society, we strive to teach our youth, and is so critical especially in this day and age.
I am SO proud of the incredible young woman that my daughter has become and of the way that she stands up for what she believes in. This journey will give her even more reason to continue to stand up for what is right.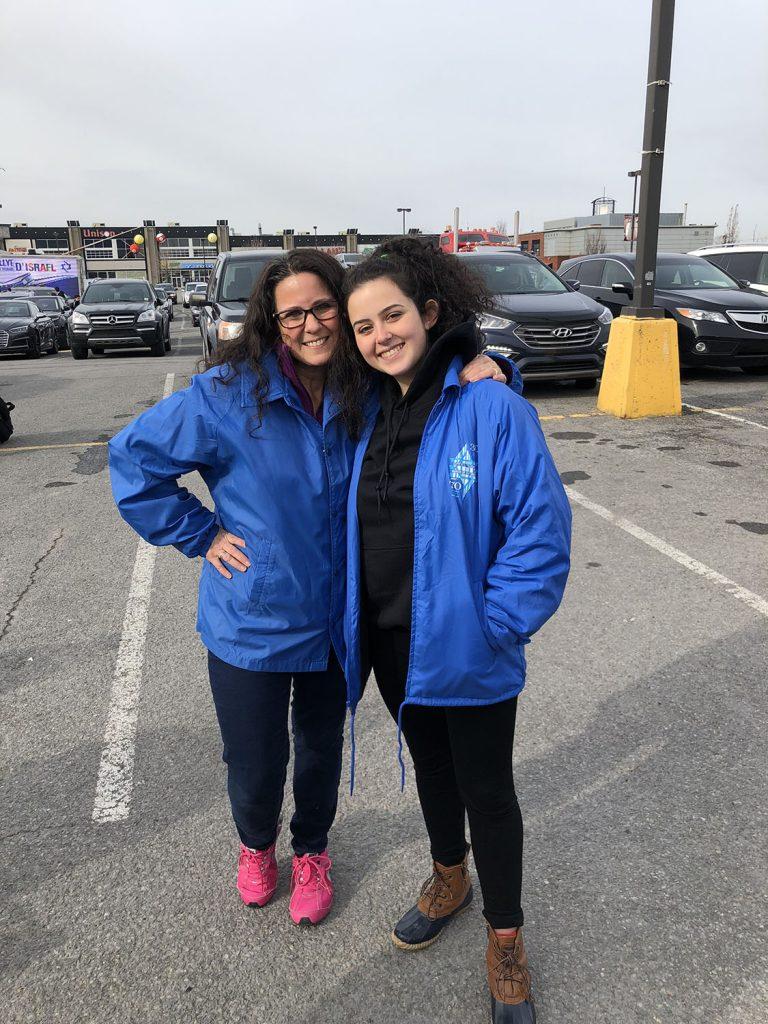 I am SO grateful to Mr. Charles Bronfman for making the decision that he did that day, and to all of the donors and benefactors and Federation CJA who ensure that the March of The Living survives.
I also find myself overwhelmed by the meaning of the word LEGACY today. It can refer to my daughter, as the daughter of a March of the Living '88 'alumnus', but it can also refer to my 'little tiny pinky' of influence to help make sure that the trip lives on, and, most importantly, it can refer to the LEGACY that is the story of survival. That is why the trip is called The March of the Living, because while the 'march' from Birkenau to Auschwitz once meant a death march, the participants in The March of The Living march in reverse- from Auschwitz to Birkenau, showing that the Jewish people still survived, and continue to thrive and it is our LEGACY to ensure NEVER AGAIN.
I look forward to following along on the journey of The March of the Living 2018. You can Follow them on Facebook and see why this trip is so vastly important.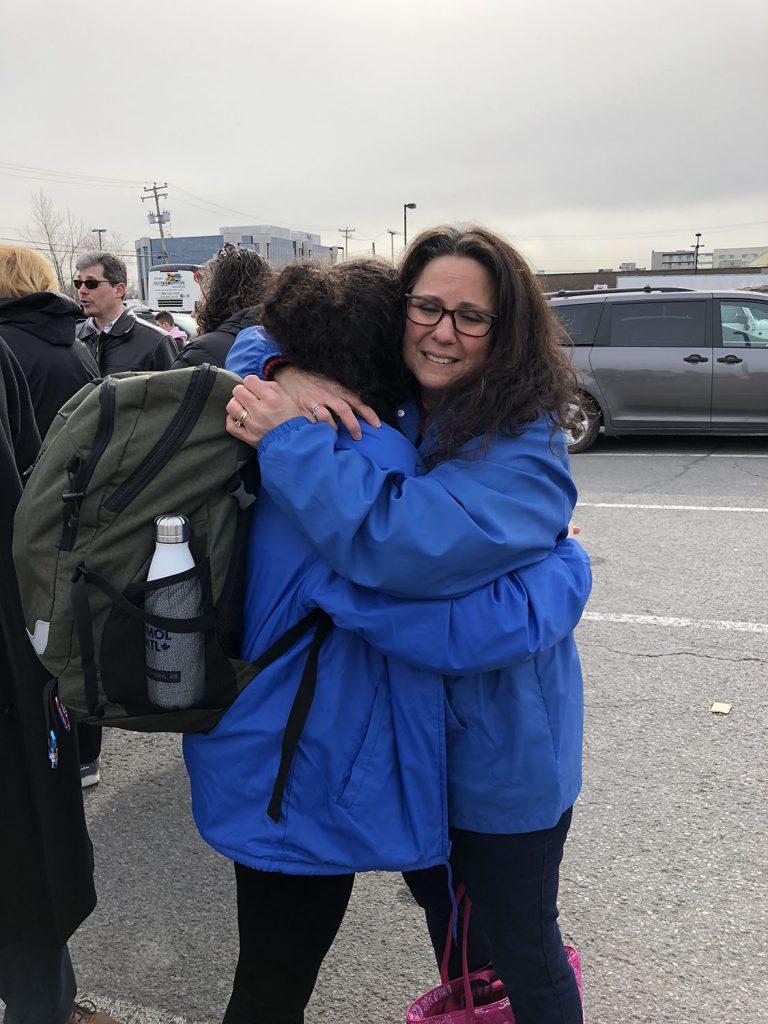 Wishing my daughter, as well as all of the March of the Living participants, chaperones and Survivors a safe and meaningful journey.
Tanya