Our family recently returned from a 4 day "Last Hurrah" getaway to Maine. ( This will be covered in my final post for #61DaysOfSummer which I still haven't written yet!).
Usually when we hit the road it's with a cooler and bag filled with all sorts of snacks.  This time, we were leaving after lunch so we didn't have to pack a meal ( we planned to arrive in time for a late supper) and my husband and I decided to keep life simple – we knew that we'd be stopping at McD's on the way ( as we always do) and our snacks & treats would come from there.
Why McD's at a Pit Stop?  Let me count the ways….
(1) Yummy Treats to Beat the Heat
The kids love the smoothies, my hubby loves the milkshakes and I'm a sucker for the Vanilla Iced Coffee.  We're also huge fans of the McFlurry and the Vanilla Soft Serve Cone.
(2) Free WiFi: 
I am fortunate enough to have a travel plan that allows me to use data even outside of Canada, but I did not always have such a plan. So whenever we would travel by car, we'd always check email ( and sometimes FB & Twitter) when we stopped at McDonald's.  Today my kids don't have Data plans so they love catching a few minutes of WiFi access when we're on-the-go 🙂
(3) Clean Washrooms …with no key required.
When you're on the road & you have to go…you have to go! And I DETEST dirty washrooms…especially the ones where you have to go into the gas station and get the key…they are usually….YUCK.  At McD's I know that I can count on clean washrooms, with running water to wash our hands. That is reason enough to stop at McDonald's on the Road.
(4) Yummy Eats!  
Last but not least…McDonald's has yummy eats for all!
Our family LOVES McDonald's fries. It's been years now that they are fried in 100% vegetable oil which is PERFECT for us…so they are on our list of FAVES.  We get 3 large fries and every row of the car shares one large – two kids in the back, two in the middle and my hubby & I in the front.  If there happens to be a McFlurry involved, my daughter will dip her fries in her McFlurry…She swears it's out of this world.  I'll let you decide if you want to try it 😉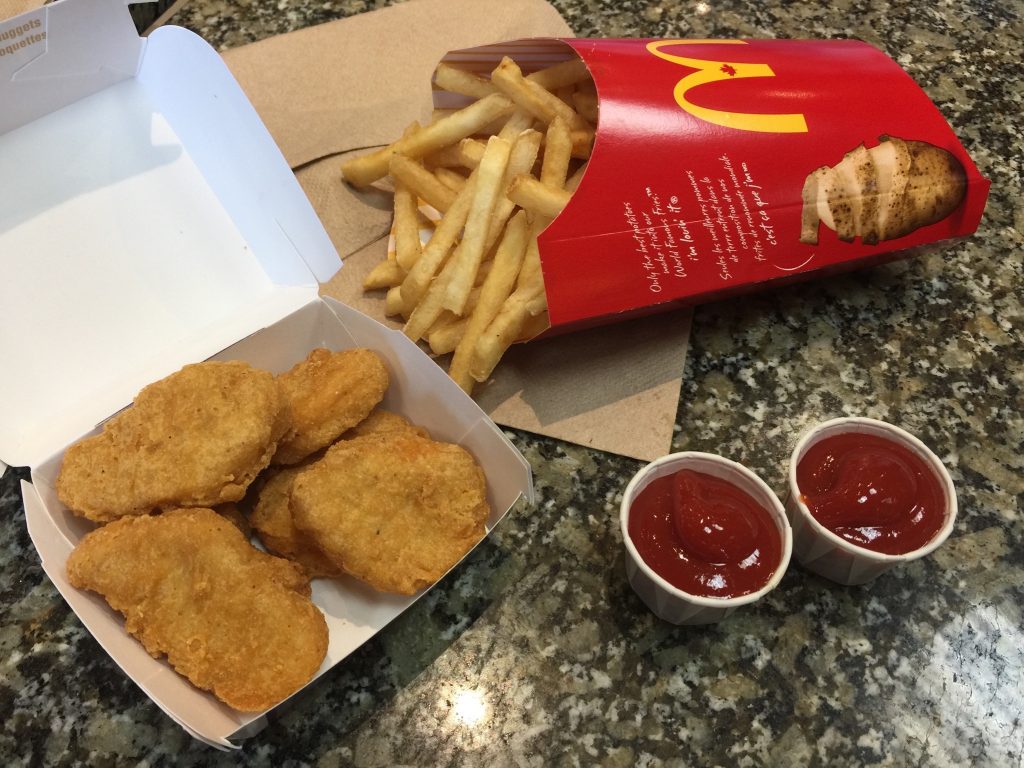 Since our family doesn't eat non-kosher meat, the chicken McNuggets are not an option for us…(We're more of a Veggie McWrap bunch LOL!), but they look and smell SO GOOD… I admit it…I am tempted!!!  Anyhow…the reason I bring them up is because I just learned that McDonald's Canada has recently simplified their iconic Chicken McNuggets recipe, including reducing the number of ingredients, and that they are made with 100% seasoned white boneless, skinless chicken breast meat.  I also learned that they now contain no preservatives. #GoodToKnow for the McNugget lovers among you!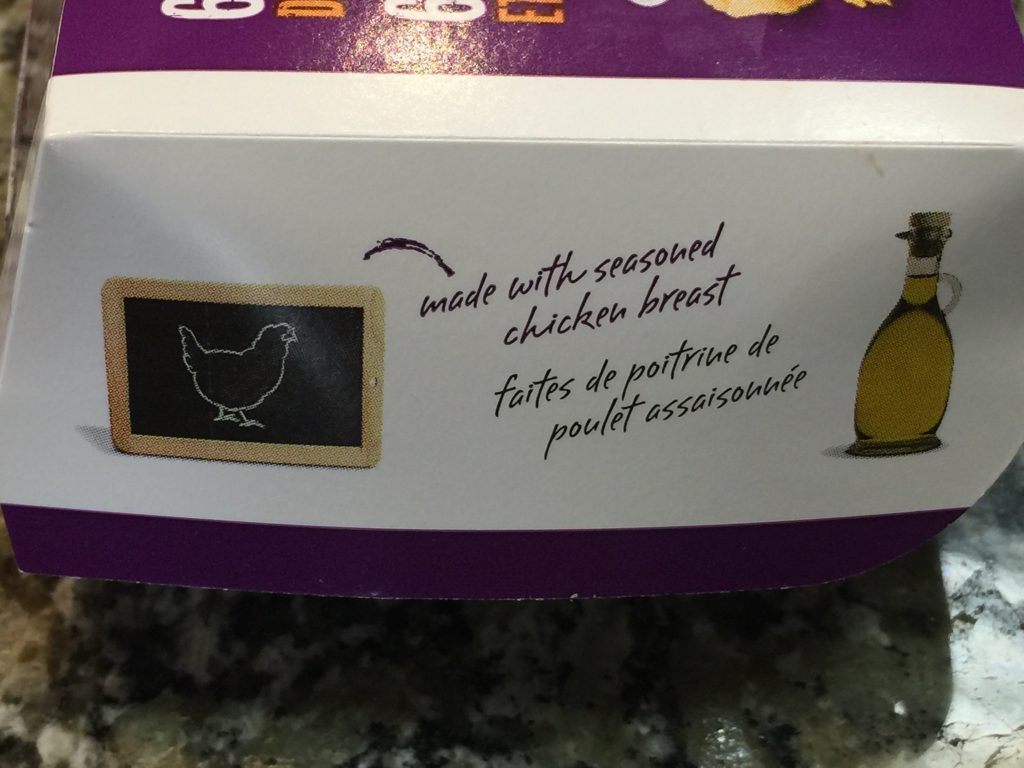 (5) The McDonald's App: 
It's the perfect way of knowing where the next closest McD's ( and washroom, and Free Wifi and Yummy Eats)  can be found!
Anyhow, I figured that with the long weekend coming up, this little #TravelTip could be helpful 🙂
For all of those Road Trippin' this weekend:
Wishing you clean washrooms, free Wifi & yummy eats 😉
Safe travels!
Tanya
Disclosure: As a proud member of #TeamMcDs, I am partnering with McDonald's Canada to bring you fun content and brand-related news. As always, the opinions on this blog are my own and can never be bought 🙂