As many of you know, I started making Mickey Buns ( Mickey 'challah' buns to be more specific) a few years ago right before my family was leaving on a big trip to Walt Disney World. It has since become a tradition- I make sandwiches from them that are usually eaten after we got off the plane and before we head out to the park.
In yesterday's LIVE for 5 I shared a video fo how to make them, which I am sharing here, together with the kinks to both the bread machine Challah Dough recipe as well as the Stand Mixer Challah Dough recipe.  Please note that these recipes are for 1.5 lbs of challah dough but onscreen I had prepared a double batch (3lbs) which yielded seven (7) Mickey Buns.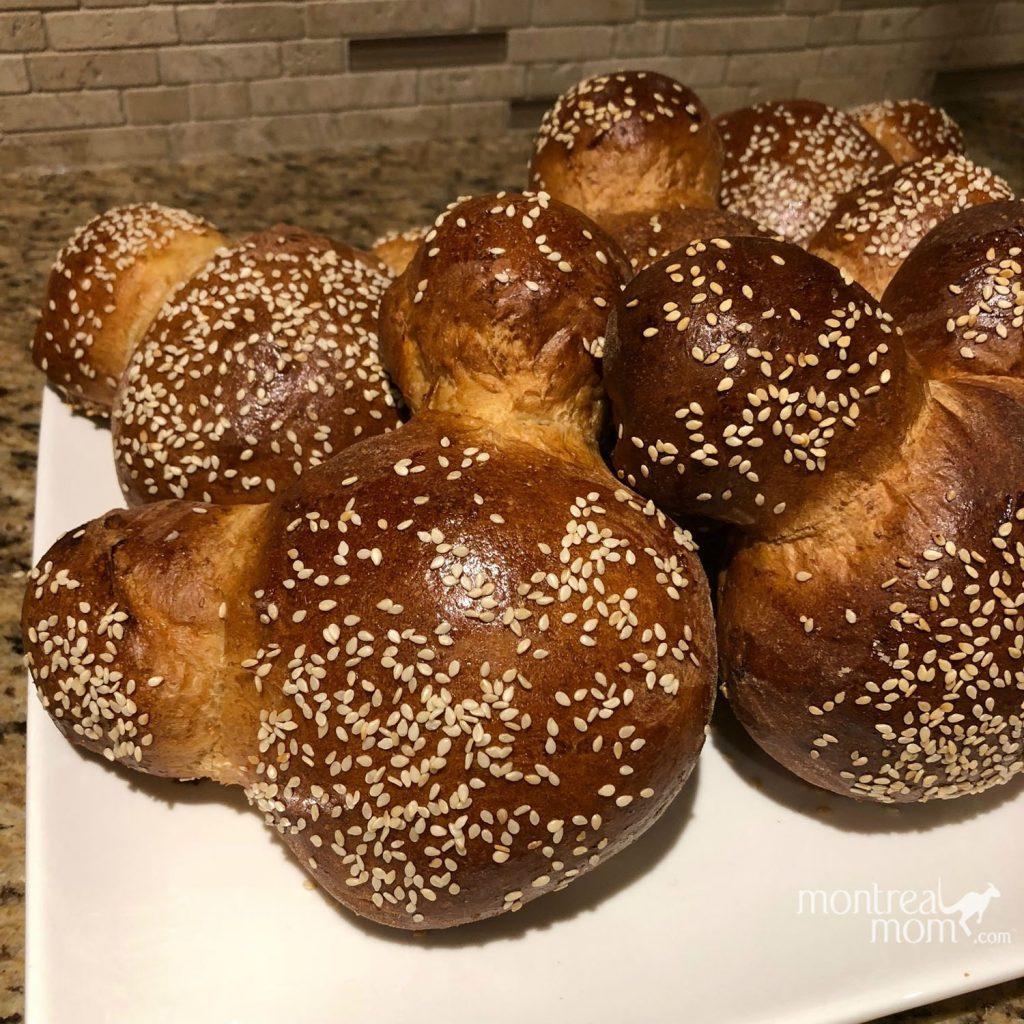 Hope you enjoy the video above and please feel free to leave me any questions in the comments section 🙂
Note the video ran for over my usual 5 minutes but you will get the how-to info even if you can only watch for less than 5 minutes.  If you do this, be sure to fast-forward until the 8-minute mark for the info on how to finish them off 😉 
Here are the links for the recipes:
Happy Baking!
Tanya