In the words of Alanis Morissette: Isn't it Ironic?
Isn't it, though?  Emergency Preparedness Week is this week (May 7-13, 2017) , and as I sit here writing this post about how to make an Emergency Kit, citizens all over the province, including in Pierrefonds which is literally only a few minutes away from my own home, continue to fight a seemingly losing battle with the floodwaters.
This weekend, we saw Army helicopters flying overhead and heard sirens throughout the day. We saw an emergency vehicle hauling a 'Sauvetage' boat down the street and an 18-wheeler flatbed hauling sandbags. The scariest of all was when we went to drop our daughter off at a play at PCHS and saw the river that is flowing down Pierrefonds boulevard and its 'tributaries'.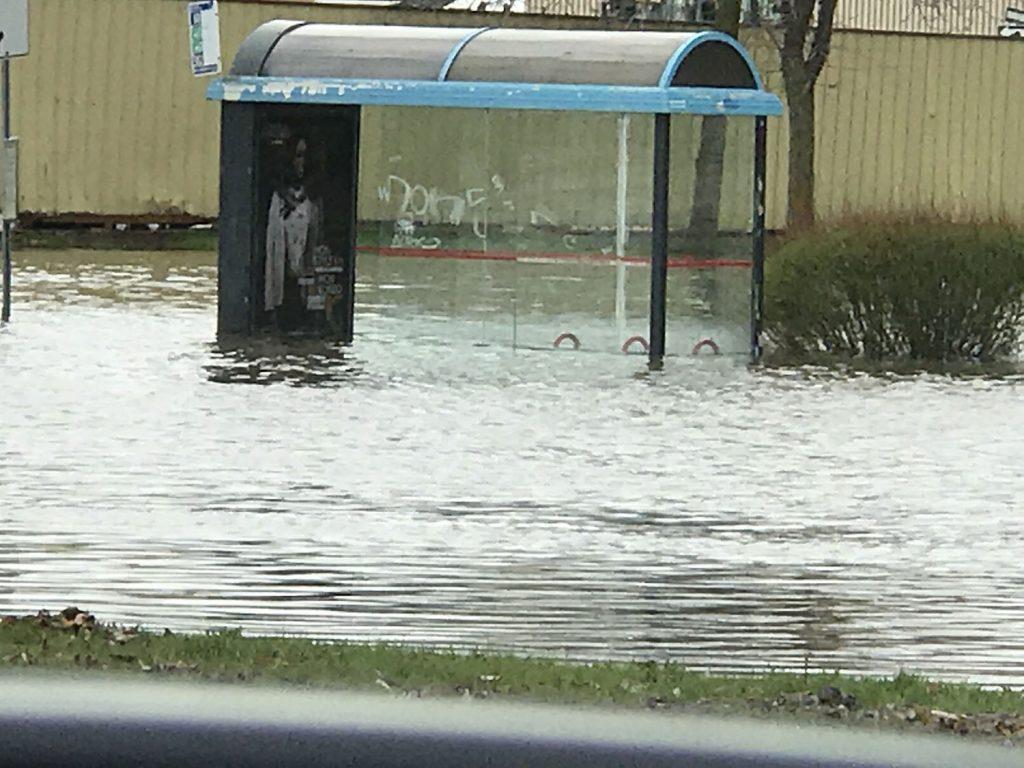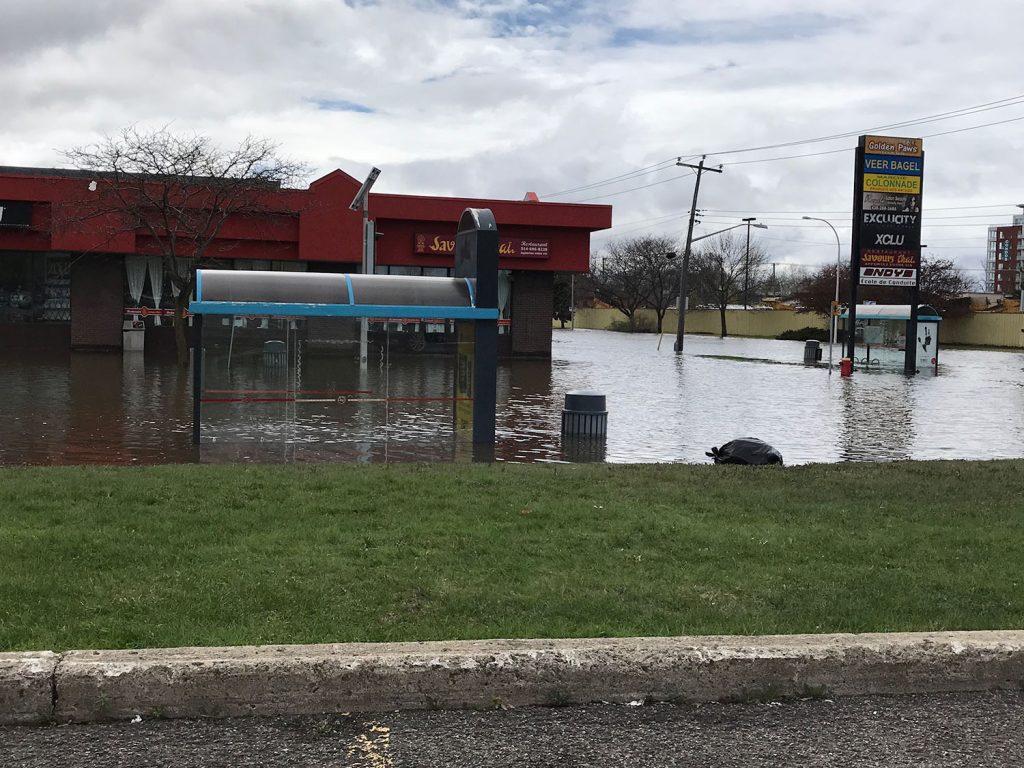 A family that I know has been evacuated from their home, despite the fact that it was built on a high hill to avoid flood damage. Another friend's sister had to enlist the help of friends and the community to attempt to save her home with sandbags. Yet another is living at a hotel after she, her husband and the 'pumping people' could not get the water out of here home fast enough.
This is all happening so close to home, and yet we never really think that these things are going to happen to us.
And while all the advanced preparation in the world may not have been enough to save some of these homes, there are emergency preparedness measures that we can all take that make emergency situations a little easier to navigate. That's why I am proud to be partnering with Duracell, who has teamed up with the Canadian Association of Fire Chiefs (CAFC), to help ensure that Canadians are prepared for an emergency situation.
Sometimes the emergency that we are preparing for is a 'simple' blackout (which can be less than simple if you've ever gone several days without power).  Sometimes, the emergency is so dire that the most important thing to think about is preserving human life, which at the end of the day, is what matters most.
Did you know that people who are prepared to sustain themselves for at least 72 hours after a disaster make it easier for first responders to help those who urgently need it?
One of the easiest ways to prepare for an emergency is by creating an emergency kit, and although most people know about the idea, even though Canada was hit hard with various emergencies in 2016,  a survey conducted by Duracell tells us that only 34% of Canadians report having an emergency kit at home.
We actually do have one in our vestibule ( close to the front door, where it should be), but to be honest, it's lacking. We 'borrow' things from it (e.g. flashlight) and don't always return them.  Worse yet, while we continue to use the flashlight from time to time, we haven't actually placed extra batteries in the kit, which is why I went out and stocked up on a few relevant sizes of Duracell batteries this week! I will also add that it is my honest belief that NOT all batteries are created equally and your emergency kit is definitely not a place where you should be willing to trust a lesser-quality battery. Duracell has this expression that #TrustIsPower and let me tell you, that in my emergency kit, I want a battery that I can trust.
As for some of the other contents, I was toying with the idea of keeping a checklist inside my emergency kit with a few things to gather from around the house in the event of an emergency. For example: medication (instead of actually keeping it in the kit), even a can opener that can easily be grabbed from a kitchen drawer,  etc. Apparently this is NOT advisable because in the event of a "You have to leave NOW emergency, there won't be time to gather those objects.
So what does one include in a kit? You can use this checklist provided courtesy of Duracell as a guide. Feel free to print it out for your personal use!  Remember not to dismiss things like 'local map', thinking that you can always use your phone or GPS…If you don't have power, or power is limited, you'll want to be saving that cell phone battery power for emergency communications only.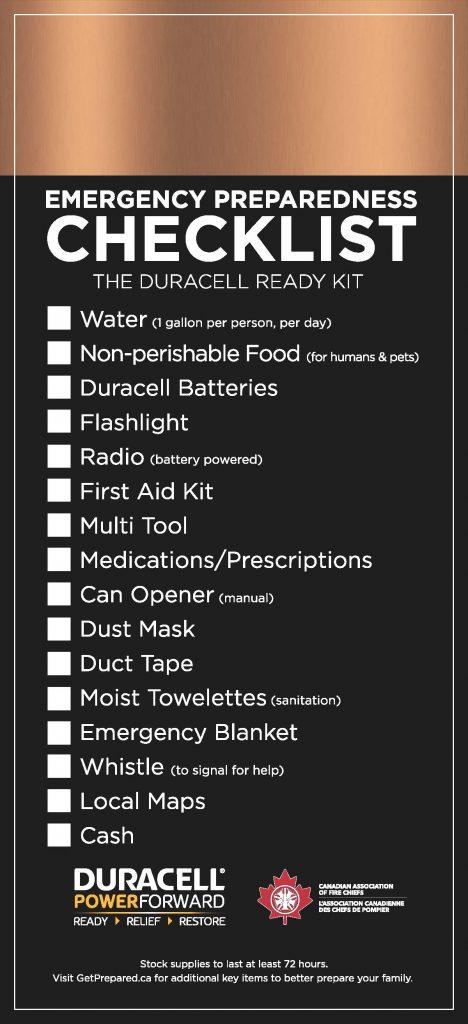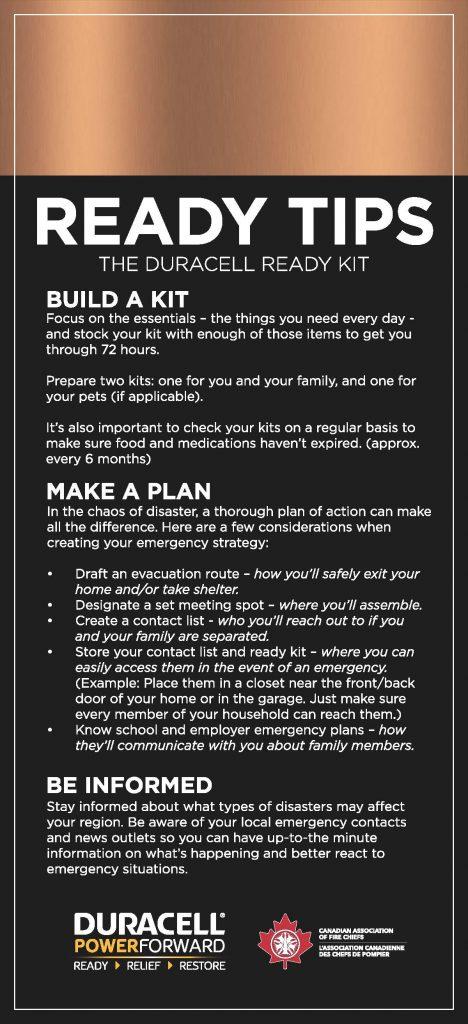 I would like to add that in addition to this great list, I believe that because we rely so heavily on our cell phones, I believe that the relevant charging cables, blocks & cell phone power packs should be part of everyone's emergency kit.   That said, be sure to go into your kit and charge your chargers every so often and charge them, as these can lose their charge.
So my add-on checklist would include:
charging cables, blocks & cell phone power packs (Don't forget the charging cables for your power packs! These may be different than the ones for your phones.)
headlamps (in addition to your flashlight) so you can have hands-free light
batteries for the headlamps
hand, body and /or toe warmers ( like the kind you use for skiing
contact lenses, if applicable
sharpies and pens
zipper-seal storage bags
photocopies of all eyeglass/contact lens prescriptions, if applicable
a list of any prescription medication
Finally, I want to add that having an emergency kit in your car ( including chargers and backup batteries), especially during the winter months, is an excellent idea. Just ask anyone who spent the night out on Highway 13 a few months ago….
So…Do you want to see how I am doing with my emergency kit?
Here is what I have accumulated for mine so far: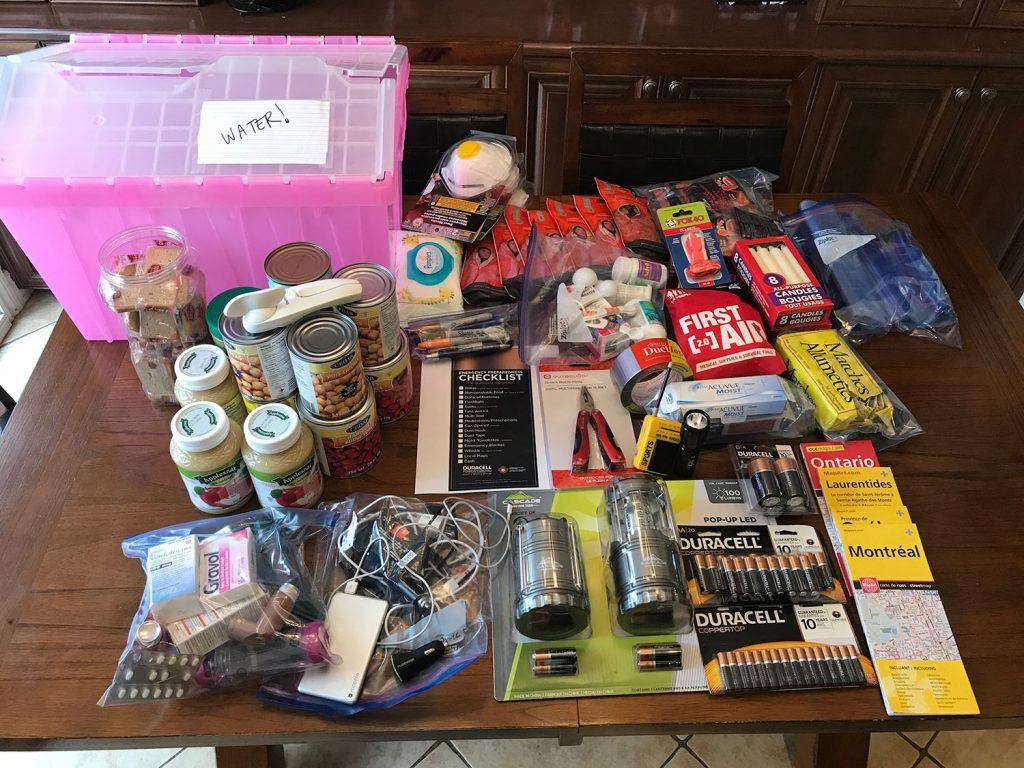 If you are looking for more information on getting prepared for an emergency – you can get excellent (and up to date) info  on the Government of Canada website at www.getprepared.gc.ca/index-en.aspx.
Until then, I encourage you all to prepare your own kits!
Wising you a safe and dry day,
Tanya
Disclosure: As with all sponsored posts, I will only ever share with you products and/or services I believe in. All opinions contained within are my own and cannot be bought