As of you know, my daughter has been helping me to review the fabulous dolls from the Hasbro's fabulous new Princess Collection.
We have already shared our fantastic experiences with Royal Shimmer Rapunzel & Royal Shimmer Ariel 🙂  The third doll that we received was Tiana.
We used the occasion of the review for my daughter to watch Disney's The Princess & The Frog AGAIN. I was working late that night so I asked her about it the next day:
What do you think about Tiana?
She is hard-working,  she tried hard to get what she wanted and she ended up making it (her restaurant) nice
Yes.She.Did.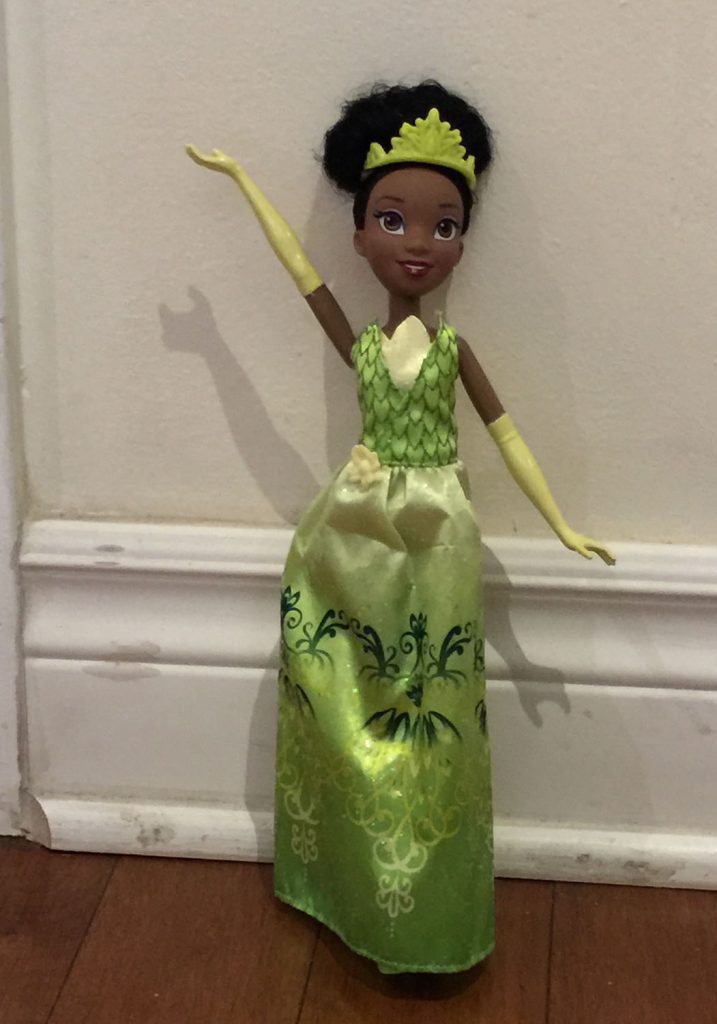 Tiana is the embodiment of ambition and making your dreams come true-She had dream and she made it happen ( despite a few hiccups along the way;) )
I am particularly fond of Tiana as I see her as entrepreneurial, and as far as I am concerned most entrepreneurs are in the business of making their dreams come true:) They do this through hard work, perseverance and ambition –  What a wonderful example to set for our children 🙂
My daughter also found Tiana particularly beautiful…
I like Tiana's hair, tiara and love her dress
Ambitious Tiana leads by example in teaching our daughters to DREAM BIG PRINCESS 🙂
Wishing you a weekend of DREAMING 🙂
Tanya