Balloons everywhere, twinkling lights and families walking together at twilight.  Sounds magical, doesn't it? That's because it is…and it's not at Disney World, folks, it's right here at Parc Jean Drapeau on October 13th.
It's the annual Light the Night walk held by the Leukemia & Lymphoma Society of Canada (LLSC).
My family & I will be walking together with a very special little lady, the 7-year old daughter of an old friend and one of the Society's Honoured Heroes for 2011. Leah Knecht is with us today thanks to the advances & research made possible through the efforts of LLSC.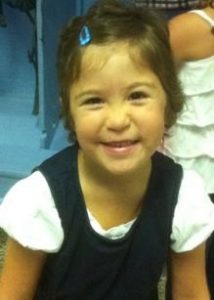 Two years ago, at the tender age of 5 years old, she was diagnosed with Leukemia (AML). Suffice it to say that Leah is a trooper and after 6 months of living in a quarantined room at the Montreal Children's Hospital and 5 rounds of chemotherapy, she has been in remission since February 2011.
Were it not for LLSC, Leah may not have been able to be where she is today: thriving, back at school, giggling with friends and enjoying life with her family.
You can read more about Leah at: http://www.lightthenight.ca/mon/localchapter/patients
Understandably grateful to LLSC, Leah's family have dedicated themselves to fundraising for the cause. Leah's father, a talented singer & songwriter wrote an incredibly touching and beautiful song called Dream Your Dreams. Have a listen and watch the video right here…and see if you can resist the purchase on iTunes for $0.99. A portion of the proceeds of each sale are donated to LLSC.
So many of us have been touched by blood cancers.  Thanks to LLSC, many patients hear words of hope such as "treatable" & "curable". Unfortunately, not all do.  We have come a long way but there are still miles to go…Why not start with a fabulous family stroll on October 13th?  My family will be there walking right alongside Leah and we'd love it if you would join us!
It will indeed be magical, with all participants carrying an illuminated balloon; survivors carry a white one, supporters carry a red one, and people walking in memory of someone carry gold.
If you can't make it to the event, please know that you can always support the initiative by making a donation as small or as large as you wish.  If you'd like to sponsor Leah & her "helpers" Please click here .
Ready to join us for a walk?  Sign up right here!
Watch this video to learn more about Light the Night:
The schedule for the evening's festivities is as follows:
5:30 pm – Register: Get your incentives and your balloons*
5:30 pm – 6:30 pm – Snacks, music and games. Fun for everyone!
6:30 pm – 7 pm – Remembrance ceremony
7:30 pm – Walks begin
9:00 pm – Check presentation
Until 9:30 pm there will be music, entertainment and food!
* All balloons must be collected the night of the event, just before the walk starts. Red balloons are in the tent balloons, and white and gold balloons are in the tent Mission.
Don't forget to Like Light the Night on Facebook & Follow @LightTheNightQc on Twitter 🙂
Looking forward to seeing you on October 13th!
Tanya