Since we celebrate Autism Awareness Day this week, it is the perfect time for a #LifeOnTheSpectrum Twitter Party!
A child wandering off and getting lost…or worse, G-d forbid, is any parent's worst nightmare.
For parents with a child on the Autism Spectrum, the fear of wandering / bolting / elopement is ever-present.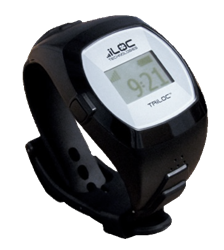 That's why so many families with a loved one on the Spectrum are thrilled to learn about the TRiLOC GPS locator, the ONLY waterproof, lockable, wrist-worn GPS locator that uses both 3G/4G AND Bluetooth 4.o Technology.
The GRAND PRIZE for our Twitter Party will be a TRiLOC GPS locator & a 12-month service plan!!!
I will be co-hosting with the fabulous Linda Mastroianni of @Speaking_Autism who knows all about the challenges of #LifeOnTheSpectrum SO…please consider this your invitation!
Please RSVP in comments section below!
#LifeOnTheSpectrum  – TWITTER PARTY!!!
Thursday, April 3, 2014
8:00-9:30 PM EST
Open to Canadian Residents only

With loads of prizes to be won,
Talking #LifeOnTheSpectrum has never been so much fun!
@Speaking_Autism & I will be tweeting away
Talking living & safety & how to get through the day 😛
Join to get some great tips or simply to chat
Join & share your own wisdom- We welcome that!
Tweet from wherever you are & however you're dressed
In comfy pajamas is probably best!
Invite all your Tweeps! Please feel free to share!
8PM is the time that you should be there
#LifeOnTheSpectrum is the hashtag to Tweet
So be sure to set up a stream in Hootsuite!
Special Thanks to the following companies for supporting Autism Awareness by providing prizes for our #LifeOnTheSpectrum Twitter Party!:
iLOC Technologies for the TRiLOC GPS Locator & 12-month service plan (You can read about it on Linda's Blog by clicking here)
McDonald's Canada for a whole bunch of $25 gift cards (Ten of them to be won!)
Target Canada for a $50 Gift Card, and
Starlight Foundation for 2 Special-Edition Beario Teddy Bears (Designed by a child with Special Needs!  You can read more here)
Looking forward to partying with you on Thursday night!
Tanya (a.k.a. @montreal_mom)