As the entire country is gearing up to celebrate Canada's 150th, LEGO has put together an awesome initiative encouraging young minds to build their vision of the City of Tomorrow.
This weekend, kids throughout the country will be able to visit  Toys "R" Us locations and build something that they envision in their 'City of Tomorrow'. LEGO wants to inspire kids to think about what will make Canada's future cities better, brighter, and even more fun 🙂
There will be an exciting Virtual Reality station, as well as a giant build table, stocked with thousands of LEGO CITY bricks so kids can bring their ideas to life. At the end of the weekend, each store will have their own LEGO City of Tomorrow.
In addition, parents can share photos of their kids' creations in order to enter the LEGO City Of Tomorrow Contest, for a chance to win a trip for four to Ottawa for the Canada 150 celebrations on July 1st !  Click HERE to ENTER the contest.
It's worth mentioning that I was the lucky recipient of a special #LEGOCityOfTomorrow kit that included my very own LEGO figurine and a builder's ID badge 🙂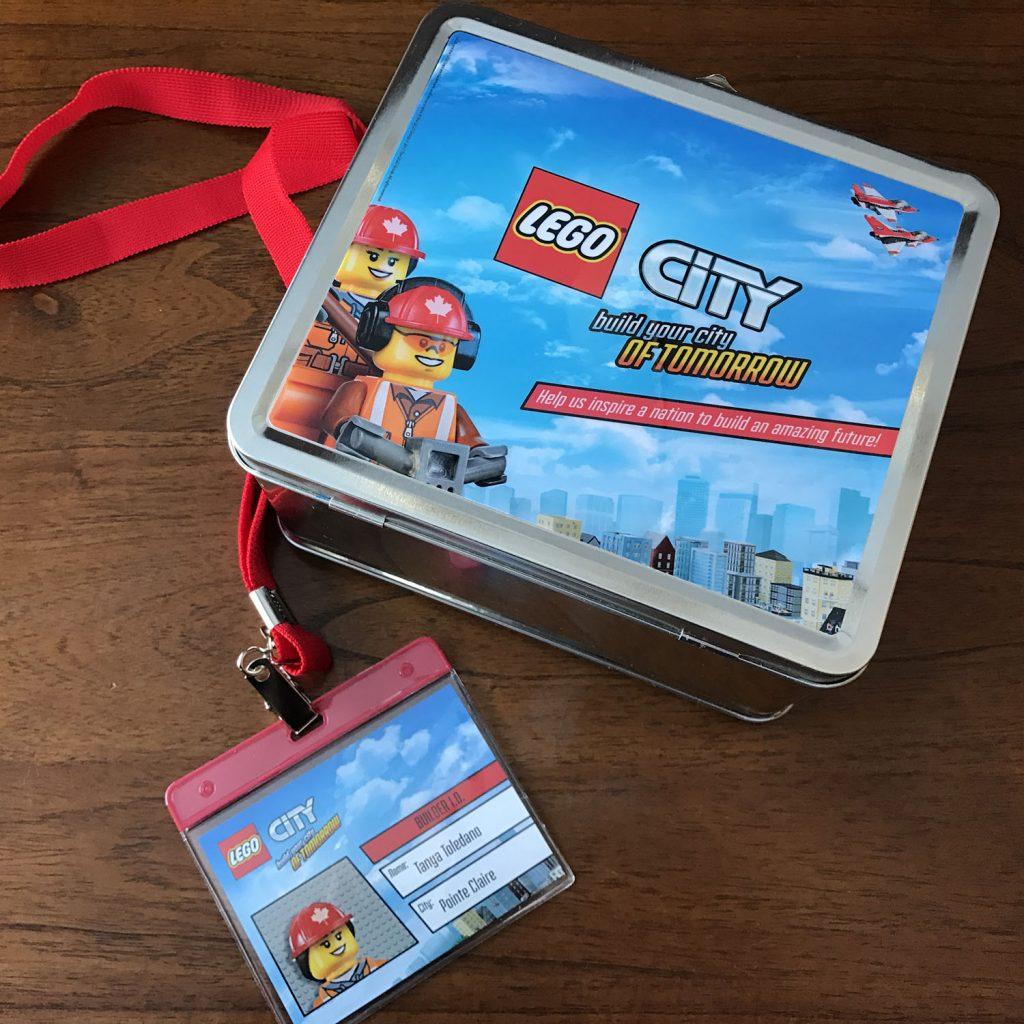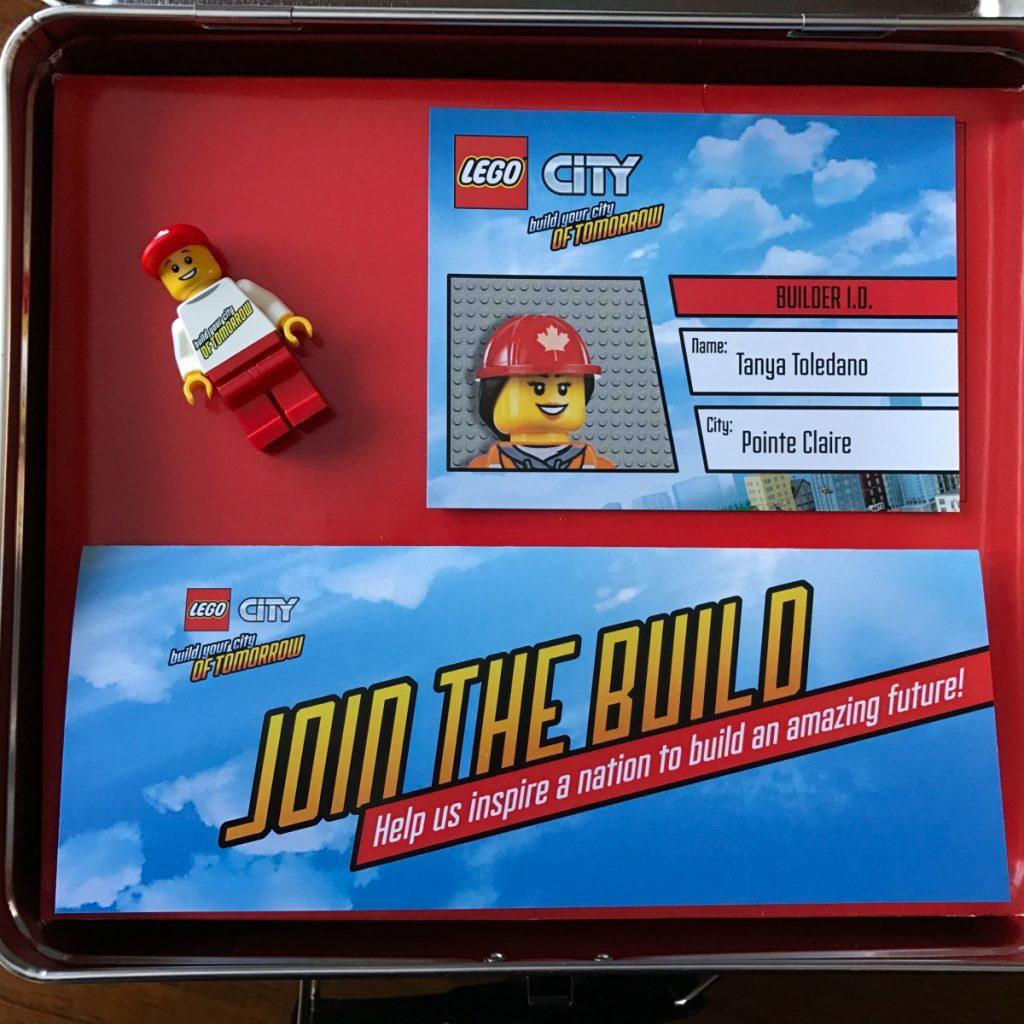 My daughter put my little figurine to good use to start building a hospital which she is adding to her own little city which thus far sports a fab restaurant.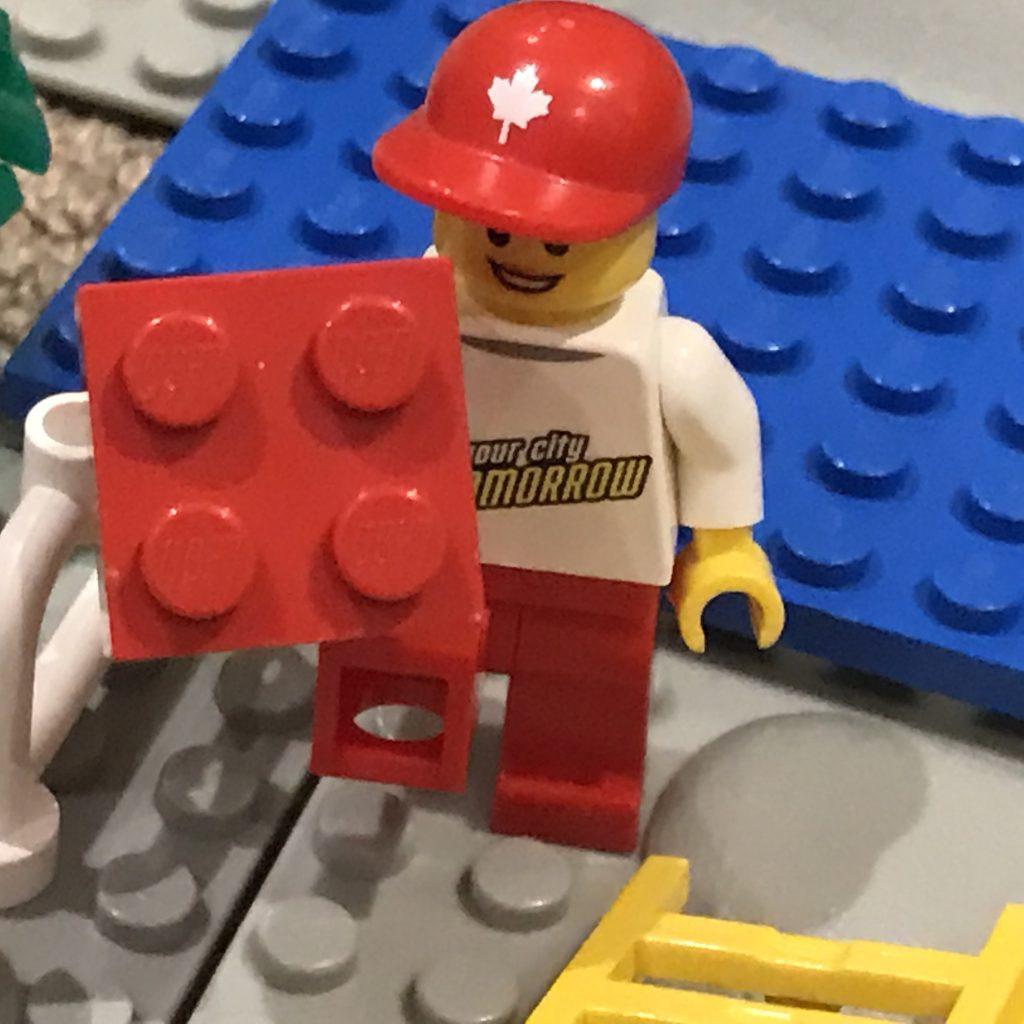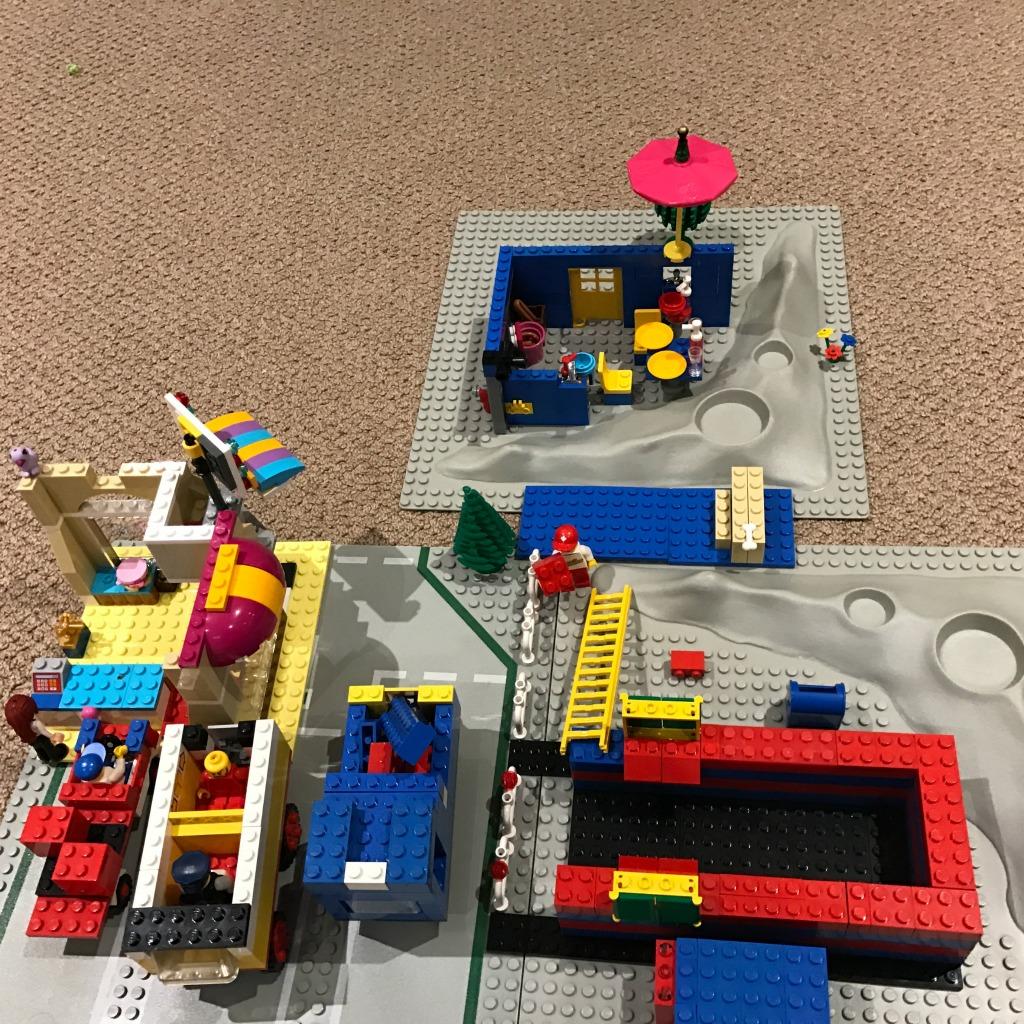 What will your child build?  It can be an incredible building, a beautiful park or even a robot… Anything that their imagination can come up with!
Wondering Where to go & When?
ALL Canadian Toys'R'Us stores will be hosting this event from 11AM – 3PM Saturday April 8 and Sunday April 9 ( NOTE: In cases where the store usually opens at Noon on Sunday, event will begin at Noon on Sunday)
Mark your calendars to take the kids to this Fun & FREE event that encourages kids not only to dream, but to build what they envision.
Gotta Love LEGO….Right???
For more information on the Build, CLICK HERE.
Wishing you an inspiring day filled with dreams and vision,
Tanya