We had some leftover turkey breast from our Passover Seder and I wanted to use it up in a creative way.  I luckily had a brand new package of my favourite Shawarma spice which happens to Kosher for Passover!  If you don't have some on hand, you can likely whip something up – just look for some spice recipes online.  Alternatively, use a blend of spices that you find appealing…it will still come out great!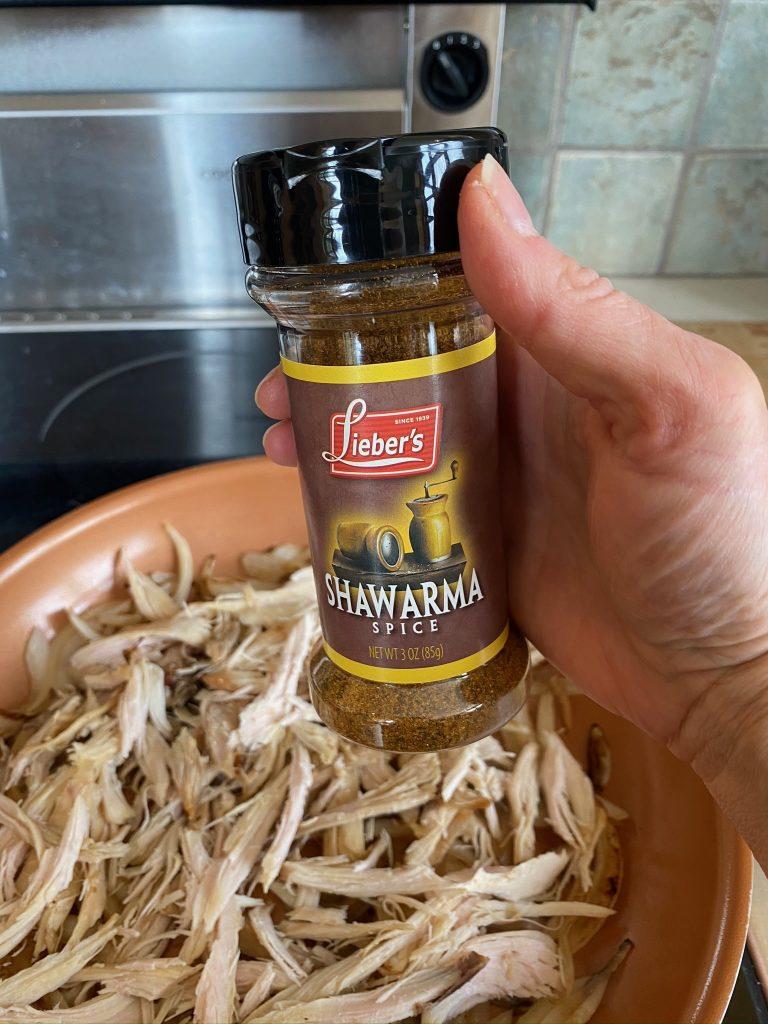 Here's the recipe and how I prepared it.  You can play with the quantities depending on what you have on hand. It would be difficult to mess this up.
Ingredients
1 large onion, sliced
1/3 ( approximately) leftover cooked turkey (any turkey meat will work, including breast meat)
Shawarma spice to taste
Water (approx 1/2) cup
1-2 Tbsp olive or vegetable oil
Lettuce leaves, washed and dried (for serving)
Method
Shred leftover turkey and place in bowl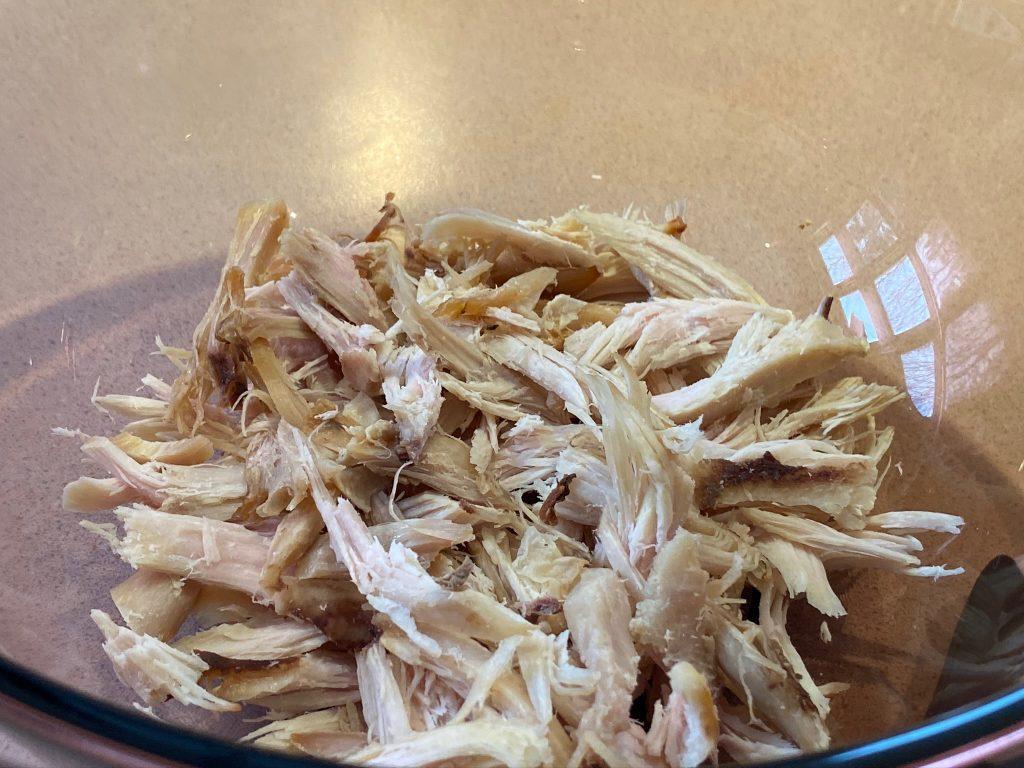 Sauté onions in oil until caramelized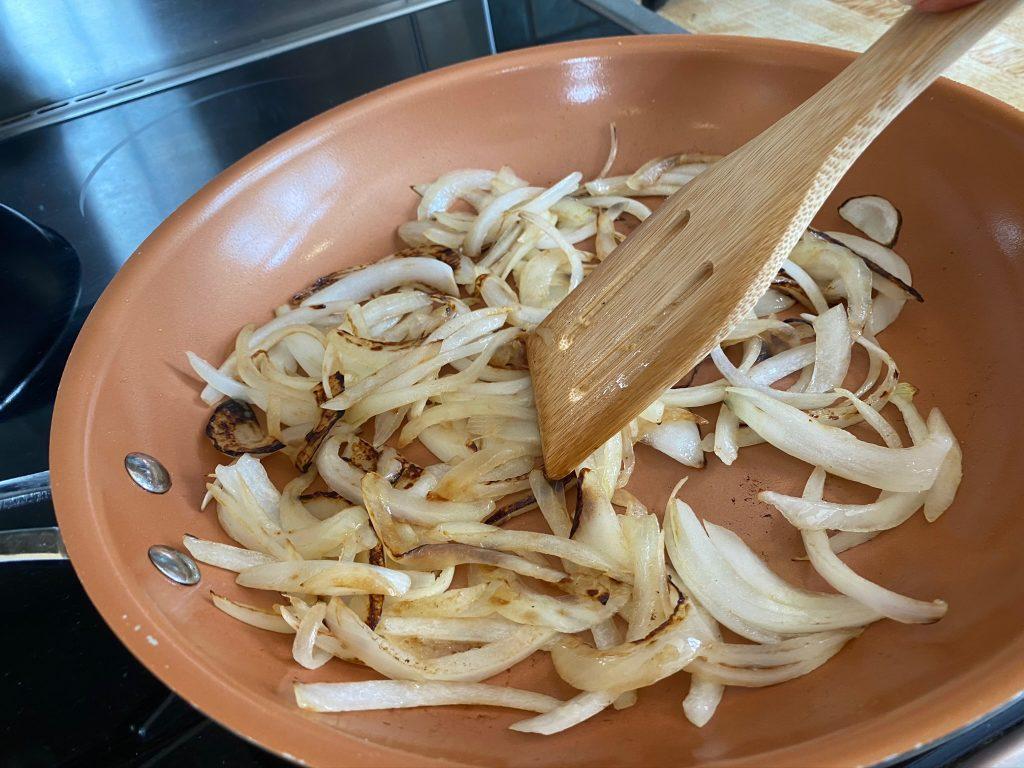 Add shredded turkey and toss together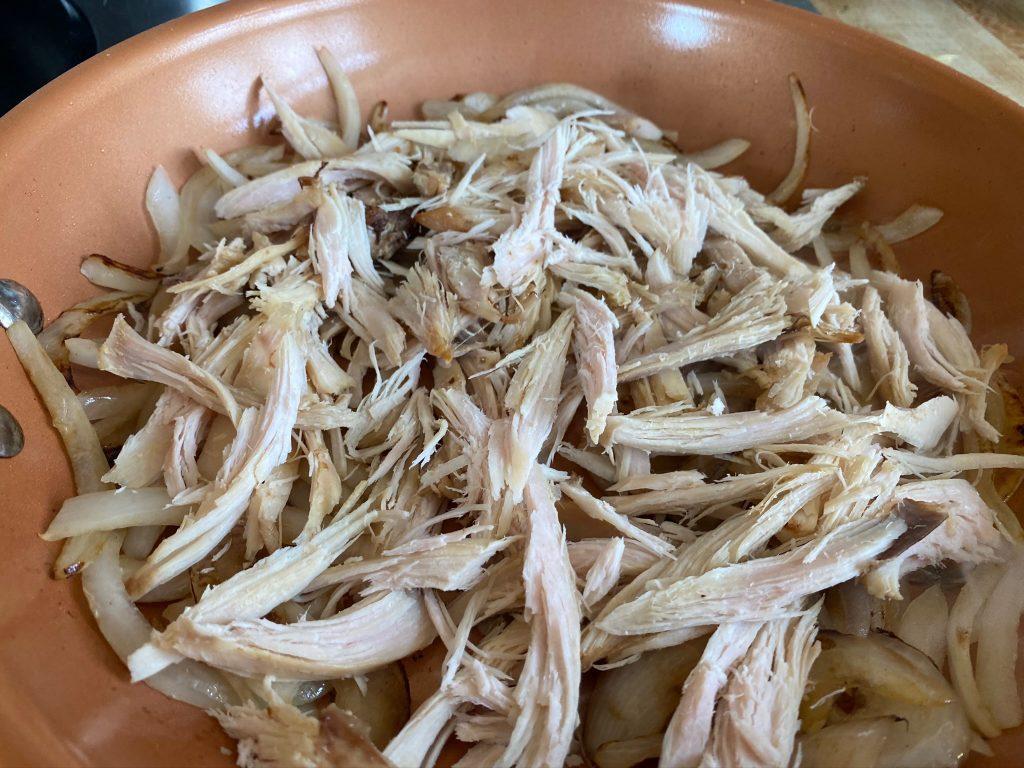 Sprinkle with Shawarma spice, to taste, and toss until heated through.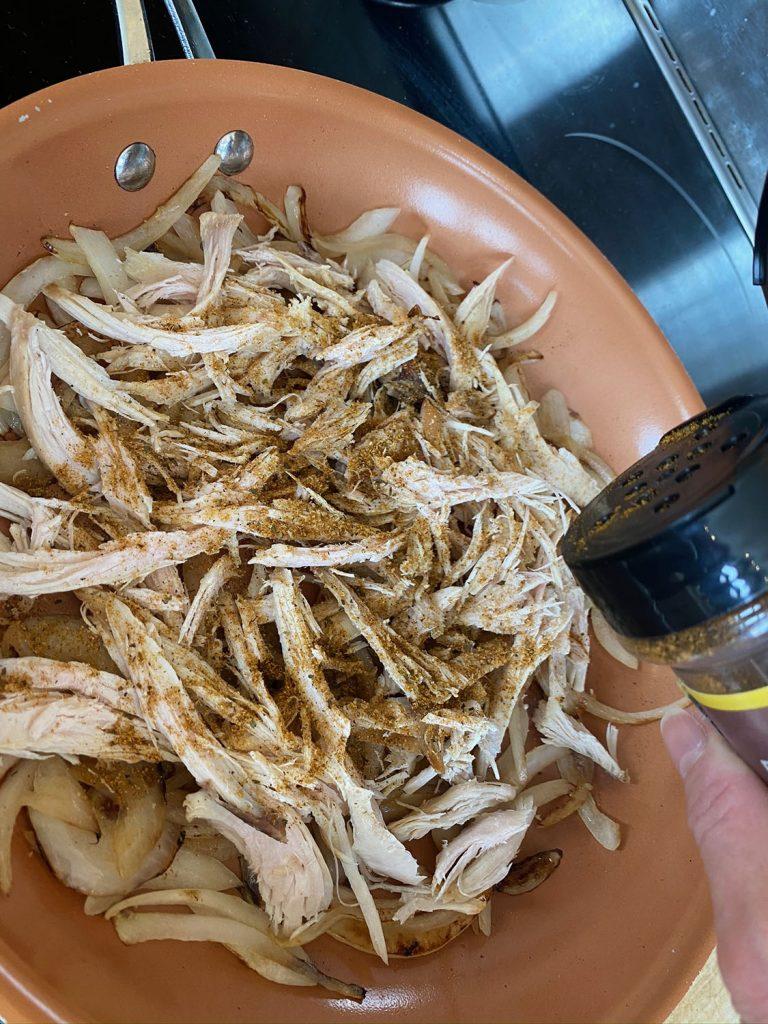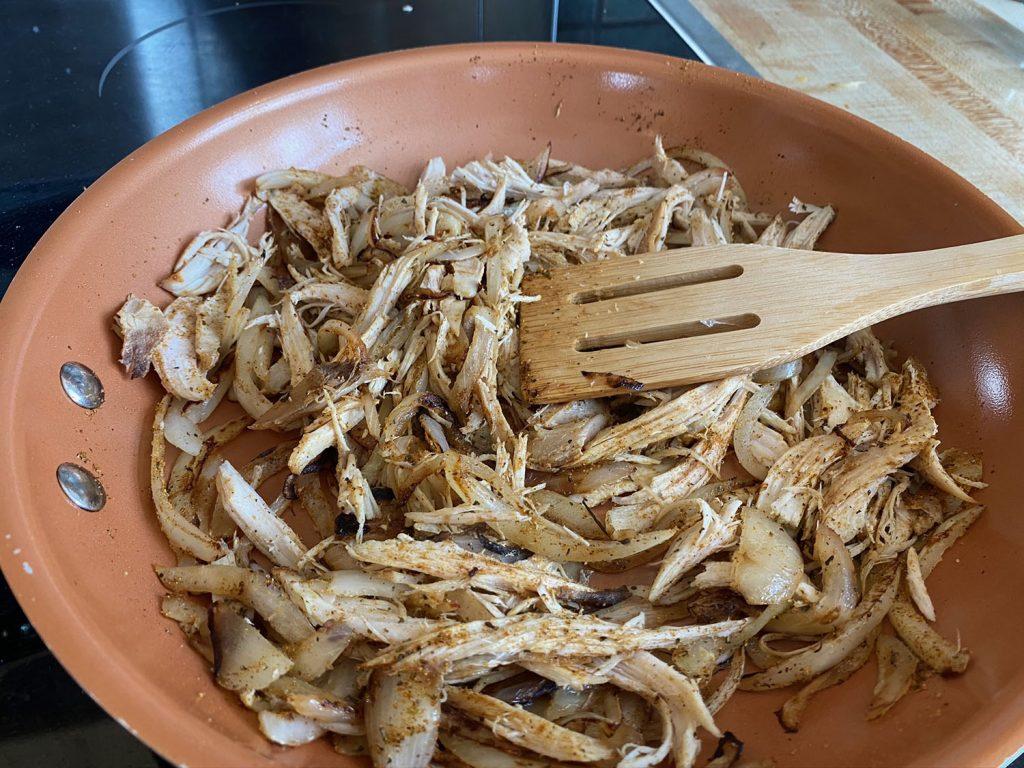 Add water to pan (use your judgement, I added about 1/2 cup – this will add some moisture into the dish without making it soggy)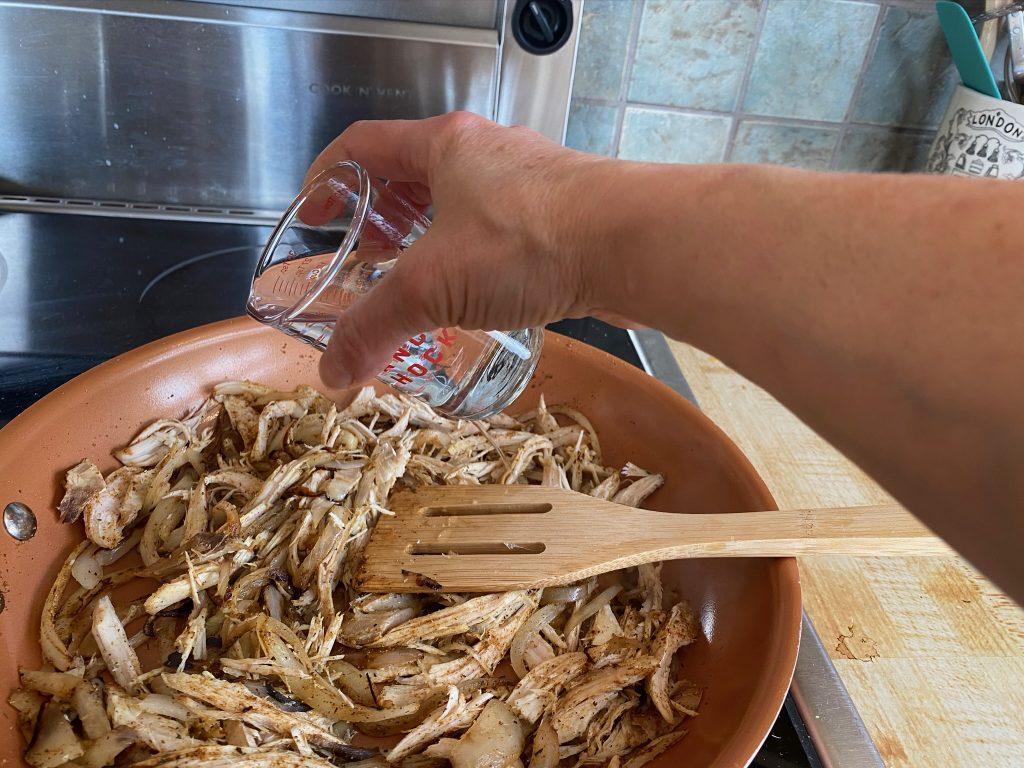 Toss together, cover and reduce heat to medium low for 2-3 minutes, keeping close watch so that it doesn't burn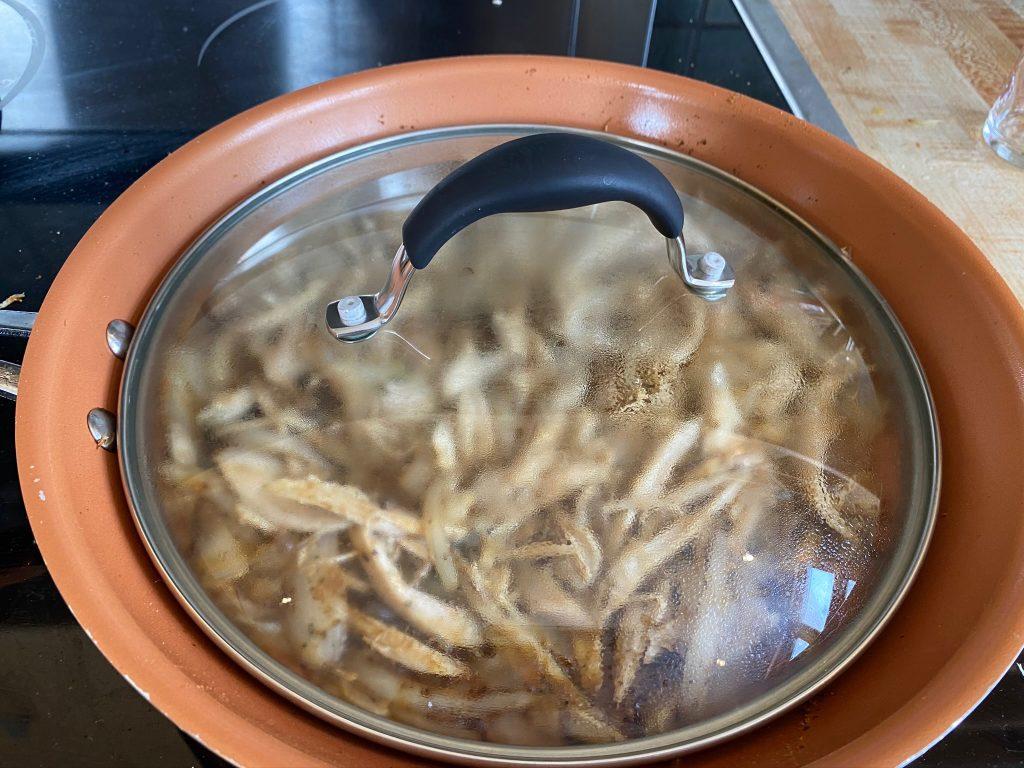 Spoon into lettuce leaves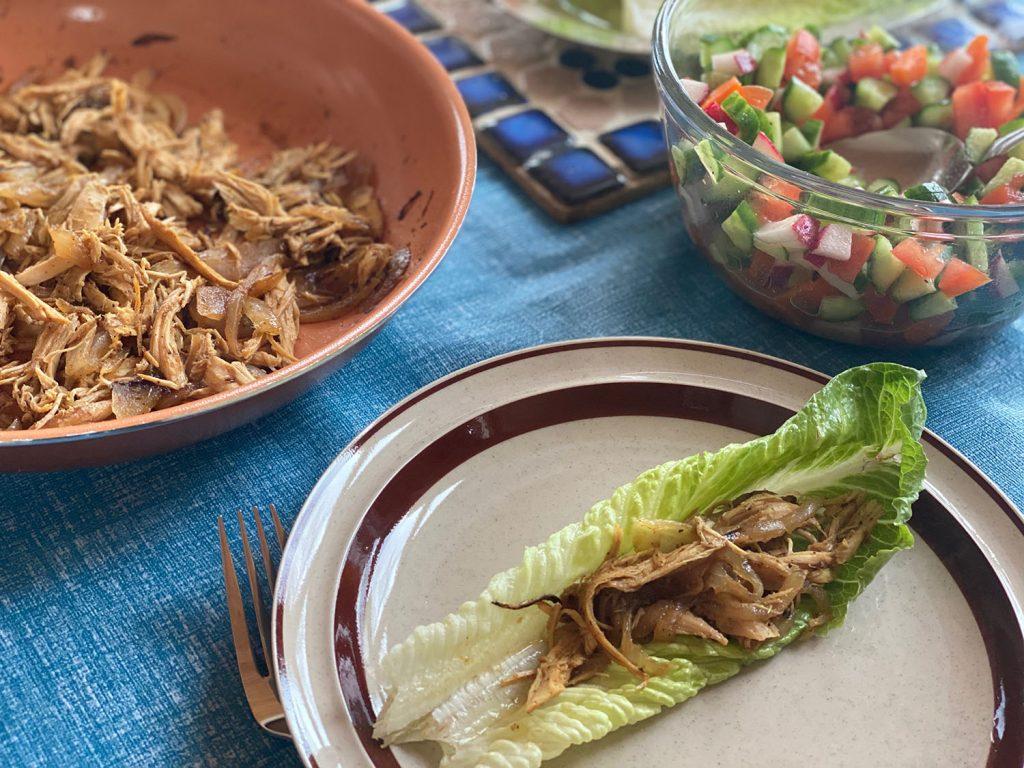 Top with chopped mediterranean-style salad and enjoy!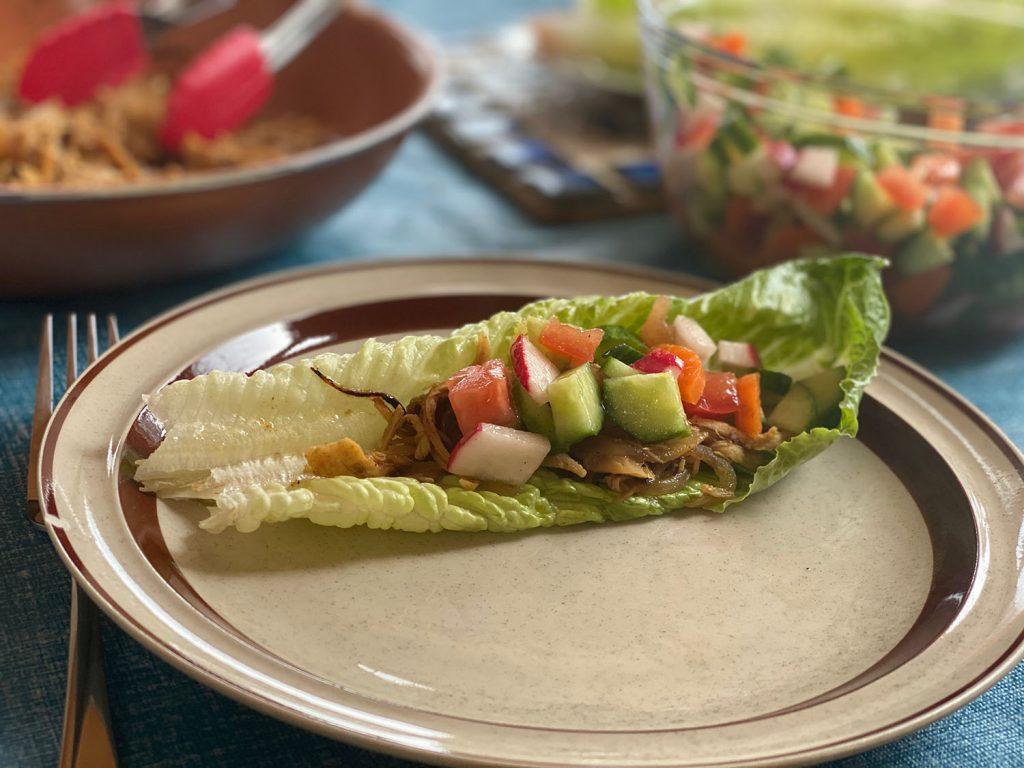 My family loved it- I hope yours will, too 🙂
Tanya