Last night, although things were hectic, we were determined to try out the new La Diperie location in DDO. Although I'd (of course) heard of La Diperie, we had never actually made it out to the location in the city.
For those unfamiliar with the concept- here it is:
They offer 1 flavour of ice cream: Vanilla Soft Serve.
Choose from 24 flavours of chocolate dip…yes, 24! (Optional, but kind-of the point!) 
Choose a topping ( can also choose 2- 1 side / 1 side)  (Also optional, also kind-of the point!) Note: there are more toppings than shown here- some were in use & there are more on the other side of the dipping station!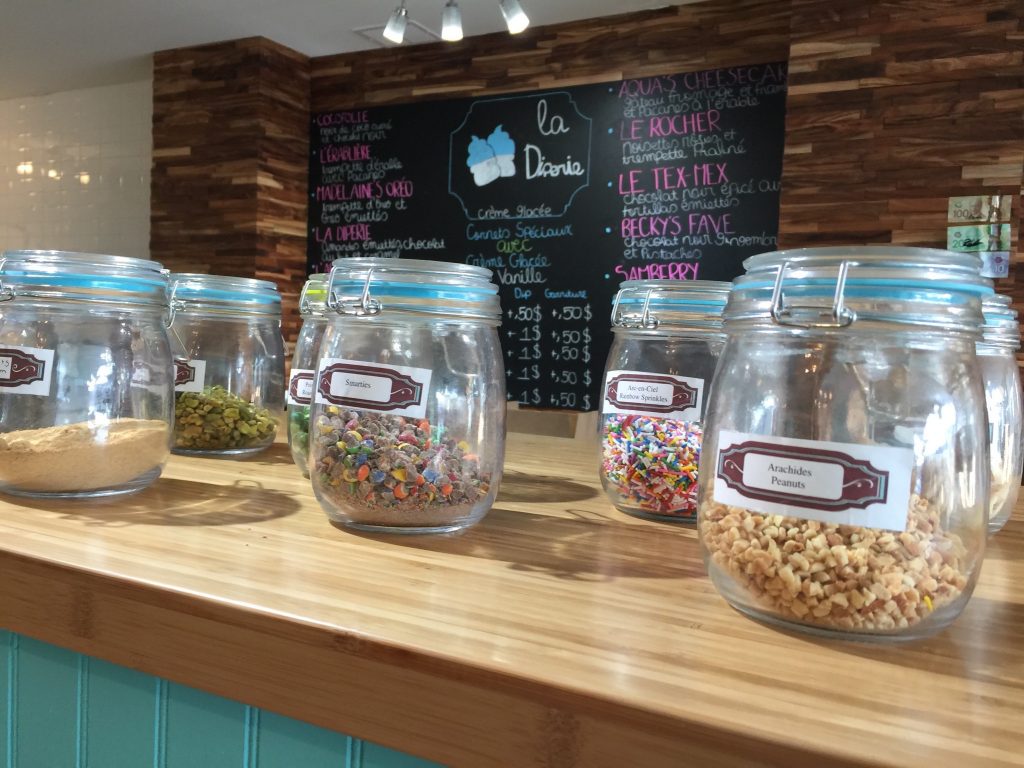 Once you've been served, take a pic of your cone against the wall (Entirely optional but so much fun! – You can see all 6 of ours below!) 
ENJOY!
If you're wondering about prices, it was better than we'd expected!
A small (which is NOT small!) goes for $3 +$1 for your dip +$0.50 for your topping : Total $4.50  A mini is $1 + dip + topping, Total $2.
A few DipTips:
The servings are generous.  We we got smalls for everyone – 2 kids with healthy appetites could not finish. I finished but I pushed myself… They also have mini servings, which I was originally thinking were too small, but they're actually not.  The staff at La Diperie explained to me that sometimes people will buy multiple minis…#GoodIdea
Bring CASH.  La Diperie is currently only accepting payment by cash.
We arrived just before 7 PM, There were only a few people there.  By the time we had been served, the place began to fill up and before we left the line was out the door!  We were advised that the nights are insanely busy, so if you've got younger kids ( or a generally impatient bunch) try going a little bit earlier ( 6:45 / 7PM)
What did we have?
70% Cocoa Chocolate Dip with Oreo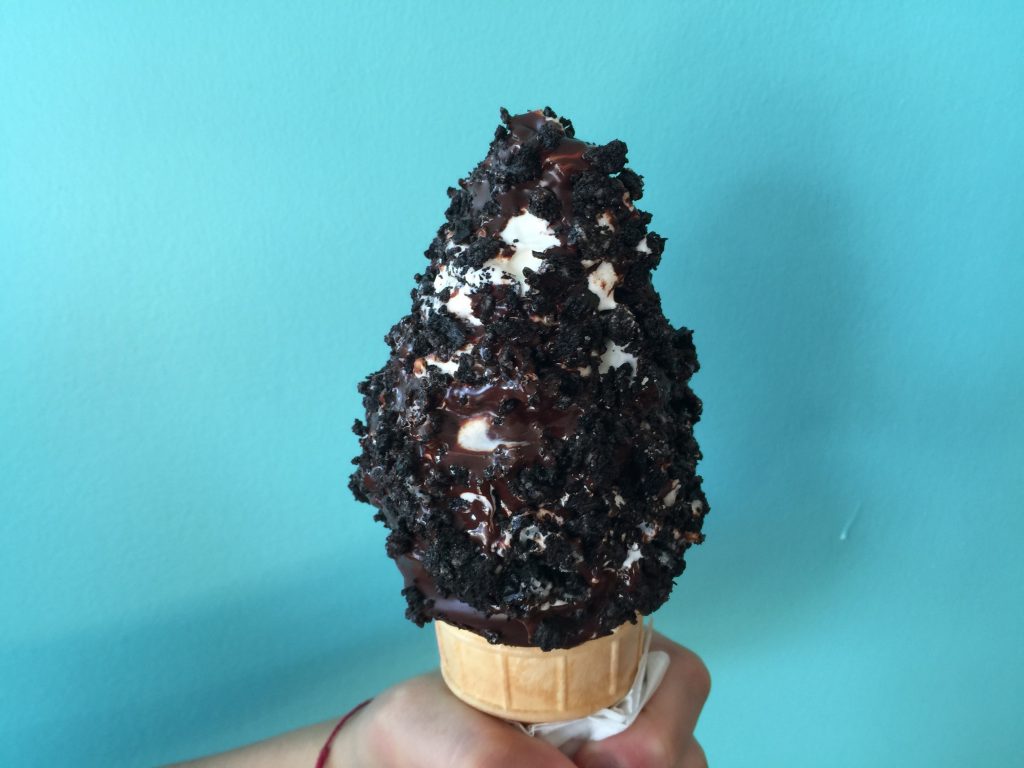 Lemonade Chocolate Dip with Kit Kat & Oreo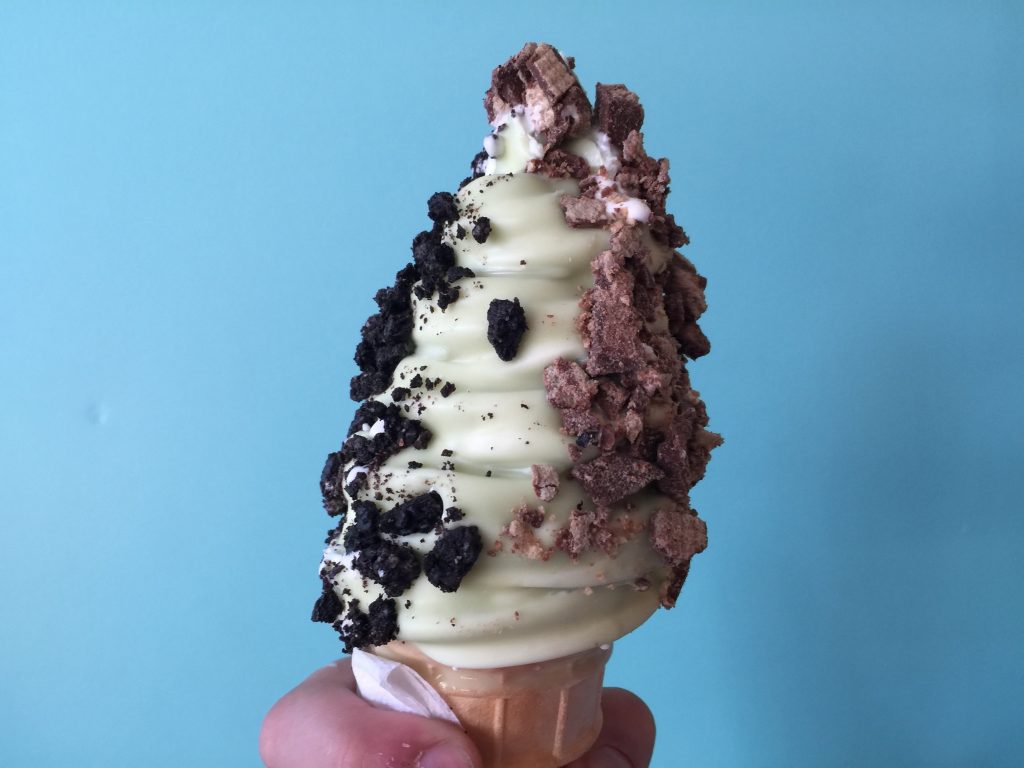 Hazelnut Chocolate Dip with Hazelnuts & Pistachios
Dark Mint Chocolate Dip with Oreo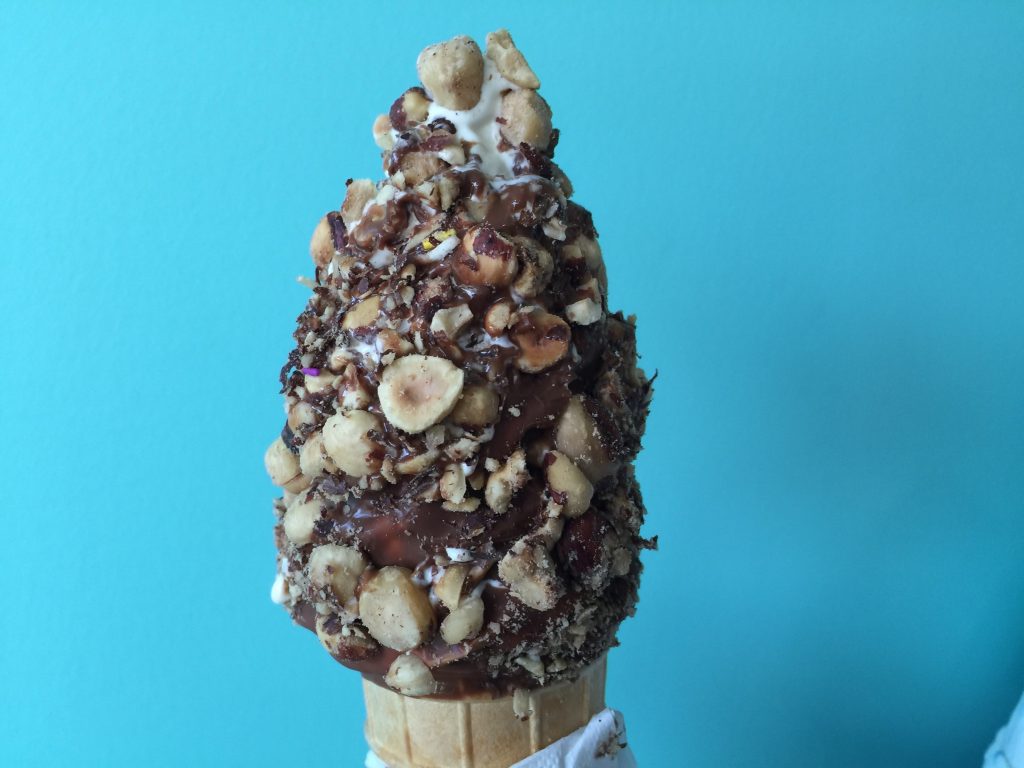 Hazelnut Chocolate Dip with Almonds ( that was mine- Outstanding!)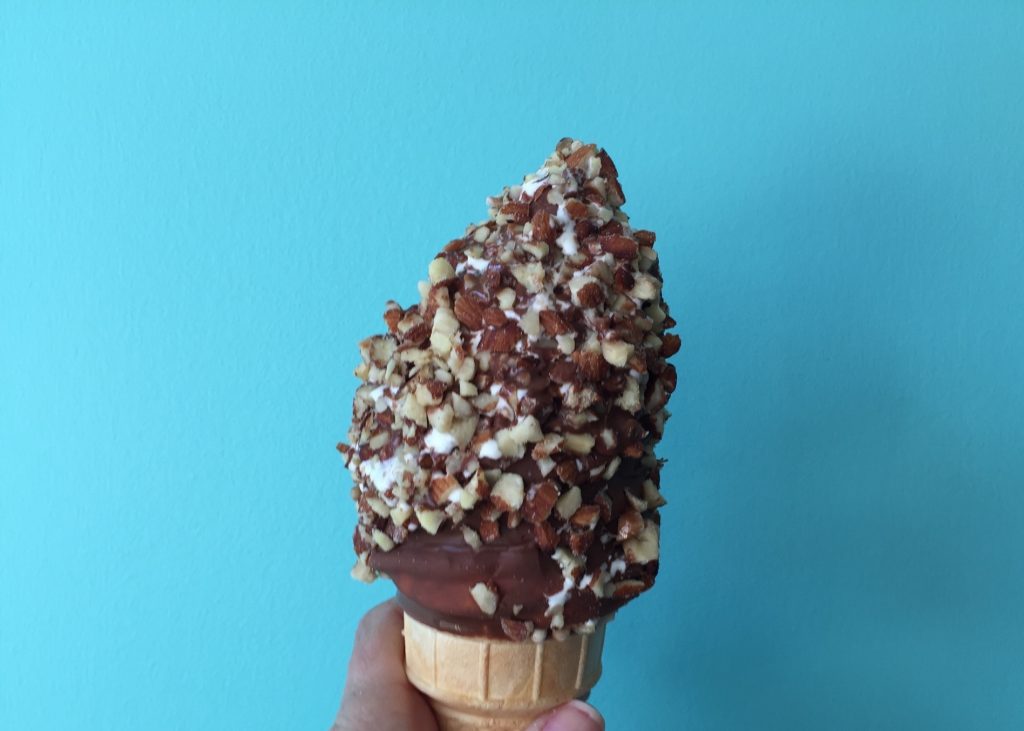 70% Cocoa Chocolate Dip with Turtles ( Hubby took his in a cup- portion was larger, but he'd already started eating!)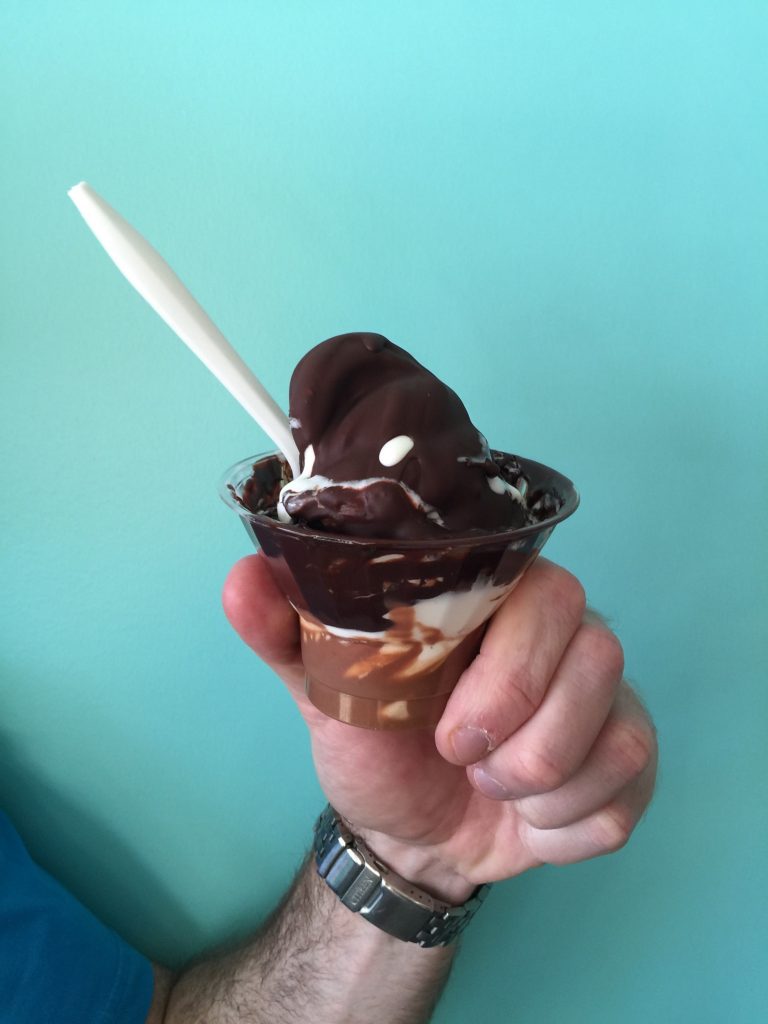 We loved it and this definitely placed as a special part of our #61DaysOfSummer!
Worthy of mention that the service was great, the staff are happy and smiling and ready to serve 🙂
If you'd like to check out La Diperie, they are located at 45 Brunswick in DDO, next to Aikawa.  Feel free to show them some love on Facebook 🙂
For those of you not in the West Island, there are also locations in the city on Pine & on Monkland as well.
Happy dipping!
Tanya