Along with all the excitement and anticipation surrounding the impending or recent birth of our first child, there is usually at least some degree of trepidation.  What will the birth be like?  Will I know what to do when the baby comes?  How will I know if something is wrong? What can I do to bond with my baby?
These are all normal questions and there are so many more.
I have discovered a fabulous resource for new & expectant moms called La Crème de la Prem.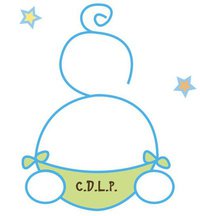 La Crème de la Prem offers a whole slew of workshops & classes from prenatal to infant massage and even CPR.  You can attend a pre-scheduled class and meet other moms or you can organize a group of moms you know and have them come to your choice location.
Founders Melissa Gentile-Menard & Cecilia Finoli-Pereira are two fabulous moms who also happen to be RN's who have worked in the Neonatal Intensive Care Unit (NICU) at the Jewish General Hospital. They also happen to be certified lactation consultants.
They initially founded La Crème de la Prem to offer support for moms of preemies once they had been discharged from the hospital. What ended up happening is that moms of full-term babies wanted to engage their services as well.
As a result, moms of both premature & full-term babies can now benefit from their fabulous courses & workshops!
La Crème de la Prem offers classes out of a private clinic in Côte-St-Luc as well in in the West island. They also offer private IN-HOME prenatal visits for moms on bed rest.
Their infant massage classes are a great idea for moms who want to get together with other moms and their babies. Baby massage classes are conducted in such a way that there is discussion taking place during the course of the workshop, so not only does the class serve as an opportunity to bond with baby, but also as an intimate support group of sorts, with two wonderful women RN's who are moms themselves right there to help guide you.
If you're looking for prenatal classes, they have a few coming up this summer:
7005 Kildare  (Santé Kildare) in Côte-St-Luc : July 19, 26 & Aug 2, 9 from 7-9 pm
3608 boul st Charles,  Kirkland: Aug 21, 28 & Sept 4,11 from 7-9 pm
You can contact them directly for further information:
Email: info@lacremedelaprem.com
Phone: 514.502.0986
You can also like their Facebook Page or visit their website at lacremedelaprem.com.
The women behind La Crème de la Prem are really la crème de la crème.  Check them out…you'll be happy you did 🙂
Wishing you a wonderful day!
Tanya