It's no secret that I absolutely love projects that teach kids about giving back to the community.  That's why when I was asked to be the Ambassador for this year's Kellogg's Rice Krispies #TreatsForToys campaign, I was happy to jump on board 🙂
If you haven't yet heard of #TreatsForToys, it's a wonderful initiative whereby you can create a toy out of Rice Krispies treats , snap a photo, upload it to treatsfortoys.ca or share it on social (Facebook, Twitter, Instagram or Pinterest) using the hashtag #TreatsForToys and for every such share, Kellogg's Rice Krispies will donate $20 to the Salvation Army for the purpose of purchasing a toy for a child in need (up to a maximum of $30,000). Can you say LOVE????
This project allows you to
1- Have fun with your munchkins while brainstorming treat-toy ideas, and then when actually making and decorating them.  You can even add a layer of fun setting up fun backgrounds and props for your photo to be shared on social 🙂
2- Teach your kids about giving back to the community in a way that actually allows them to feel like they are the ones doing something to make a difference for a child in need
3- Enjoy a delicious Rice Krispies treat when you're done sharing 😉
…and all from the comfort of home 😉
On of my favourite creations is this hockey jersey.  While not a 'toy' per-se, the hockey jersey is definitely a coveted holiday gift!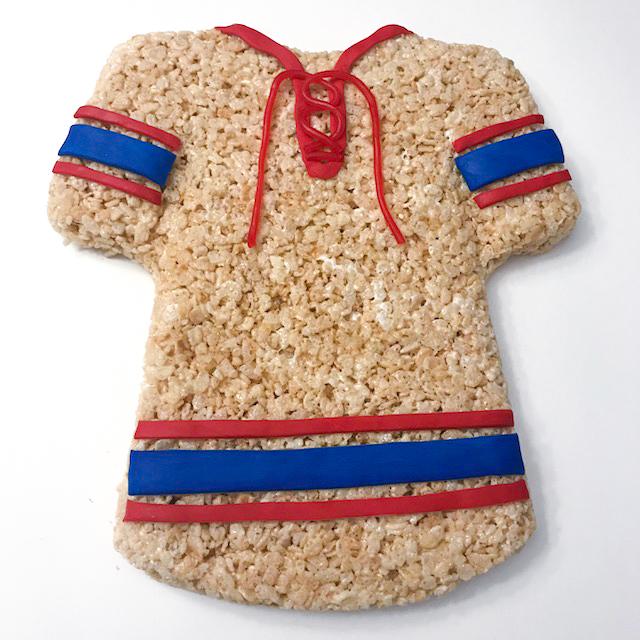 Here's how I made it :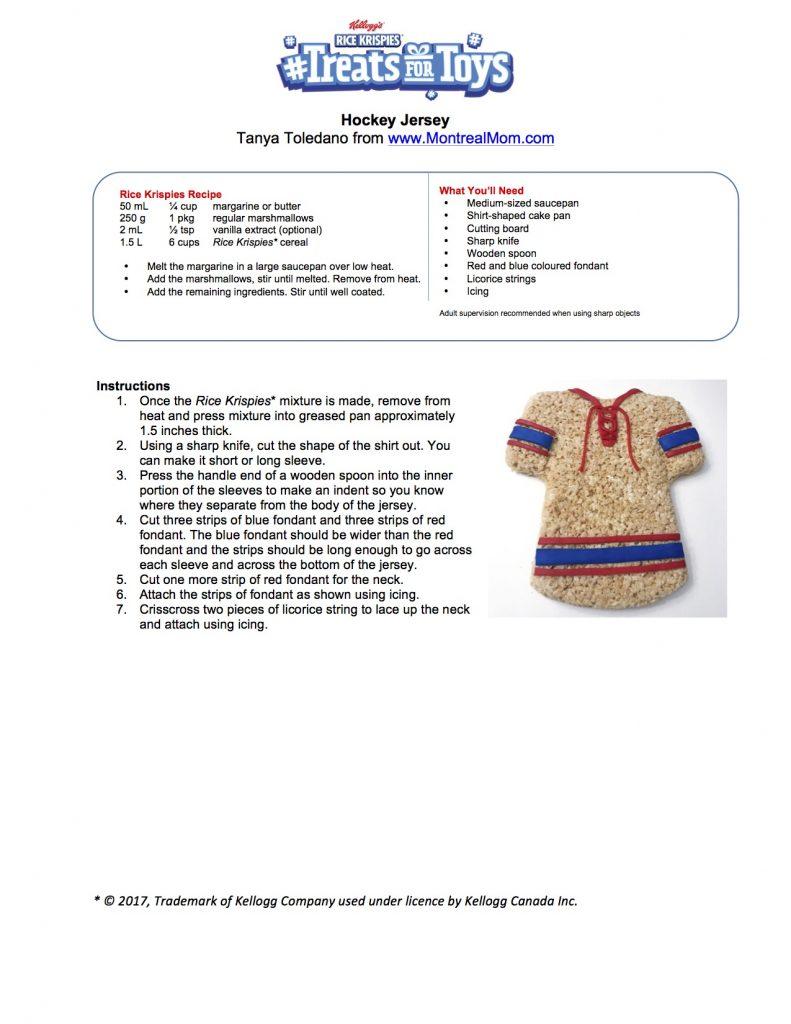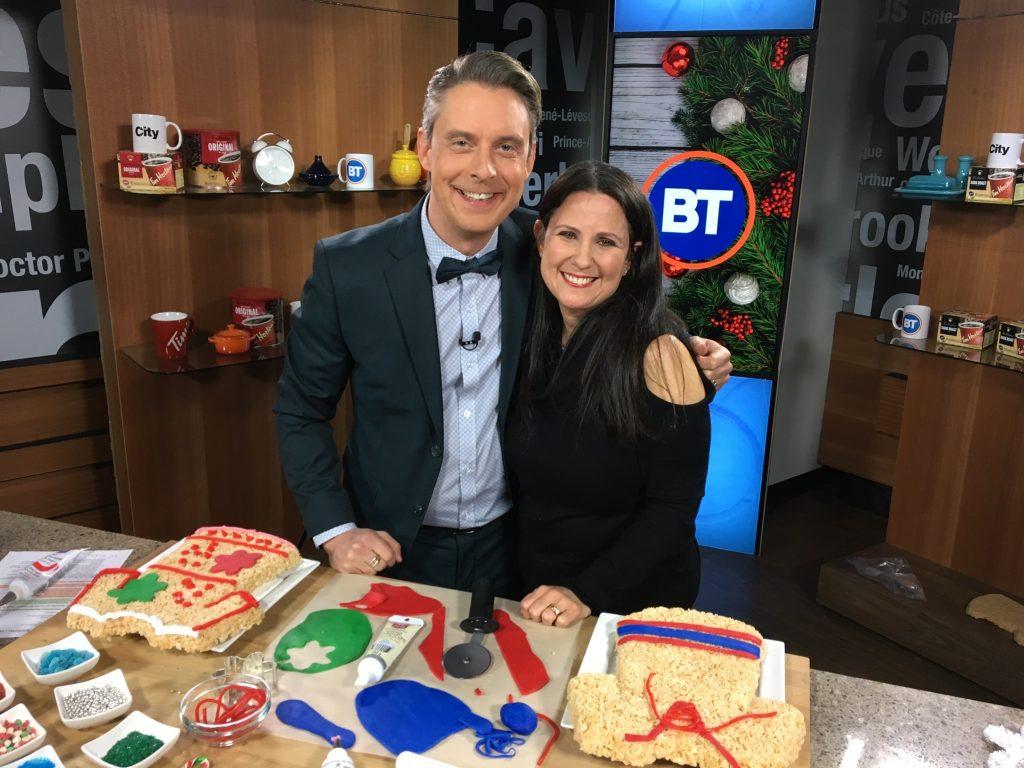 Here's how to make the other two #TreatsForToys:
Dreidel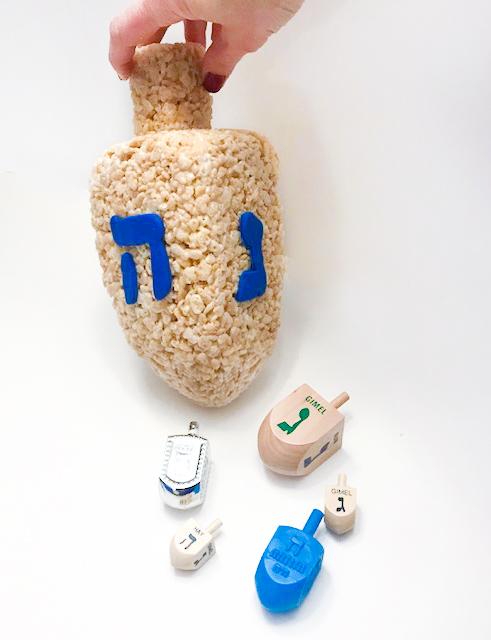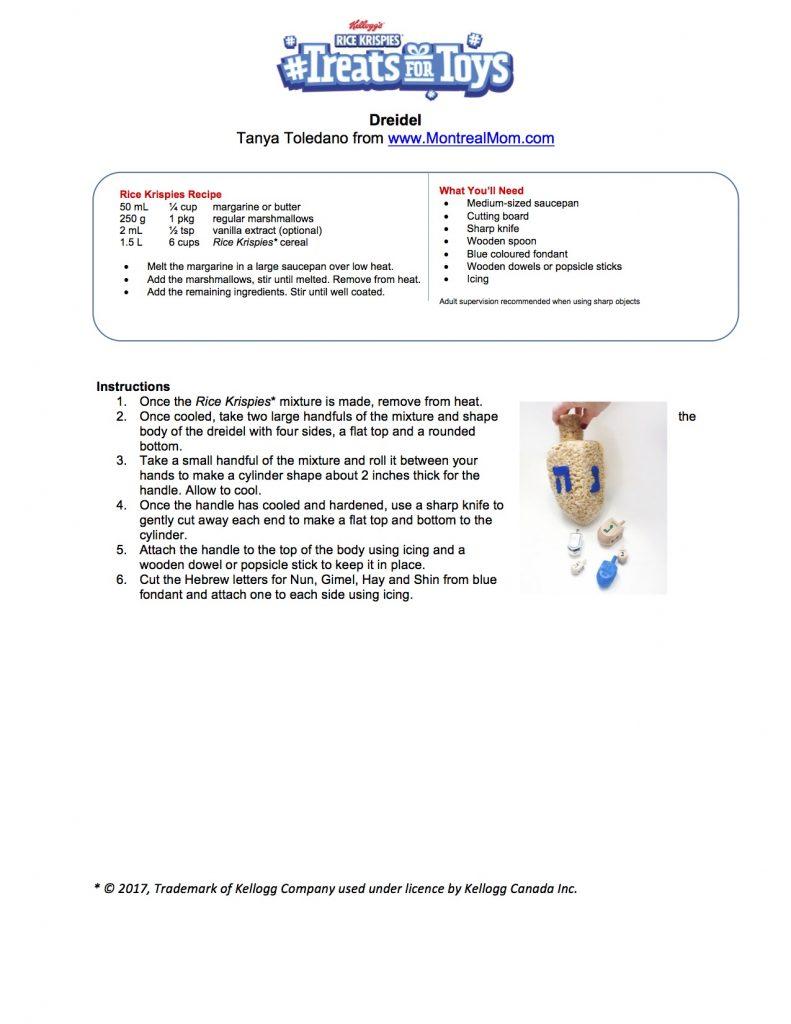 Printer friendly version: Rice Krispies #TreatsForToys – Dreidel
Hockey Stick & Puck: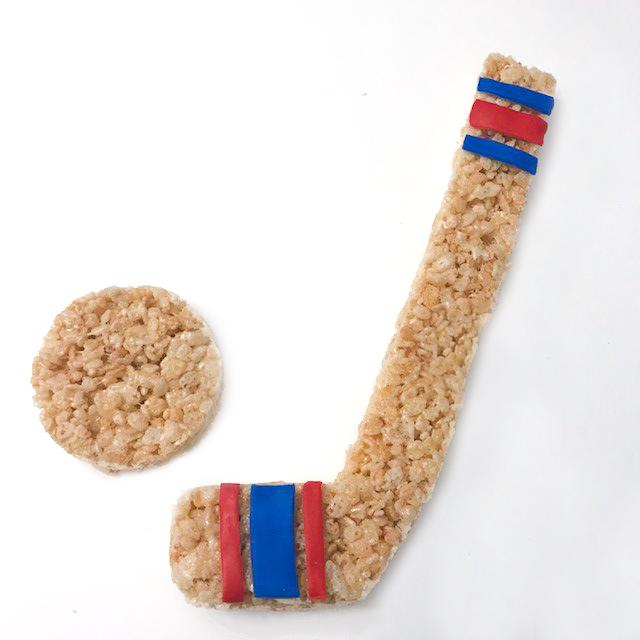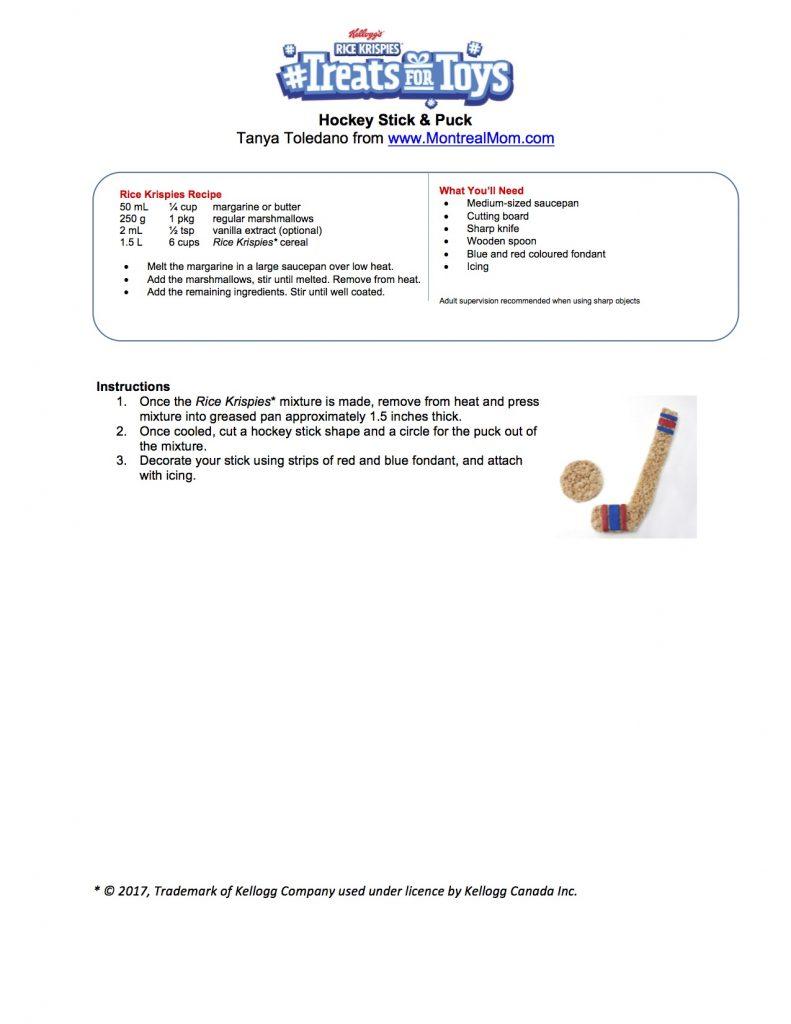 Printer-friendly version: Rice Krispies #TreatsForToys – Hockey Stick
This is the 5th year of this incredible initiative and if you are really up to a challenge, try creating a toy with a moving part!  Not up to that challenge?  No problem, moving parts are not required- just part of the extra fun 🙂
So, go ahead- brainstorm ideas with the kids, have fun creating and snapping your photos, then share on social using #TreatsForToys OR upload directly to the treatsfortoys.ca website (before December 22nd!) and watch how Kellogg's Rice Krispies can help transform your toys made from Rice Krispies treats into real toys for real kids in need.
Have fun as you Make. Share. Give.
🙂
Tanya
Disclosure: I have been compensated as a #TreatsForToys Ambassador. As with all sponsored posts, I will only ever share with you products and/or services I believe in. All opinions contained within are my own and cannot be bought 🙂