Still shopping for gifts?  How about some of these ideas?
$20-$30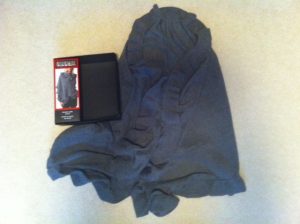 For her:
FABULOUS Nicole Miller Ruffled Wrap (Black or Grey) : $19.99 at Costco. Find it in the clothing section where the boxed items are (with underwear & socks)
$30-$40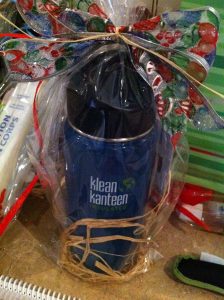 For him: Kleen Kanteen Insulated hot beverage holder:  Stainless mug will keep beverages hot for hours. Available with Café Cap. Purchase online through eCause Canada!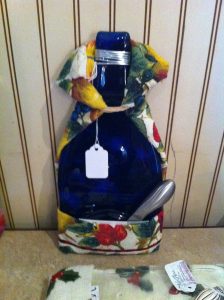 For anyone: Recycled wine bottle fused (melted down) into a Cheese Platter. Wrapped with a tea towel & cheese spreader.  Beautifully handcrafted by local artist Anne Whelan of Vidriana.  The raised, easy-pick up handle fashioned from the bottleneck makes this fabulous platter even more unique than others you may have seen. (way better picture on her site!  Here's the link 🙂 )
$40 & up

SpaFinder Gift Certificates. Valid at participating spas spafinder.ca.  2 x $50 Certificates for $79.99 at Costco. ($50 certificate only costs you $40-Great!)
Other ideas….
The Gift of Time:
Offer a Babysitting Certificate so that a fellow mom, dad or couple can get some time off
Prepay a housekeeper for a day
Gifts for Teachers: Check out this post on  Teacher's Gift Ideas
Gifts for Kids:
For a listing of fabulous educational games & toys, see the montrealmom.com toy/games guide for school age kids or the toy/game guide for toddlers.
Additional ideas for kids this season include:

Twilight Turtle by Cloud B-This Adorable, fun friend projects real constellations and comes with a guide to teach them to our kids! LOVE IT! email infoa(at)dogree.com for info on where to purchase.
Kiss Naturals Lip Balm, Soap or Perfume-Making Kits- Safe, sustainable products Made in Canada!  Available online from eCause Canada assorted sizes & prices.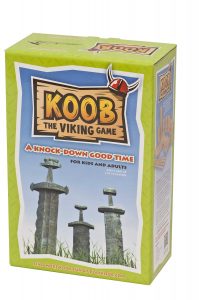 Koob the Viking Game: Outdoor fun for kids & adults alike! Can be played in the snow or sand!  See my review.
Ficklets Eyewear Charm Huggers: Fabulous stocking stuffer!!!  Kids can change up their glasses daily.  My daughter LOVES hers!
The Crayola Crayon Maker– where you can transform broken crayons into fabulous multi-coloured new crayons.  The machine uses high heat but locks until cool.  Looks fabulous!  Toys R Us was carrying, but not sure what supply looks like today

The Modello Pirate Ship model.  Kids can build on their own -no glue or scissors required! Quality cardstock pieces must be coloured first so there are multiple steps and this can be a collaborative project among several children.  Looks awesome and I plan to have my kids try it out!
Happy shopping!
Tanya