There's no doubt that Cooking with your kids is an excellent way to get them to think about what they are eating and in turn, make healthier choices. Measuring ingredients is a great way to develop math skills, as well!
It turns out, however that lots of parents who are not so comfortable in the kitchen themselves, feel they can't cook with their kids…and that's just not the case!
That's why Uncle Ben's has dubbed October 15th, 2016 the first-ever International Cook With Your Kids Day!
As part of this initiative, beginners.unclebens.ca. offers you fun & easy recipes to make with the kids- complete with step-by-step instructions and teaching various skill sets. ( Also – if you have an iPad, your child can practice certain techniques, like stirring – right on the screen – fun!
Also, as part of the initiative, you can enter the #LookWhatWeMade contest by sharing a photo of you & your child and a rice-based dish that you prepared together – with the #LookWhatWeMade. This will enter you for a chance to win $10,000 which you may choose to use towards an RESP for your child 🙂 Full entry details can be found at beginners.unclebens.ca.
Meanwhile, for yesterday's segment on BT, my daughter joined me to prepare these AMAZING Open Face Tacos from the site – Check it out by clicking here or on the image below!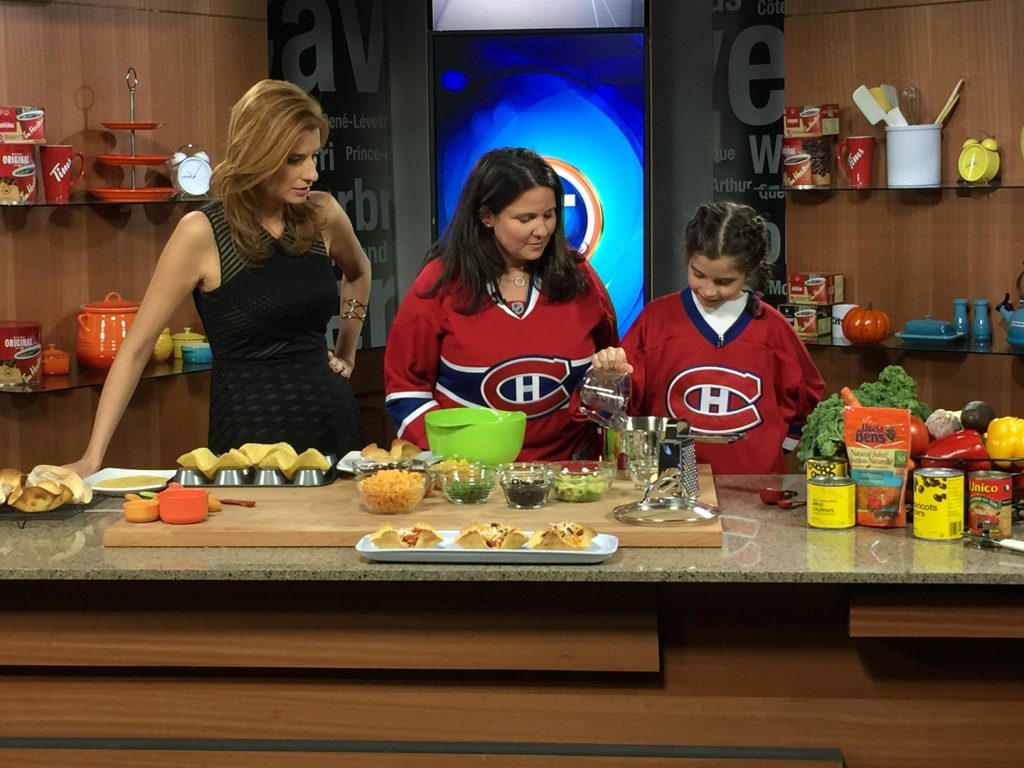 Happy Cooking…with your kids!!!
Tanya