Given the random thunderstorms and insane heat, staying indoors for a family movie seems to be a decent option this summer.
Our family LOVES adventures movies and here are a few that we LOVED:
National Treasure: Book of Secrets: Our family love the first National Treasure movie and the kids were excited to share National Treasure: Book of Secrets with their cous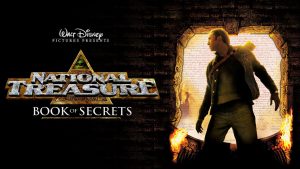 ins.  In addition to the non-stop adventure, the good vs. evil and the breathless chases, my hubby and I love how the National Treasure movies leave kids with
droplets of historical knowledge in the process. You have to know your kids and whether this type of movie might be too 'scary' for them, but in our case, both the kids & adult love it! last week we got a chance to watch The Goonies together 🙂   I remember when it came out – but it's another one of those movies that I just never got around to seeing.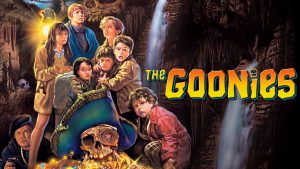 The Goonies: A pirate story is always welcome in our home, and The Goonies mixes a kid's adventure with a pirate story, a lot of mystery and more good vs. evil. All things that make for a great adventure!  In addition, it has that great #Throwback component, which is a mix of "we need more movies like the ones they used to make" and "They would NEVER get away with doing THAT in a movie today!"  Interestingly enough, my hubby and I were watching from a different perspective, reflecting about how back in the day we'd also jump on our bikes and go 'check things out'…in a world that allowed, as kids, to embark upon real-life adventure….subject for another blog post entirely 🙂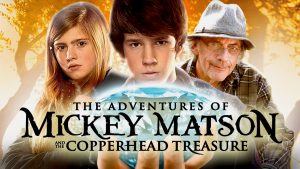 The Adventures of Mickey Matson: I actually reviewed this one last year but we really did love it and I felt it worthy of mention since we REALLY enjoyed it.  Here's a link to that review in case you are interested in hearing more about it 🙂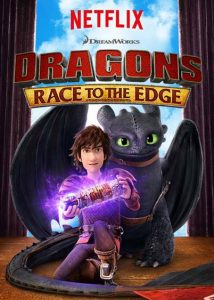 Dragons: Race to the Edge NOW…If your kids are big "How to Train Your Dragon"  then they'll likely want to start watching the all-new Netflix original series that they will LOVE!
So, while I hope that you have sunshine & swimming-but-not-sweltering weather, should you find yourself in the extreme heat or the rain but still craving a little adventure, I figured that as a good #StreamTeam blogger, it is my duty to share some choices with you;)
Wishing you an adventurous weekend 🙂
Tanya