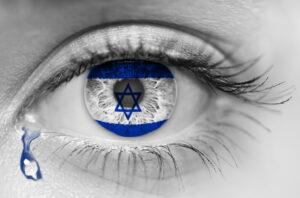 I am not OK.
Those of you who know me, even a little bit, know that I rarely ask for help, although, I have been getting better at it.
I need your help. I need you to keep reading and all the way until the end.
Please.
I am having trouble finding words to describe how I feel and I definitely cannot find a way to describe it succinctly.
I have been desperately trying to find the words to fit into a neat square on FB or IG to convey all of my thoughts.
I have looked at other people's neat little squares on IG in the hopes that someone was feeling the exact same way and I could just easily share it.
Here's the problem: I am feeling so many of the feelings conveyed by different people and thinking all of the things.
I considered not doing one square, but a slideshow.
Then came the barrage of questions of what would I include in the slideshow?
Shall I share:
The horrific images and videos of young women beaten, with blood running down between their legs?
A video of a family with sheer horror on their faces, sitting on the floor while the kidnappers are still in their home and they are trying to stay alive knowing that their daughter/sister was just killed?
****Please don't stop reading ****
The fact that a young Montrealer has been killed and woman from Winnipeg has been kidnapped?
The fact that I have seen no acknowledgement of either of this murder and kidnapping by Prime Minister Justin Trudeau?
A collage of all the faces of those kidnapped so as to show the magnitude of it?
Individual photos of each of the kidnapped, missing or murdered so as to give each the proper respect / attention?
The numbers of deaths and injuries sustained to date, knowing that the toll will be higher in a day – or in a few hours?
That number of rockets sent into the country? (Or have so many rockets been lobbed in that everyone is desensitized to it already…plus there's the Iron Dome, right?)
The photos of the damage done by the rockets that the Iron Dome did not stop?
The fact that my daughter's camper lost her father?
The fact that my cousin's colleague lost her son?
The fact that my friend's colleague's son was murdered in cold blood in their home?
The fact that this took place on a holiday or on the 50th Anniversary to the day of the Yom Kippur war? Or both? (Maybe go with holiday as not all are familiar with the Yom Kippur war…)
The fact that October 7th, 2023 marks the date of the most Jews killed in one day since the Holocaust?
The fact that breaking into people's homes and killing or kidnapping them- including women, children and elderly is an act of terrorism and NOT a military strike?
That what has happened on October 7th, 2023 was an actual massacre?
The photo and video evidence of the massacre?
The fact that the terrorists themselves have been documenting and disseminating their horrific and unfathomable acts, WITH PRIDE?
That parading dead bodies around in celebration is wrong? (I thought it was obvious…)
That parades and demonstrations in Canada celebrating this terrorist attack is unacceptable? (Again…maybe too obvious?)
That 2200 rockets in one morning is an act of war? Even if the home invasions, kidnappings, rapes and murders of innocent civilians did not happen? (But they did…)
The heartwarming show of support by various countries all over the world, through statements or by lighting up buildings and monuments?
The fact that I am having so much trouble figuring out what is going to resonate because I am afraid to bombard your feeds and overwhelm you…especially at Thanksgiving…but mostly because if you are overwhelmed you will mentally not process it or block me for a few days because this doesn't affect you?
The fact that these are actually crimes against humanity, so if you are human it actually does affect you?
The fact that even if you still feel unaffected, that you & I are connected and it is affecting me and I am not OK, and I would hope that just the fact of knowing that I am not OK would affect you?
The fact that I personally am feeling very helpless and alone right now?
How just a simple square to say 'I stand with Israel's right to defend itself and protect its citizens' would not be enough from me, because while it shows support to those feeling like I am, it does nothing to educate my non-Jewish friends about the actual situation and would likely get scrolled over among all of the other blue squares with similar messages?
The fact that those of you who know me know that I have often stood by you, your cause and /or your community?
Right now, I need you, at the very least, to reach out to me and at best to stand by me and my community.
Right now, your Jewish friends need to feel supported.
Right now, even a post reading something along the lines of 'I will NEVER condone the kidnapping, rape and murder of innocents' would be some show of support.
Even better would be 'I will NEVER condone the terrorist acts of kidnapping, rape and murder of innocents'
Even better would be 'I condemn the terrorist acts of kidnapping, rape and murder of innocents'
In a dream world, this would be followed up with 'I stand by Israel's right to defend itself'
-or-
'I stand by Israel's right to protect its citizens from terror'.
But honestly, any of the above would be *something*.
The silence is deafening and it hurts.
Thank you for your time and hopefully, your support.
Tanya