If you ever travel to the US, then you're likely familiar with the issue of roaming charges.
They cost. A LOT.
This past year I discovered a fabulous way for Canadians to save on roaming charges.  It's called Roam Mobility.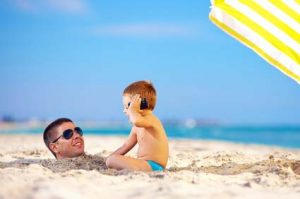 You will need an "unlocked" phone.  If you don't have one, you can buy one through Roam Mobility.
Once you have your phone (or know that you will have one), all you need to do is to order a Roam Mobility SIM card for $19.95
You then choose your plan.  For example, for $3.95/day, you get:
UNLIMITED TALK Nationwide (within the US)
UNLIMITED TEXT
DATA (limit depends on how many days you take)
FREE Long distance to Canada
Free Voicemail & Caller ID
Travelling for longer periods of time? (Or have parents who are "snowbirds"?)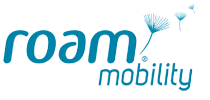 The Snowbird plan offers:
Unlimited nationwide talk (within the US)
Unlimited global text
1GB of data per month
Free long-distance calls to Canada
Voicemail and caller ID
$39.95 per month*

*Minimum 3 month purchase
You can check out how it works and all of the plans at roammobility.com.
Note: there are some limitations for certain Blackberry users – you can find the answers in the FAQ section of the Roam Mobility website.
You will have your own US number.
You may wish to make arrangements with your usual cell provider for voicemail to be sent to you via SMS or email, if this is an option (note that listening to voicemail while in the US is usually subject to roaming charges.
Staying longer than expected?  You can always add on a day…or more – just log into your account on the Roam Mobility site follow the instructions to "top up"
BONUS: When your trip is over, hold onto your SIM.  Even if it's been out of use for a while, you can reactivate it on a future trip just by logging into your account at the Roam Mobility website & topping up.  The initial $19.95 for the SIM card is a one-time charge (as long as you keep track of where you keep your SIM!)
Wishing you safe travels,
Tanya