This week on Breakfast Television Montreal in my segment with the fabulous Catherine Verdon Diamond, I shared tips and ideas for holiday Gifts for Mom.  You can watch the segment by clicking here or on the image below.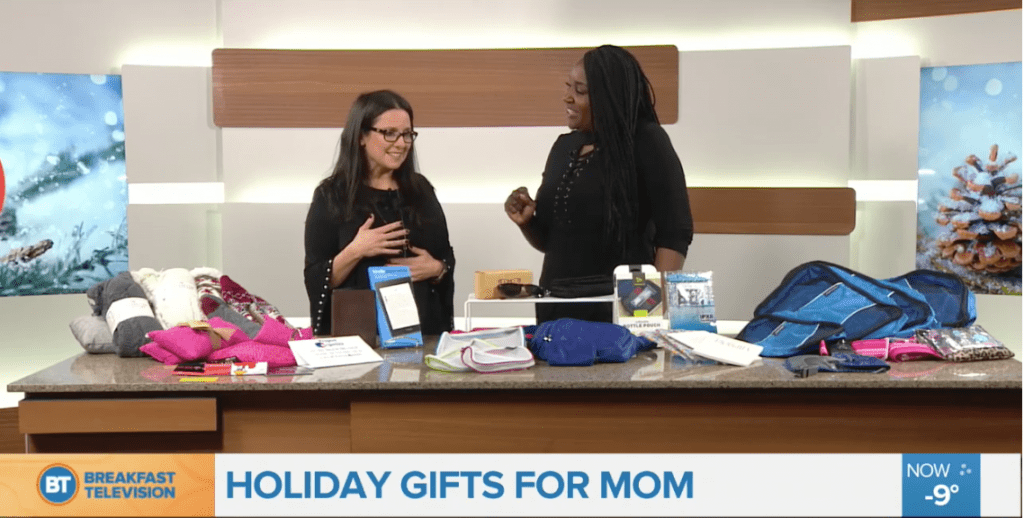 GIFTING TIPS
Gifts for Mom do not have to have a big monetary value, but that does not mean you get to cheap out!
"It's the thought that counts" is true…but when it comes to Mom that does not necessarily mean it's the thought of having remembered to get her a gift that counts…what it means is the thought that you have actually PUT INTO the gift- the thought BEHIND the gift…that's what counts!
Moms have material things-and while sometimes there are material things that they want or even need, what Moms really want is:
A break
More time
To actually and TRULY be appreciated and to know that you UNDERSTAND WHAT THEY DO FOR YOU
Moms tend to love travel because it can be a break (depending on if she is simply changing location to continue taking care of others or actually travelling to visit, rest or explore)
Here are some gift ideas that will help give mom a break or encourage her to relax or for her to use when she is relaxing or travelling 🙂
TIME: If you can gift Mom TIME that would be the best gift. This can be done if you make a commitment to take some of her responsibilities off of her hands by either taking them on yourself or by hiring someone else (eg cleaning service) to do them. When you reveal your gift, you must insist that Mom finds something to do for herself.
TIME: A year of dinners out or ordering in:
They can be gift cards for fancier places or even for Pizza:
A year of dinners out with friends
A year of date nights
A year of dinner out (or ordering in) for the family so you don't have to cook.
Basically, what you do is buy 12 gift cards to different restaurants in an amount that makes sense for either when she is going out with the girls, or for date night, or for dinners out or ordering in for the family. I say 12 cards so that there is one for every month. If you want to be REALLY generous…buy her one for every week! The idea is that Mom gets a break from planning, prepping and cleaning up dinner for at least one night per month. Some people may say that this makes it not a gift for Mom, but truthfully, the break for having to make dinner every.single.night is a true break, and this gift shows appreciation for the fact that each and every meal requires planning, shopping, prep and clean up time. Want to be a real hero??? Pair it up with matching gift cards to the spa and let Mom know that instead of doing all that is involved in meal prep on those nights, she should go get her nails done or get a massage and just order in!
TIME: HELP with the MESS: A gift certificate to Montreal-based  Project Organize so that Mom can have help finally tackling that messy area of the house that stresses her each & every day! Check out some of their Before & After photos: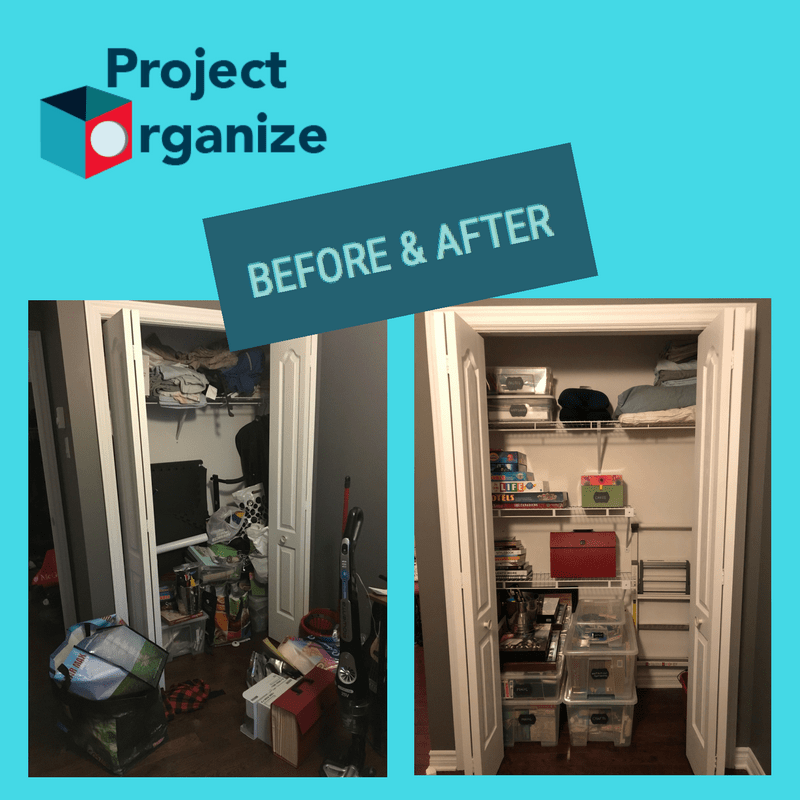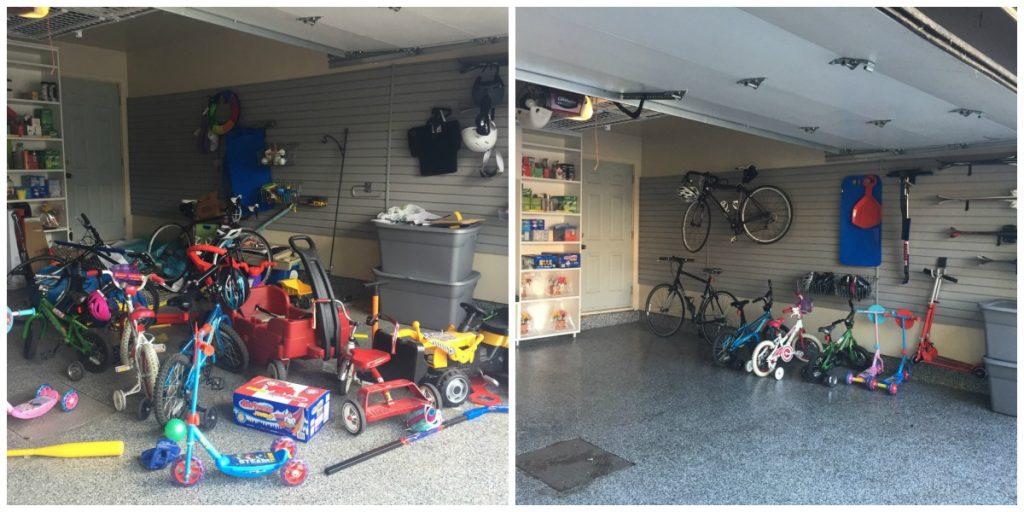 TRAVEL: If it is in the budget: Book Mom a trip: It can be a spa getaway, a conference she's been contemplating, a romantic getaway or a chalet rental in the Laurentians- Anything that will give some Mom a break and some much needed distance from her crazy busy everyday life.
In the absence of a travel budget, choose gifts that can be used for travel or simply to relax at home:
Kindle Paperwhite e-reader – new waterproof edition!: I LOVE my Kindle Paperwhite and have also gifted it a few times over and been thanked over and over by the recipients
It is seamless to use,
books are now shareable which is GREAT.
The paperwhite technology has zero glare and adjusts based on the lighting in the room- the device is light
This makes travel SO much easier as books are SO heavy and you can fit many books in a kindle without adding any weight to your baggage!
The fact that it is now waterproof makes it less scary to read by the pool, at the beach or even in the tub!
Make sure to pair it up with an attractive cover in her favourite colour!  The one I had on BT was the premium leather– it is SO soft…and stunning!
Reading Socks: These are popping up everywhere, and just looking at them makes you want to cuddle up by the fire with a good book. I love these that I found at Winners but also the ones I found at Chapters/Indigo.  These are a great gift on their own or paired with the Kindle! Wraning: The ones from Chapters don't have grips on the bottoms 🙁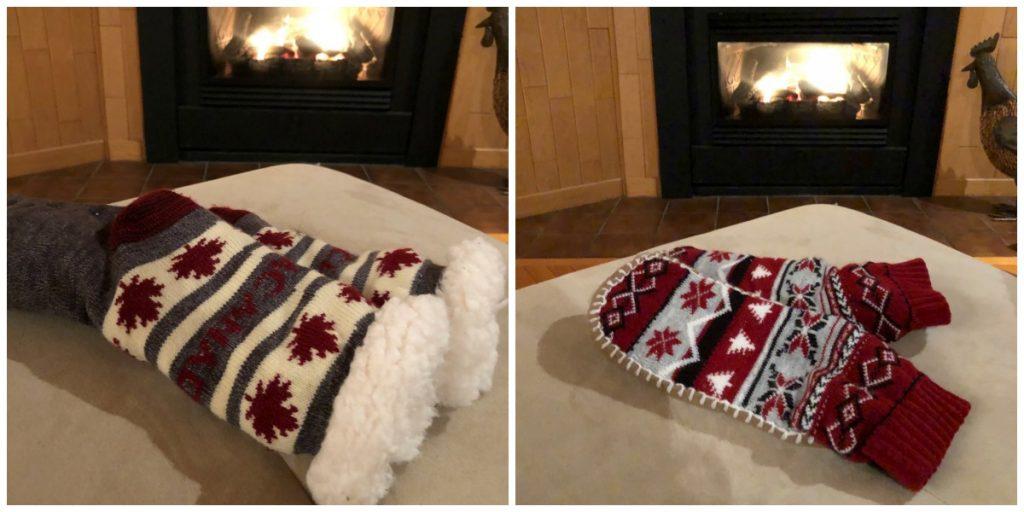 Sukha Sac: I bought mine last year at the Shopping From the Heart event and Fell. In. Love. Just heat it up in the microwave or oven and it is the perfect SOOTHING, relaxing bag. There are different sizes with the Belly Bag being the most popular as it is very soothing to those with tummy issues, especially with Crohns (The owner of the Montreal-based company has Crohn's herself and that's how she ended up starting the company!) http://www.sukhasac.com
The iconic RFID Crossbody Wallet from Vera Bradley: It is the ULTIMATE travel and/or evening wallet /clutch- it holds your phone, credit cards , a lip gloss and anything else you need with you at all times. PERFECT for evenings out on vacation, at a resort or on a cruise or even just for date night! It can be used as a wallet, a clutch as well as a wristlet or  cross-body bag ( starts are clip on/off!). I have gifted it several times over and always received HUGE and repeated thanks for this one!
Anything else travel… eg:
Travel cubes: I have a whole bunch of different brands and I love them! I don't have those depicted below but they seem to be reasonably priced for the set 😉
Lug Sidecar Travel bag – Can be work fanny-pack style OR cross body, it is the PERFECT Plane purse! It has great pockets for passports and even a water bottle holder! I used mine on my trip to Greece this summer and it was AWESOME!
Awesome wood sunglasses by Go Wood, a local Quebec company operated by a husband & wife team (Tania & Ralph) from Prévost, Québec.  How beautiful are these glasses and even the case they come in?!?!? And fyi…they are POLARIZED!!!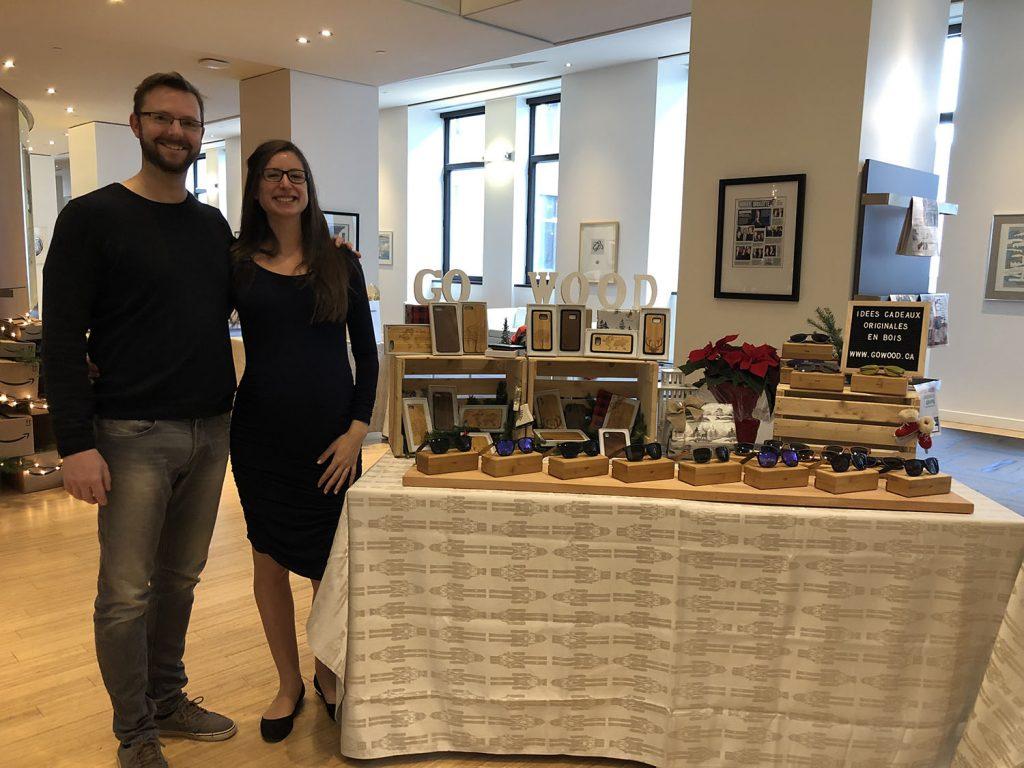 Tip: Great places to find cool travel gifts: amazon.ca , CAA and the travel section of many retailers, including Winners/Homesense!
Wishing you a happy Shopping season!  I would love to find out what you gifted the Mom in your life…and to all my Mom readers: remember to share this post with your hubbies and kids 😉
Happy Shopping everyone!
Tanya
Disclosure: I am a participant in the Amazon Associates Program, an affiliate advertising program designed to provide a means for me to earn fees by linking to Amazon and affiliated sites.
As always- I only recommend products or services that I believe in and all opinions contained within my posts are my own and can never be bought 🙂