It's hard to believe that it's been 5 years since I first connected with fab fellow blogger @AskMamaMOE (aka Julia) about getting the word out about her upcoming charity event.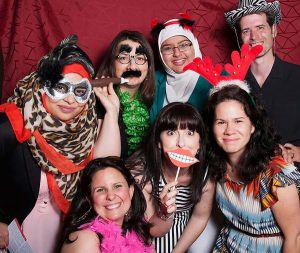 Over the past 5 years, our late night chats and twitter exchanges somehow developed into a full-fledged friendship and her 'little' charity event has blossomed into an annual event that local women vendors & artisans as well as shoppers look forward to.
Julia always makes it a point to schedule her event just in time for great Mother's Day & Teacher Gift shopping.  Her Silent Auction and Raffle Prizes alone make showing up (and sticking around!) worthwhile.  I can still almost taste the sumptuous mini cupcake that I tried at #SFTH2014 when I was in need of a snack 🙂
What else can I tell you?  Here are 5 GREAT REASONS TO GO:
It's a FABULOUS night out with awesome & inspiring women!
A one-stop-shop for many of your upcoming gifting needs
Buy LOCAL & support local women entrepreneurs by shopping at #SFTH2015
Proceeds from table rentals, raffle tickets & silent auction will go to support local hospitals
It's the 5th anniversary event, being held on the 5th day, of the 5th month (May) in 2015… That's got to bring some good luck with it, don't you think?
Shop for a cause. Treat yourself. Come say hello 🙂
Whatever your reason to be there, just BE THERE!
DATE: May 5th, 2015
TIME: 7pm-10pm
LOCATION: Holiday Inn Pointe Claire, 6700 Trans Canada H9R 1C2
All proceeds will be going to the following charities:
The Montreal Children's Hospital
The Lakeshore Hospital Maternity Ward &
The Royal Victoria NICU$10 entrance fee gives you 5 raffle ticketsTONS OF RAFFLE PRIZES!
SILENT AUCTION!
MAJOR SURPRISES!
Still need convincing?  See how much fun we've had throughout the years at the last 4 #SFTH events!  Here's a little video Julia put together.  See how many times you can spot me in it, LOL!
Want to learn more about what inspired the fabulous @AskMamaMOE to start this event?  Need more details?  Curious about which vendors will be there and what prizes will be available?
Check out the Shopping From the Heart Website by clicking here!
Please join us & please stop by and say hello!  I'll be roaming & shopping 😉
Wishing you a wonderful week where you do something for others and something for yourself (kind of like what #SFTH2015 is all about!)
See you then!
Tanya