Those of you who've been following for a long time know that every year, I give a huge shout out to Shopping From The Heart – An incredible shopping event with proceeds going to The Montreal Children's Hospital, The Lakeshore General Hospital Maternity Ward and The Royal Victoria Hospital NICU.
The event is put on by the one & only Julia Chiarella Genoni of AskMamaMOE.com who, through the event, has raised just about $20,000 throughout the years!!!!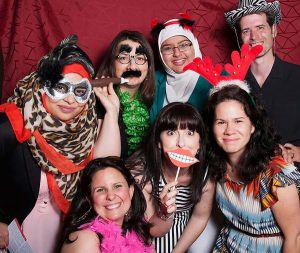 Julia & I met years ago when she was organizing SFTH2010 and it didn't take long before we hit it off.
Well, let me tell you that her 'little' event has evolved into an evening that is not to be missed.
As always, the event is the event is conveniently scheduled just in time for Mother's Day & getting a move-on with end-of-year teacher gifts.
The Silent Auction and Raffle Prizes are reason enough to show up!
What else can I tell you?  The exact same things I told you last year!
Here are 4 GREAT REASONS TO GO:
It's a FABULOUS night out with awesome & inspiring women!
A one-stop-shop for many of your upcoming gifting needs
Buy LOCAL & support local women entrepreneurs by shopping at #SFTH2016
Proceeds from table rentals, raffle tickets & silent auction will go to support local hospitals
Shop for a cause. Treat yourself. Come say hello 

Whatever your reason to be there, just BE THERE!
DATE: April 28th, 2016
TIME: 7pm-10pm
LOCATION: Holiday Inn Pointe Claire, 6700 Trans Canada H9R 1C2
All proceeds will be going to the following charities:
The Montreal Children's Hospital
The Lakeshore Hospital Maternity Ward &
The Royal Victoria NICU$10 entrance fee gives you 5 raffle ticketsTONS OF RAFFLE PRIZES!
SILENT AUCTION!
MAJOR SURPRISES!
Hold the date. Invite your friends. #ShopLocal. Be there!!!
Wishing you a fantastic weekend!
Tanya