If you haven't yet heard about The Hockey Sweater: A Musical playing at the Segal Centre, then you may want to hear about it now.
Based on the Classic story by Roch Carrier, the musical is fun and touches the heart of anyone who grew up in Quebec with any shred of Habs pride in their hearts. It's also the story of a Mom and her son, and there are parts of that relationship with which parents in the audience will readily identify and it will 'hit them' in all of the right places.
Jesse Noah Gruman as young Roch captures the hearts of the the audience with his smile, talent and phenomenal energy. Young Roch's friends truly perform beautifully as a team. The choreography is something to be admired. Director/Choreographer Donna Feore did a spectacular job, as is evidenced by the various choreographed numbers in which all of the 'kids' perform on skates and with hockey sticks in tow. It's actually something special to see.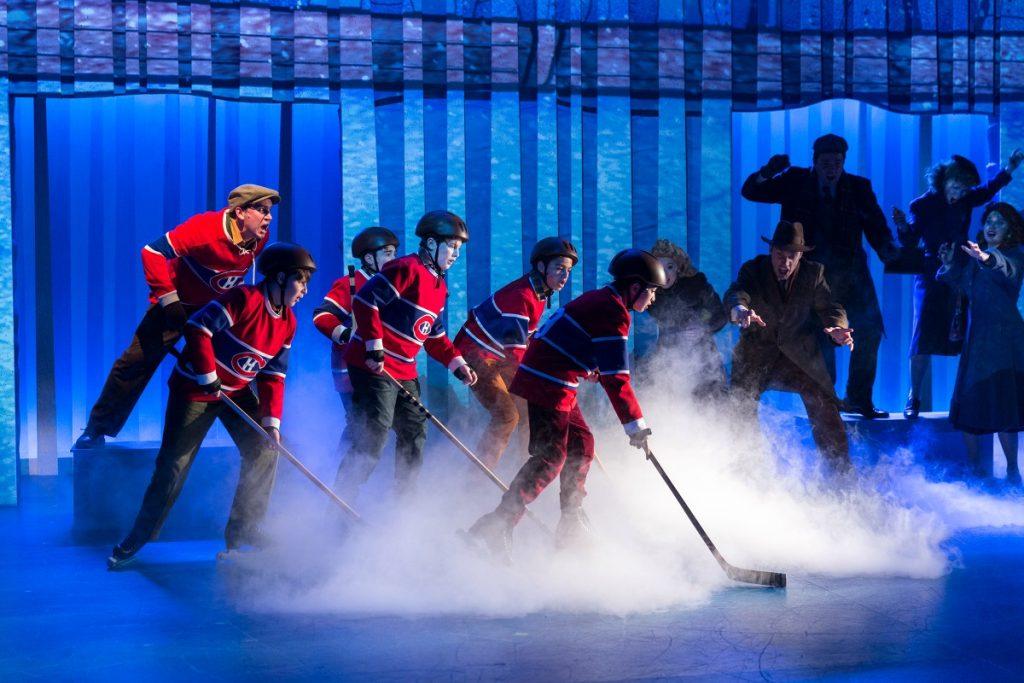 An honourable mention goes out to Scott Beaudin who plays Gaétan – What a voice. #JustSaying.
Ian Simpson is PERFECT as Father Delisle.  He is funny and on point and that glimmer in his eye just makes him incredibly believable and likeable in his role.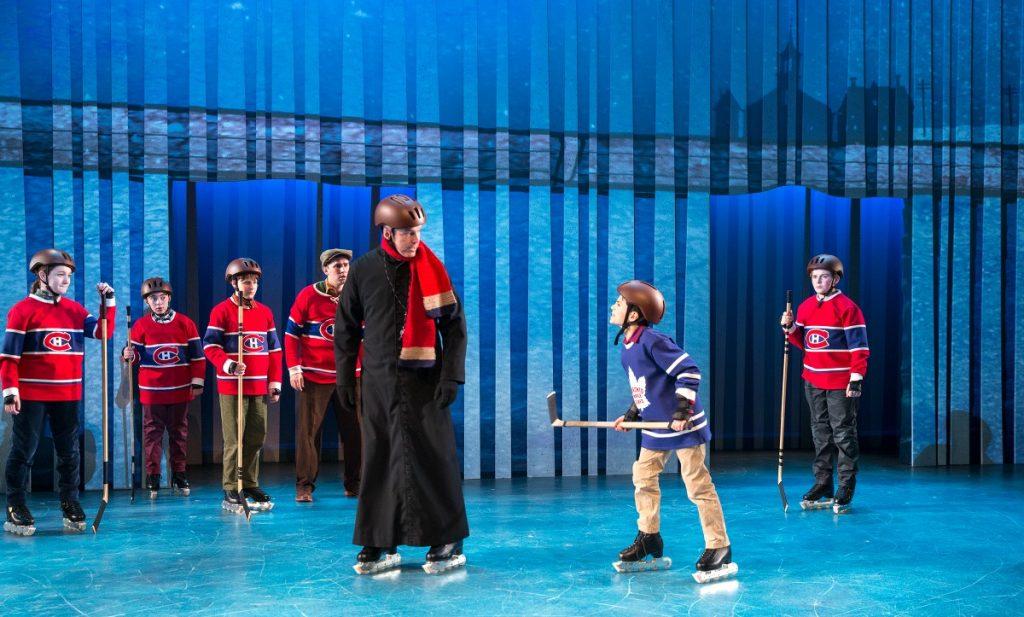 The entire cast is fantastic. If I had to guess, I would say that they worked well together as a team when putting this show together. We got the sense that everyone onstage was having fun, and that made it even more fun to watch.
What were my favourite numbers?  Let's see…There was Ten Feet Tall, We Stick Together and Dear Mr. Eaton…Of course there was also Bonsoir, Canada, Just Like Richard and A Champion's Heart…and of course there was One Hundred Million Moths…So many were SO good 🙂
Presented as part of the official programming of Montréal's 375th anniversary celebrations, The Hockey Sweater: A Musical will now run at the Segal Centre through  November 19, 2017, with eight added performances on:
Monday, November 13 – 1 P.M.
Tuesday, November 14 – 11 A.M.
Wednesday, November 15 – 1 P.M.
Wednesday, November 15 – 8 P.M.
Thursday, November 16 – 7:00 P.M.
Saturday, November 18 – 7:00 P.M.
Sunday, November 19 – 11:00 A.M.
Sunday, November 19 – 4:00 P.M.
It's a beautiful production and worth scheduling an evening or a matinee out…and bring the kids- they'll like it too 🙂
Reserve your tickets before they're all gone – and I'm not just saying that- I went online to check before writing this- some performances are already sold out! Click here to buy tickets on the Segal Centre Website.
Wishing you a great weekend…and it's chilly out there- Grab a sweater 😉
Tanya