This morning on Breakfast Television Montreal, I shared some tips for navigating the highs and lows of flu season with the awesome Derick Fage. You can WATCH by clicking here or by clicking on the image below: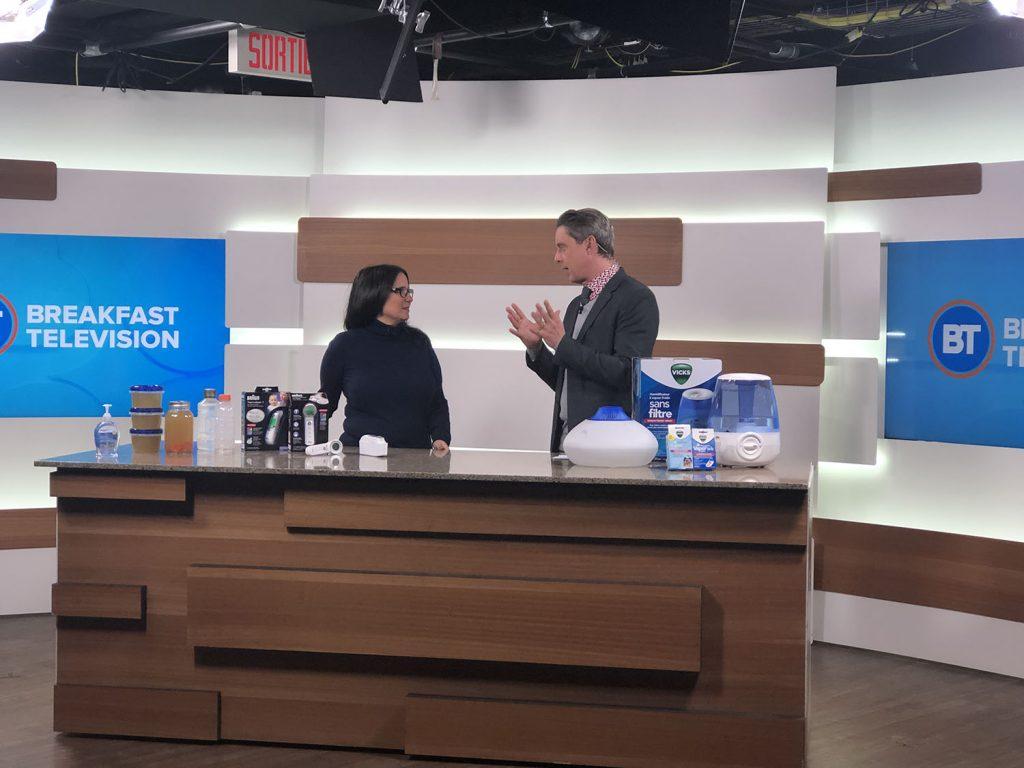 ***Remember that using humidifiers to keep indoor air at a relative humidity level of 40-60% helps to reduce the survival of flu viruses on surfaces and in the air at home.***
Hoping everyone stars warm & well this weekend and remember to make sure you are ready with everything you need to prevent – and to deal with –  the highs and lows of cold & flu season.
In case you are wondering, the Vicks humidifiers and Braun Thermoscan thermometers are available at major retailers nationwide. The humidifiers range in price from $29-$64.  The thermometers retail for $89.99.
Tanya
Disclosure: I am happy to be partnering with Vicks and Braun this season as a proud spokesperson for the products featured in this post. As always, I only share with you products and/or services I believe in. All opinions contained within are my own and can never be bought