Yesterday morning I had a blast with Catherine Verdon Diamond in the BT studio as we got our Hanukkah Party game on 🙂
Of course there were Potato Latkes & Nutella-filled Sufganiyot (doughnuts) plus an assortment of salads & fun game ideas.
TO WATCH the segment on BT Montreal, click on the photo below or click here: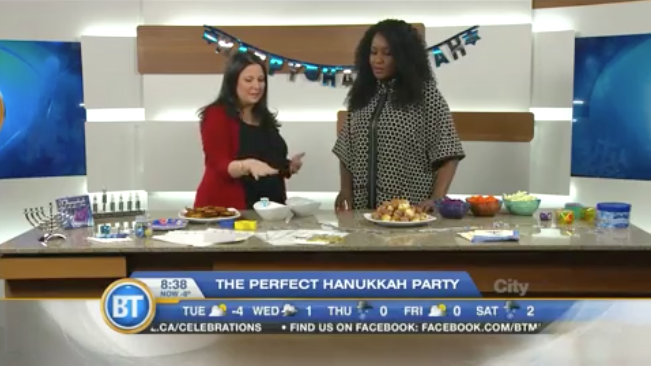 Hope you enjoy the segment!
Interested in some of the recipes?
Click here for the link to the segment on  Latke Poutine
Click here for the Nutella-Filled Sufganiyot Post 🙂
Click here for the recipe for the Fennel Salad
Happy Holidays!
Tanya