This morning I had lots of fun chatting about Hanukkah entertaining with Joanne Vrakas at Breakfast Television Montreal. I actually featured some fun ideas and recipes that I found on some other great blogs/websites.  I am sharing the links below for those of you who want to check them out!
If you missed the segment, you can watch it by clicking here or on the image below: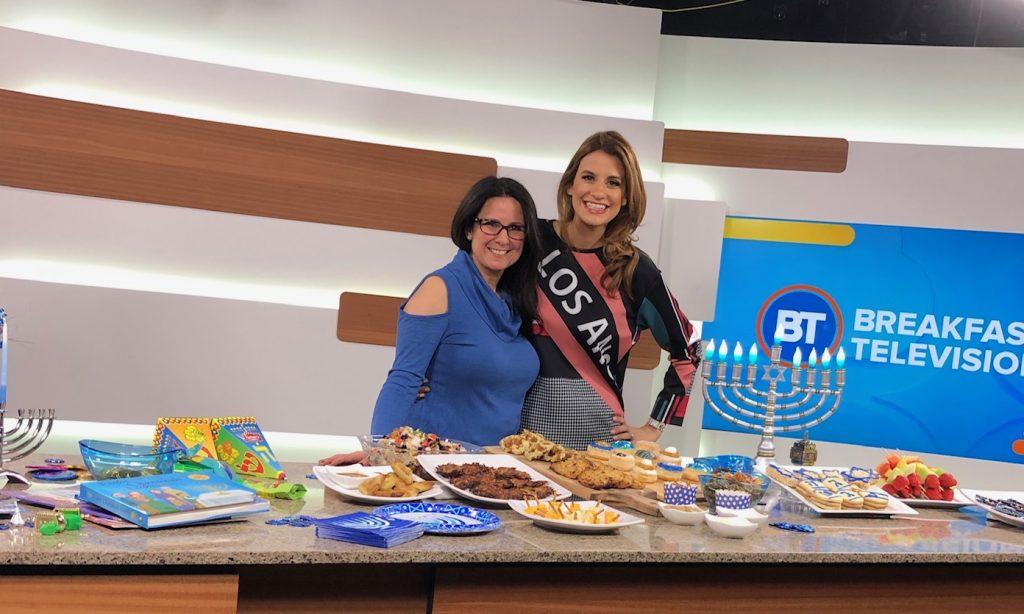 Recipes:
Hubby's favourite Potato Latkes
Chocolate Covered Pretzels Star of David by My Cookie Factory
Surprise Dreidel Cookies by Tablespoon
Toledano Party Mix
2 bags Bissli snacks, BBQ flavour
2-3 c. Cheerios
1 box cheddar 'penguins' or 'Goldfish'-style crackers
2-3 c. pretzels
2 c. Life cereal
Recipes coming soon:
Auntie Tanya's Oriental Salad
More great Hanukkah recipes:
Chocolate Hazelnut filled Sufganiyot
Also, for those of you who want to know where to get those delectable DOUGHNATS: click here or visit their shop at:
DOUGHNATS
5325 Decarie
Montreal Qc
H3W 3C4
Opened Tuesday-Saturday 9 AM -5 PM & Sunday 10AM – 4 PM
Closed Mondays
514.660.2699
info@doughnats.com

Wishing everyone celebrating a happy and wonderful Hanukkah!
Tanya